ICESCO Organizes capacity-building workshop on heritage inscription in Moroni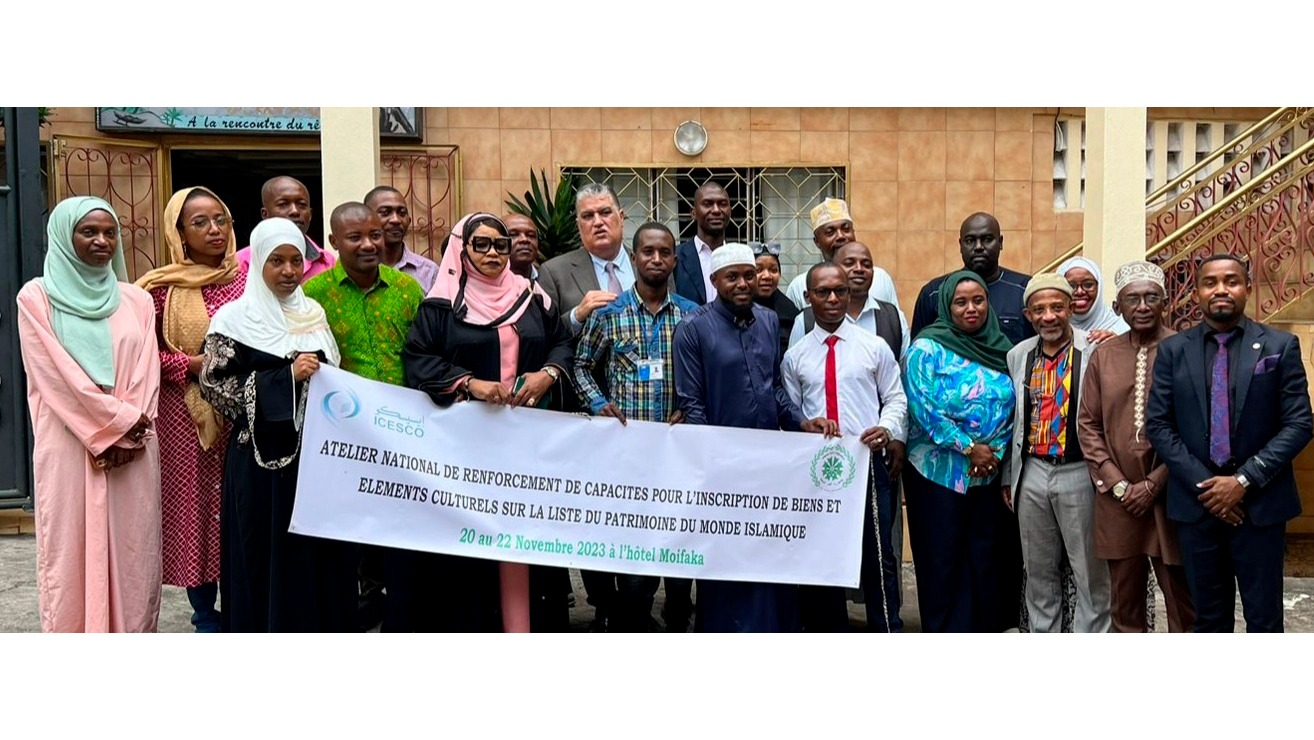 21 November 2023
The Islamic World Educational, Scientific, and Cultural Organization (ICESCO) held a capacity-building workshop on inscribing historical sites and cultural elements on world heritage lists in Moroni, the capital city of the Union of the Comoros. The Workshop, which kicked off today, Monday 20 November 2023, is organized in collaboration with the Ministry of Youth, Employment, Labor, Sports, Arts, and Culture, and the Comorian National Commission, with the participation of officials from institutions and bodies active in the cultural and heritage field, along with several experts from the Union of the Comoros.
In her remarks at the opening of the three-day workshop, Ms. Zahria Saeed Ahmed, the Secretary-General of the Ministry of Youth, Employment, Labor, Sports, Arts, and Culture, emphasized the importance of cooperation between ICESCO and the Union of the Comoros, commending the Organization's efforts in the fields of education, scientific research development, and heritage preservation.
Dr. Omar Halli, Advisor to ICESCO Director-General for the Federation of the Universities of the Islamic World, highlighted the particular attention that the Organization pays to cooperation with Union of the Comoros stating that this workshop is part of ICESCO's commitment to contribute to safeguarding both tangible and intangible components of cultural heritage in its Member States and enhancing effective cooperation with local partners in the fields of culture and heritage.
The workshop was conducted by Dr. Mohammed Aba Usman, expert in the culture and communication sector at ICESCO, with the participation of Mr. Hicham Abu Bakr from the Organization's Young Professionals Program.