ICESCO Director General receives the Minister of Foreign Affairs of Azerbaijan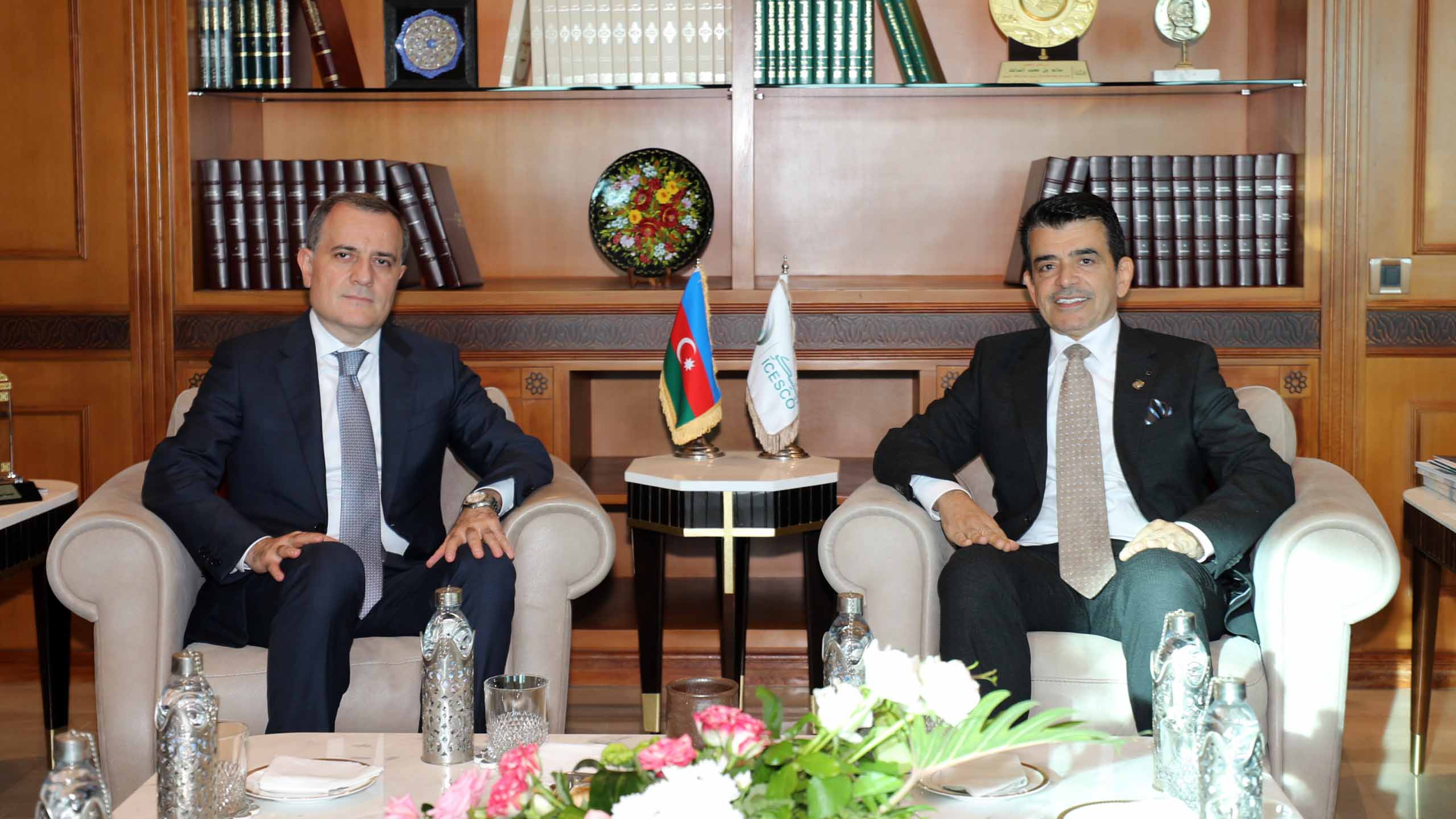 14 November 2023
On Monday, 13 November 2023, Dr. Salim M. AlMalik, Director-General of the Islamic World Educational, Scientific, and Cultural Organization (ICESCO), received Mr. Jeyhun Bayramov, Minister of Foreign Affairs of the Republic of Azerbaijan at ICESCO Headquarters in Rabat, accompanied by an Azerbaijani delegation including Dr. Murad Huseynov, Deputy Minister of Culture, and Ambassador Nazim Samedov, Azerbaijan's Ambassador to Morocco.
At the outset of the meeting, attended by several heads of sectors and departments within the Organization, Dr. AlMalik welcomed Mr. Bayramov, stressing the distinguished partnership and cooperation between ICESCO and Azerbaijan, noting the crucial role of the latter as one of the Member States actively supporting ICESCO's initiatives, programs, and activities. Dr. AlMalik expressed sincere thanks and appreciation to President Ilham Aliyev for his continuous support of ICESCO.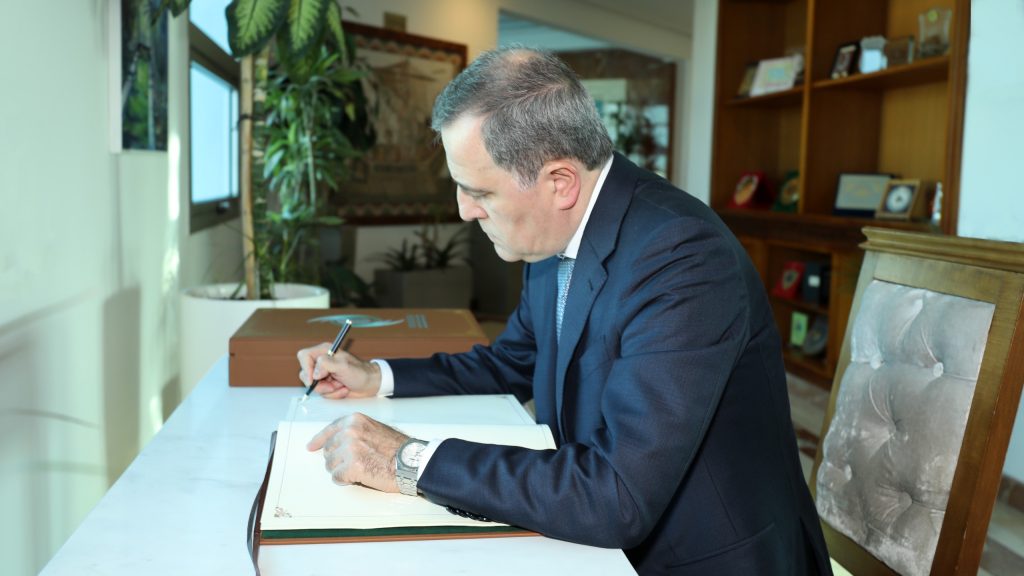 The Azerbaijani Foreign Minister commended ICESCO for supporting its Member States within its areas of expertise. He affirmed the deep appreciation of Azerbaijan's political leadership for the Organization and its commitment to bolstering its programs and initiatives in the fields of education, science, and culture.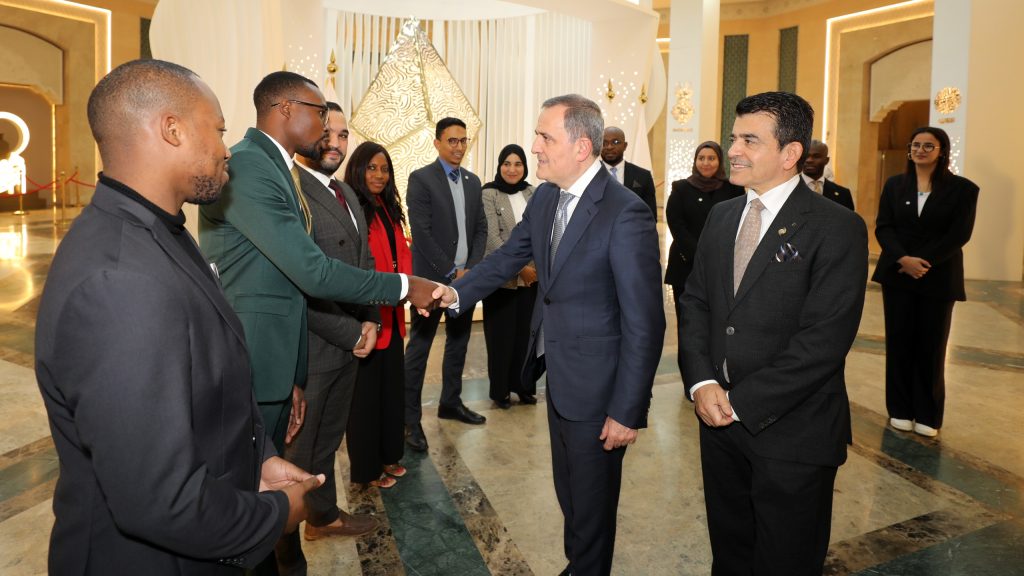 The meeting discussed the prominent initiatives and programs implemented by ICESCO, including the Young Professionals Program launched in 2022 with financial support from Azerbaijan. This program provides young talents in the Islamic world with the opportunity to undergo 24 months of professional training in ICESCO's sectors, departments, and centers. Furthermore, the meeting also reviewed upcoming joint programs and projects, notably the celebration of Shusha as the Capital of Culture in the Islamic world 2024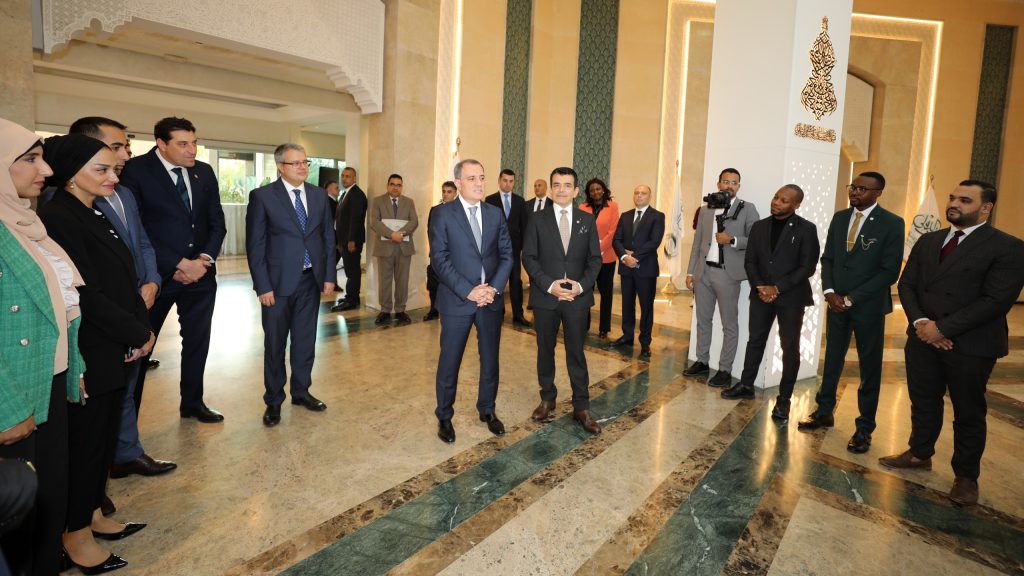 Following the meeting, Dr. AlMalik and Mr. Bayramov met with the first group of participants in the said Program coming from 10 countries. The Minister congratulated them on their selection for this distinguished program, emphasizing its potential to develop their leadership and professional skills, which would contribute to the advancement of education, science, and culture in their countries.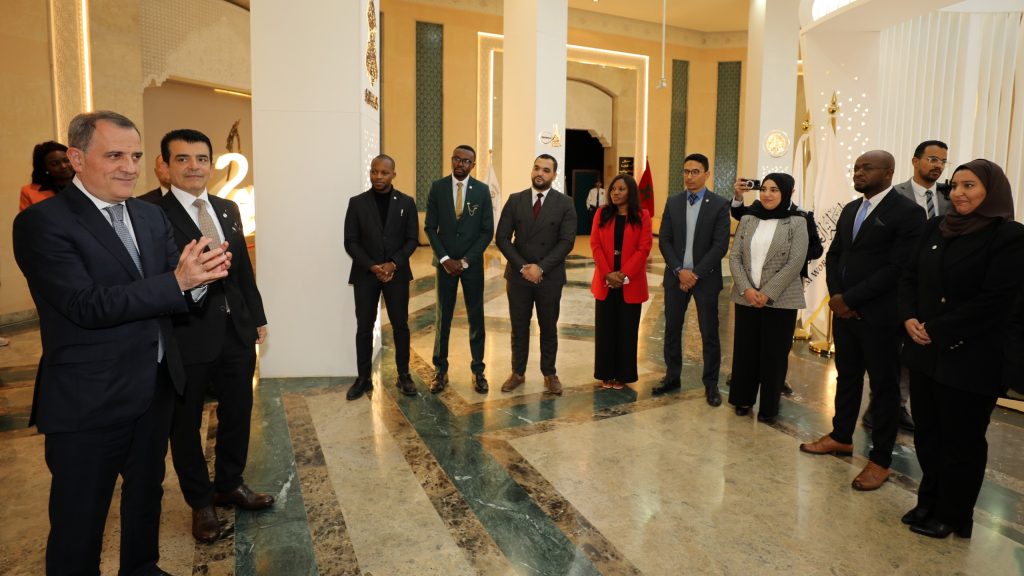 Subsequently, the ICESCO Director-General, the Azerbaijani Foreign Minister, and the accompanying delegation visited the Exhibition and Museum of the Prophet's Seerah and Islamic Civilization, currently hosted at ICESCO Headquarters. The exhibition utilizes modern presentation techniques to narrate and document in detail the life of our Prophet, peace and blessings be upon him, and is part of the partnership between the organization, the Muslim World League, and the Mohammedan League of Scholars.