ICESCO Deputy Director-General participates in "Samaa Marrakech" on the present and future of ancient cities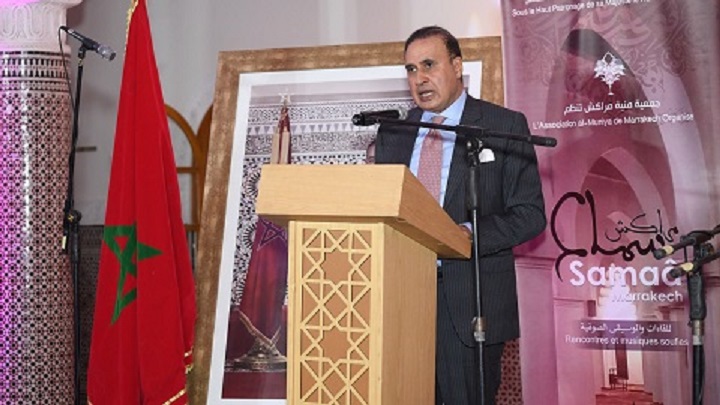 21 October 2023
Dr. Abdelilah Benarafa, Deputy Director-General of the Islamic World Educational, Scientific, and Cultural Organization (ICESCO), is participating in the 12th Samaa Marrakech for Sufi Meetings and Music, under the theme, "Enter It in Peace, safe," being held on 19-22 October 2023, under the high patronage of His Majesty King Mohammed VI, may Allah assist Him.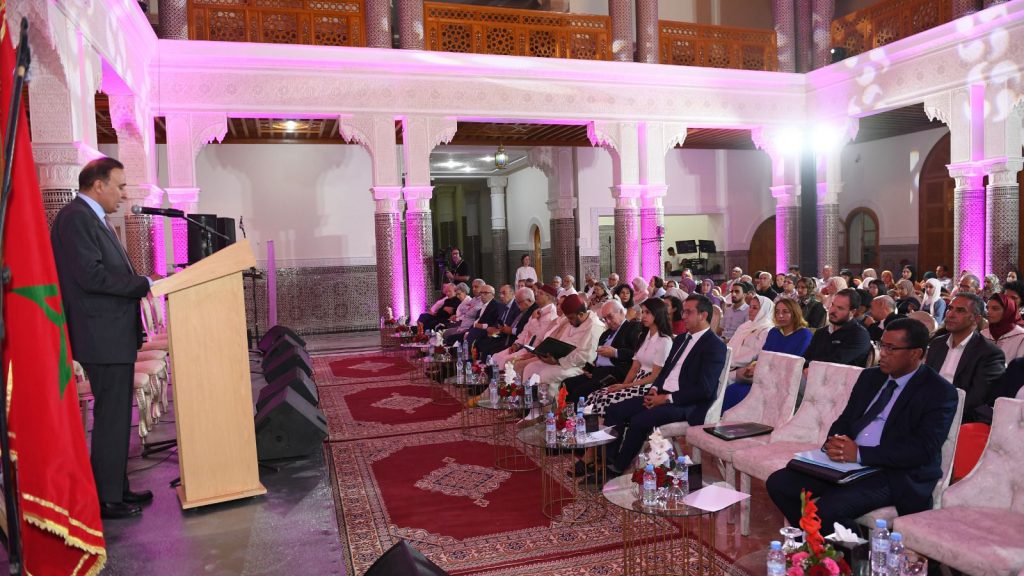 The theme of this year's edition of the Festival is dedicated to, "The Present and Future of Ancient Cities in Morocco," organized by the "Munyia Marrakech Association for the Revival and Preservation of Morocco's Heritage," in partnership with the Ministry of Youth, Culture, and Communication, in addition to several other Moroccan ministries and institutions.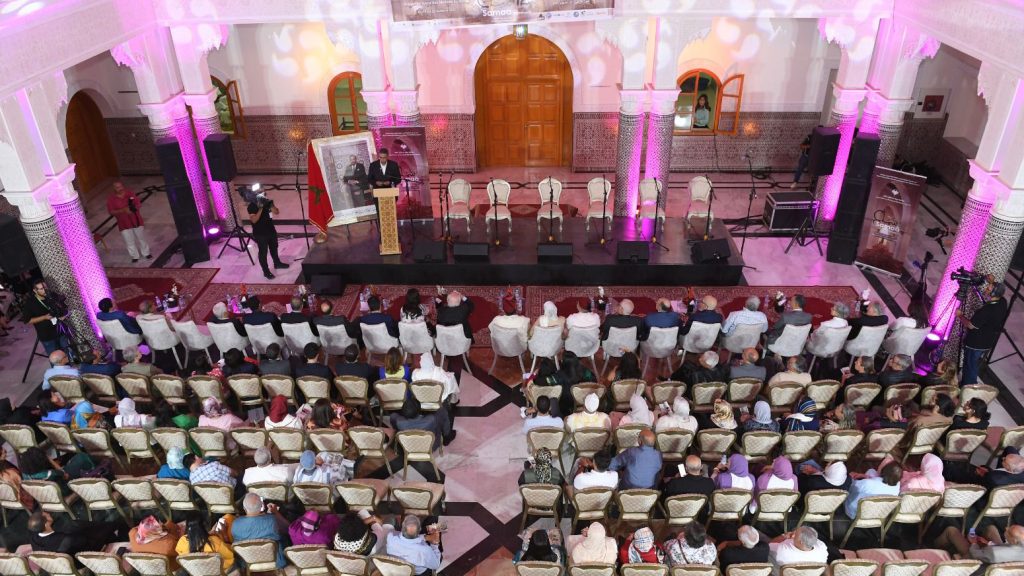 In his address at the opening session, Dr. Benarafa emphasized the importance of preserving the cultural heritage of Marrakech, noting that it will be celebrated as the 2024 Culture Capital in the Islamic World, as part of ICESCO's Islamic World Culture Capitals. He stated that this celebration offers an opportunity for collaboration between the city's local authorities, the Ministry of Youth, Culture, and Communication, other Moroccan government bodies, and civil society organizations active in the field of cultural heritage.
ICESCO Deputy Director-General will be participating in the closing seminar of the event under the theme "Eastern Marrakech," which highlights the symbolic, spiritual, cultural, historical, and architectural values of the eastern part of the city.