ICESCO Director-General Meets UNCCD Executive Secretary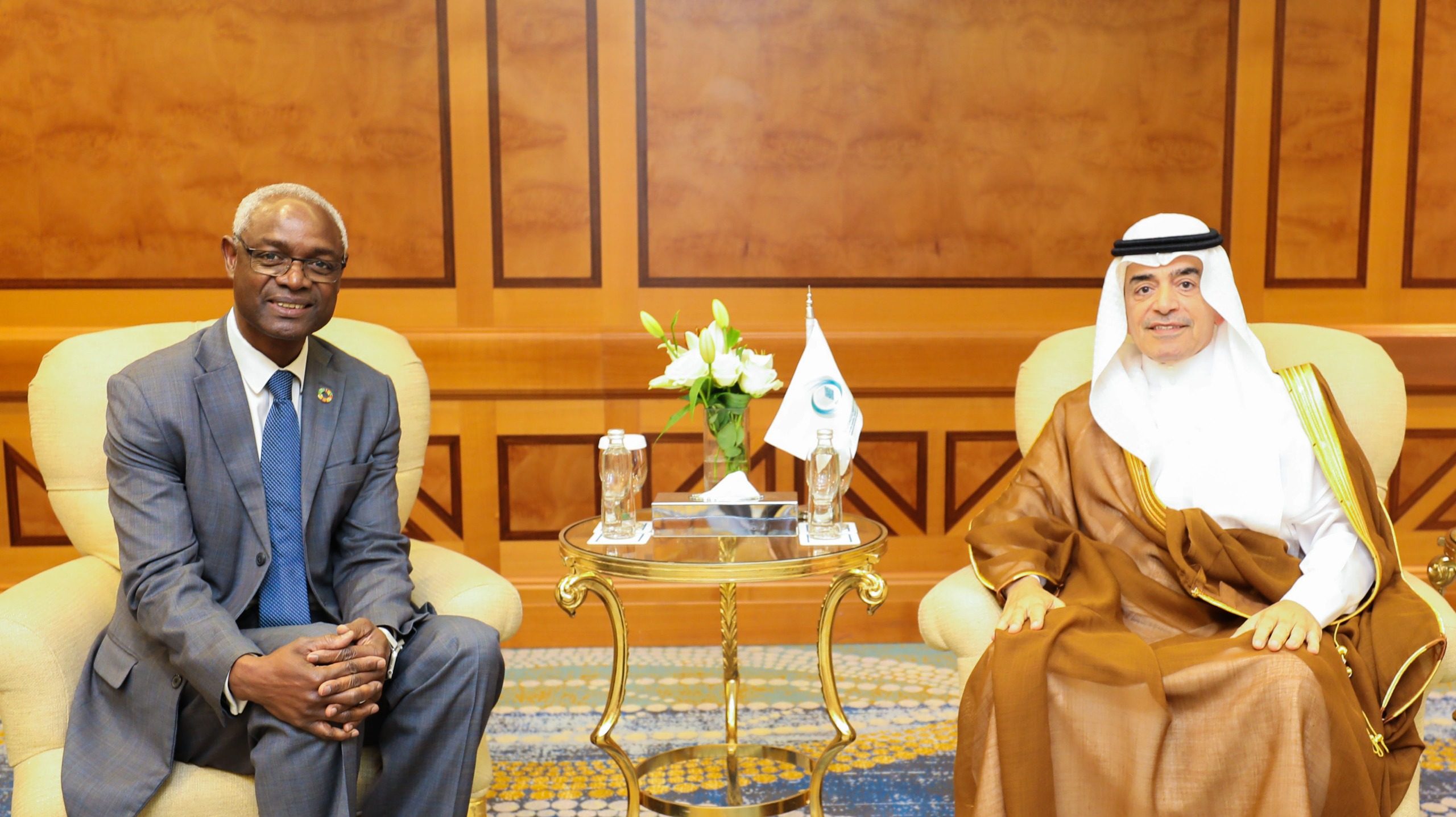 20 October 2023
Dr. Salim M. AlMalik, Director-General of the Islamic Educational, Scientific, and Cultural Organization (ICESCO), met Mr. Ibrahim Thiaw, Executive Secretary of the United Nations Convention to Combat Desertification (UNCCD), to discuss ways to enhance cooperation between the two parties in areas of shared interest.
At the outset of the meeting, Dr. AlMalik expressed his gratitude and appreciation to Mr. Thiaw for his participation in the Ninth Conference of Environment Ministers in the Islamic World, organized by ICESCO, in Jeddah, Saudi Arabia, on Thursday 19 October 2023, under the theme "Toward Achieving Green Transformation in the Islamic World."
Furthermore, Dr. AlMalik pointed out that ICESCO's vision and strategic orientations embrace openness and collaboration with all, and aim to serve humanity and contribute to overcoming the global challenges in the fields of education, science, culture, and environment protection.
On his part, Mr. Thiaw extended his gratitude to Dr. AlMalik for the invitation to the Conference, allowing him to gain insight into the Organization's efforts, in collaboration with its Member States, to enhance environmental initiatives. He further commended ICESCO's dedicated endeavors in the area of environment protection, addressing climate change, and alleviating its adverse effects.
The meeting also discussed proposals for collaboration between ICESCO and the UNCCD regarding youth capacity building and training. Both organizations agreed to maintain coordination to study the proposed activities in which ICESCO will participate during the Conference of Parties to the UN Convention (COP 16), to be hosted by the Kingdom of Saudi Arabia next year.