Discussing Cooperation Mechanisms and Plans between ICESCO and Women Development Organization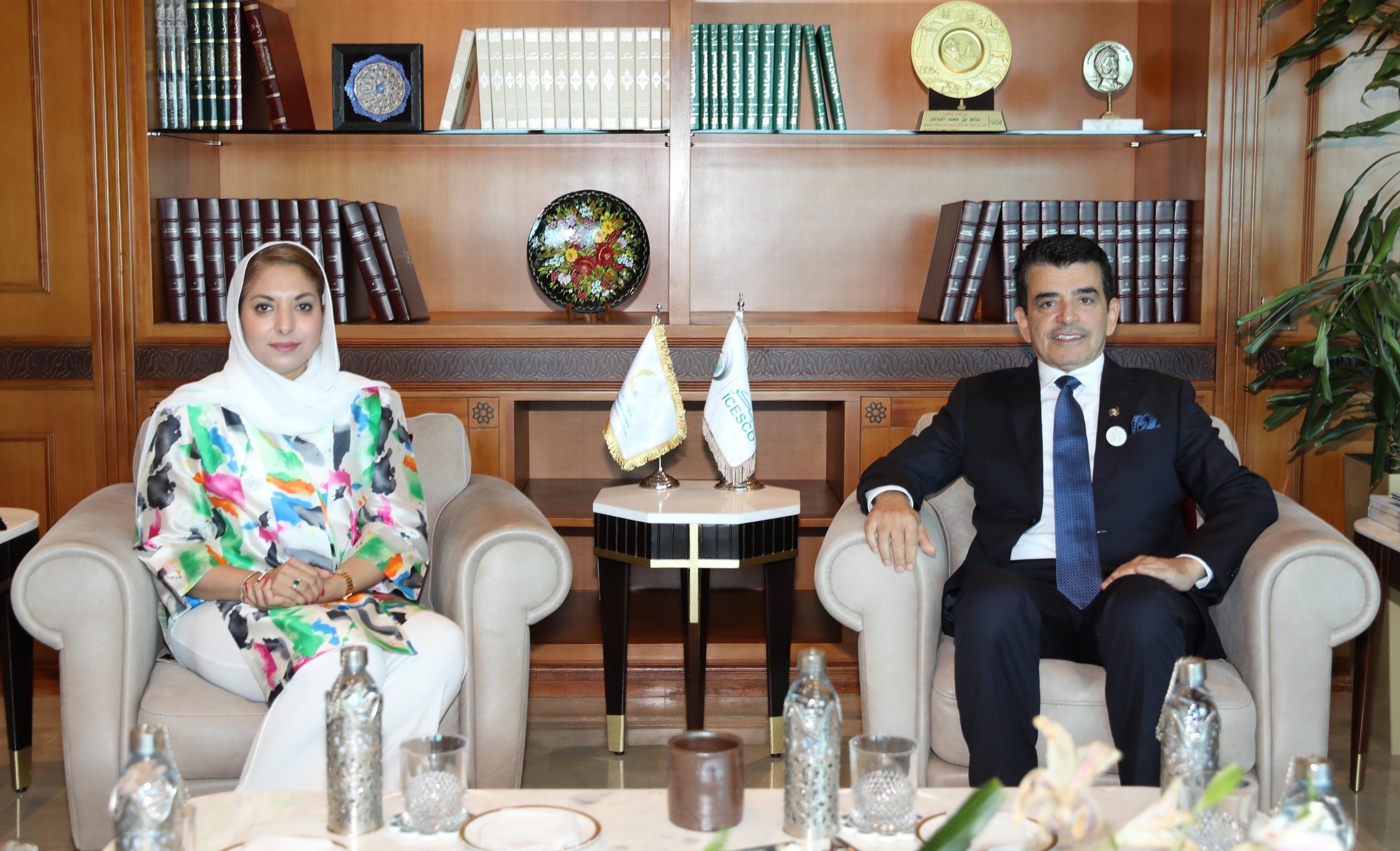 16 October 2023
Dr. Salim M. AlMalik, the Director-General of the Islamic World Educational, Scientific, and Cultural Organization (ICESCO), received Dr. Afnan Alshuaiby, the Executive Director of the Women Development Organization (WDO), and together discussed mechanisms and plans for future cooperation between the two organizations, particularly on empowering and building the capacities of girls and women, providing leadership training, and enhancing their role in peacebuilding and social cohesion.
During the meeting, held on Friday 13 October 2023, at ICESCO's headquarters in Rabat, Dr. AlMalik stressed that ICESCO, in line with its vision and strategic orientations, focuses on supporting girls and women due to its pivotal role in societal prosperity through practical programs and projects aimed at nurturing their leadership capacities, fostering innovation, and promoting gender equality in various fields.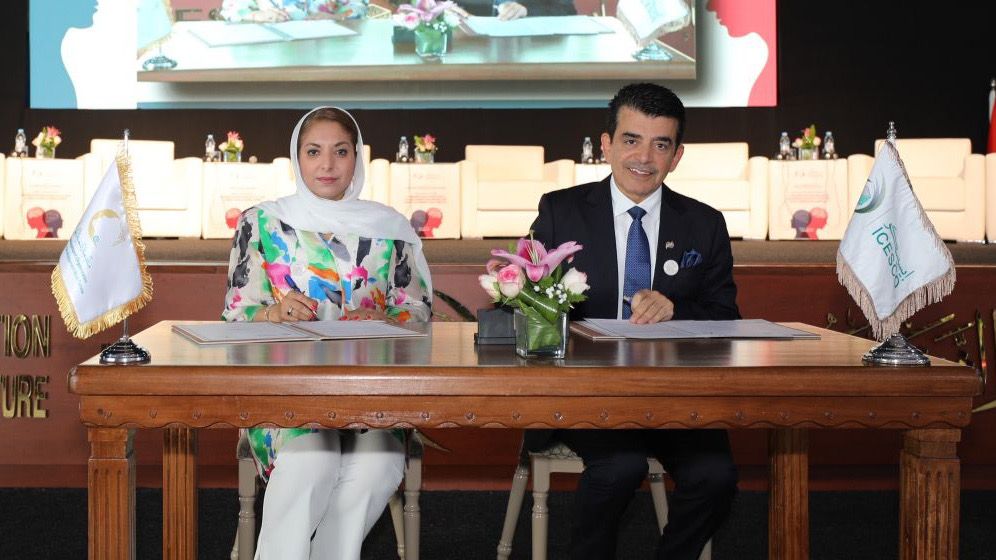 He also pointed out that in 2021, proclaimed as ICESCO's Year of Women, constituted an exceptional success through the implementation of numerous initiatives and programs, as well as the launch of awards for women across the Islamic World.
Furthermore, the meeting highlighted the importance of the Memorandum of Understanding signed between ICESCO and WDO, which is the starting point for partnership in exchanging knowledge, expertise and the best practices to improve the protection and education of girls and women and provide them with leadership training for the promotion of peace and social cohesion.
On her part, the Executive Director of WDO commended ICESCO's endeavors to empower women, expressing her aspiration for further collaboration with ICESCO, leveraging on the signed MoU.