In the presence of the former Prime Minister of Egypt, "Initiative to support war-affected Sudanese people" honors ICESCO Director-General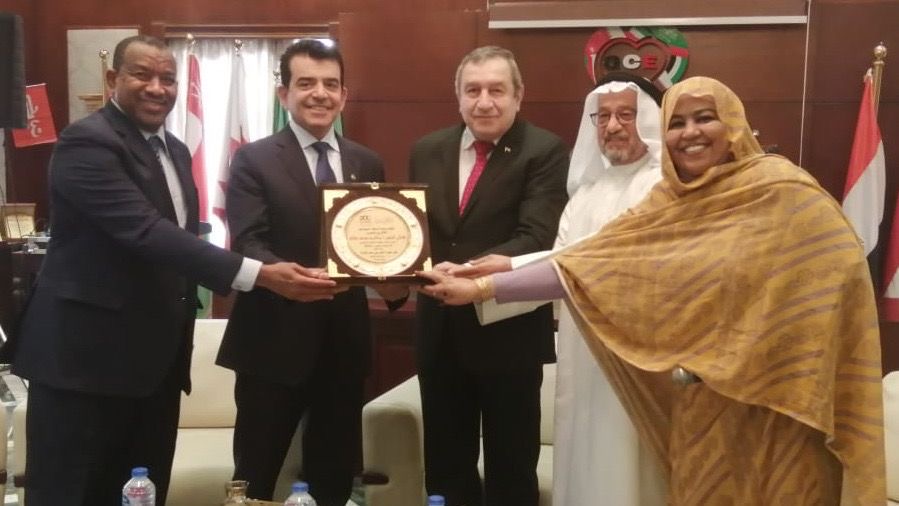 9 October 2023
The "Initiative to support war-affected Sudanese people" honored Dr. Salim M. AlMalik, Director-General of the Islamic World Educational, Scientific, and Cultural Organization (ICESCO), in Egypt, amidst the distinguished presence of Egyptian and Sudanese officials, most notably Dr. Essam Sharaf, former Egyptian Prime Minister, chairman of the Initiative, Dr. Kamal Hassan Ali, Deputy Chairman of the Initiative, and Ms. Amira El-Fadel, Secretary-General of the Initiative, as well as several heads of commissions and members of the Initiative.
During the honoring ceremony, held in Cairo, on Sunday 8 October 2023, ICESCO Director-General received the shield from the officials of the Initiative.
Dr. Sharaf indicated that all of the Sudan's problems will be resolved soon. He pointed out that the crisis has triggered a flow of positive emotions among the Sudanese people, Egyptians, and the rest of Arab peoples, indicating that the Initiative has been positively received more than initially expected.
Ms. Amira El-Fadel welcomed the guests and presented an overview of the Initiative's activities carried out since its inception, as well as its achievements in directly and indirectly supporting Sudanese people in the fields of health, education, and training. Moreover, she touched upon the reconstruction of the Sudan and the views of Sudanese people on the matter. She also stated that the Initiative has a complementary structure and it is ready to support the Sudanese people, under generous auspices of the Arab League and in partnership with ICESCO.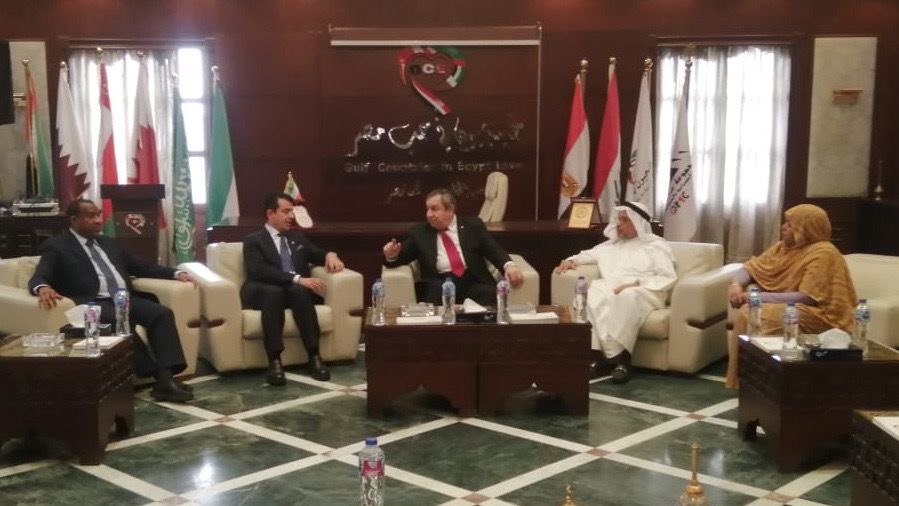 For his part, Dr. AlMalik said that this is a moment where sorrow and joy intertwine, reaffirming that we are saddened by the suffering of the Sudanese people, whom we love, and we are confident that those who found refuge in Egypt were met with welcoming hearts.
ICESCO Director-General expressed his gratitude to Dr. Essam Sharaf and all the officials of the initiative.
The Deputy Chairman of the Initiative expressed his pleasure in honoring ICESCO Director-General and extended thanks to him on this occasion.
Dr. Youssef Al-Omeiri, Chairman of the Board of Directors of the 'Gulf People in Egypt Love' Association, said, "We, in Kuwait, have experienced migration, and those who have lived such experience know this feeling. I hope that the Initiative will spread to other countries, and that we can form delegations to visit countries outside the Arab Republic of Egypt."