ICESCO Participates in the Arab Bureau of Education for the Gulf States' Symposium on Education Professionalization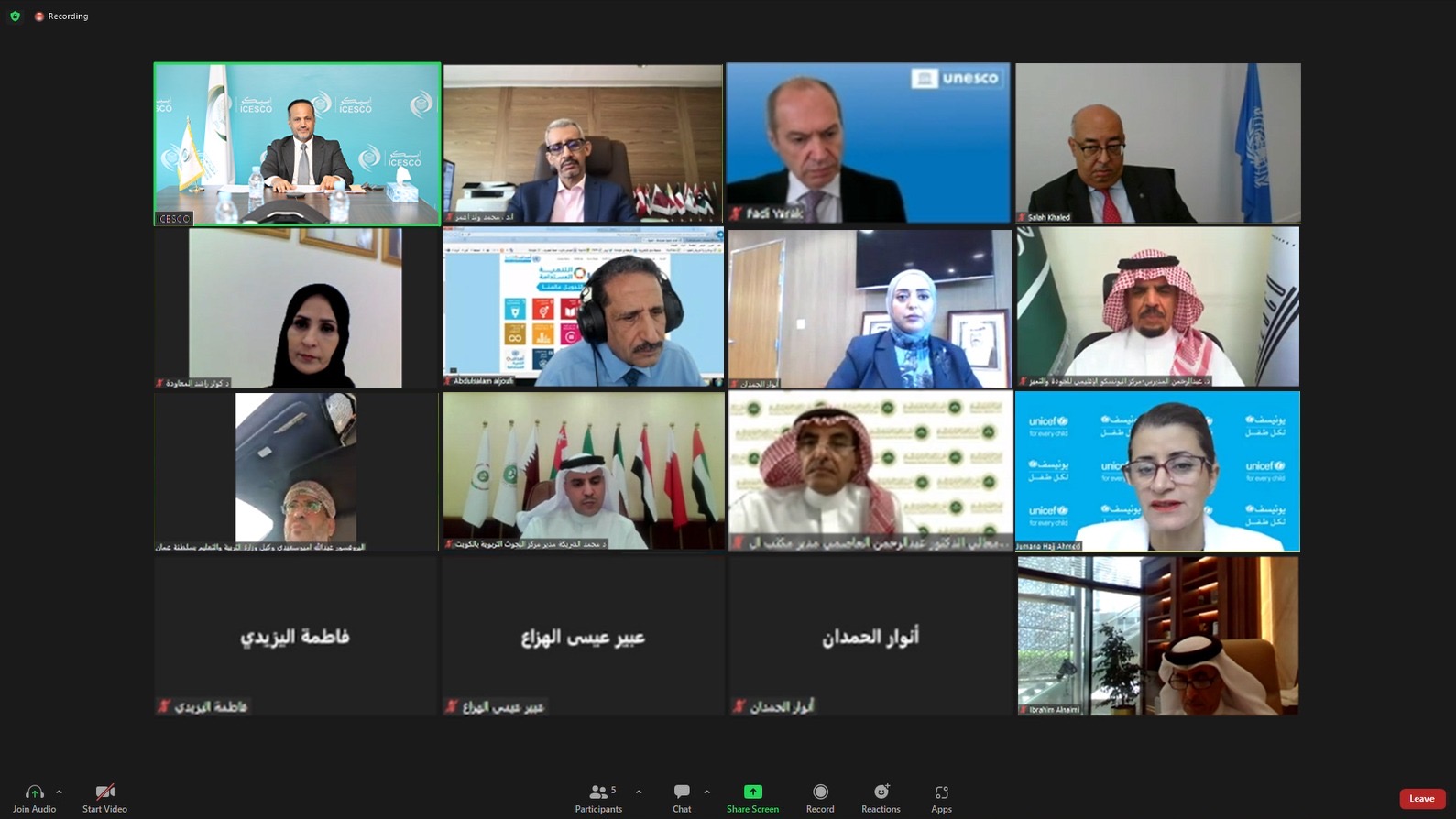 6 October 2023
The Education Sector of the Islamic World Educational, Scientific and Cultural Organization (ICESCO) took part in a symposium on Education Professionalization, held by the Arab Bureau of Education for the Gulf States on World Teachers' Day to discuss avenues of professionalizing educational positions and fostering quantitative-qualitative evolution of education.
At the outset of the symposium, held on Thursday 5 October, 2023, in the presence of Dr. Mohamed Ould Amar, Director-General of the Arab League Educational, Cultural and Scientific Organization (ALECSO), Dr. Abdul Rahman Al-Asimi, Director General of the Arab Bureau of Education for the Gulf States (ABEGS), reaffirmed that "education professionalization" is a crucial step in the process of teachers' training and provision of quality education, stressing the need to reconsider ways of building teachers' capacities and skill set.
The symposium saw the participation of Dr. Ahmed Al-Banyan, Head of Inclusive Education at ICESCO Education Sector, via videoconferencing, who stressed the significance of harnessing synergies between the education ministries concerned through developing common policies, objectives and programmes aimed at providing quality training and capacity building for teachers; thus, ensuring Continuing Professional Development (CPD).
Dr. Ahmed Al-Banyan also highlighted ICESCO's endeavour to build strategic partnerships between educational institutions in its Member States and donors to provide the desired expertise in future education strategies and professionalization, and facilitate experience-sharing between educational systems inside and outside the Islamic world.