ICESCO Director-General holds a series of meetings with a number of Azerbaijani ministers and officials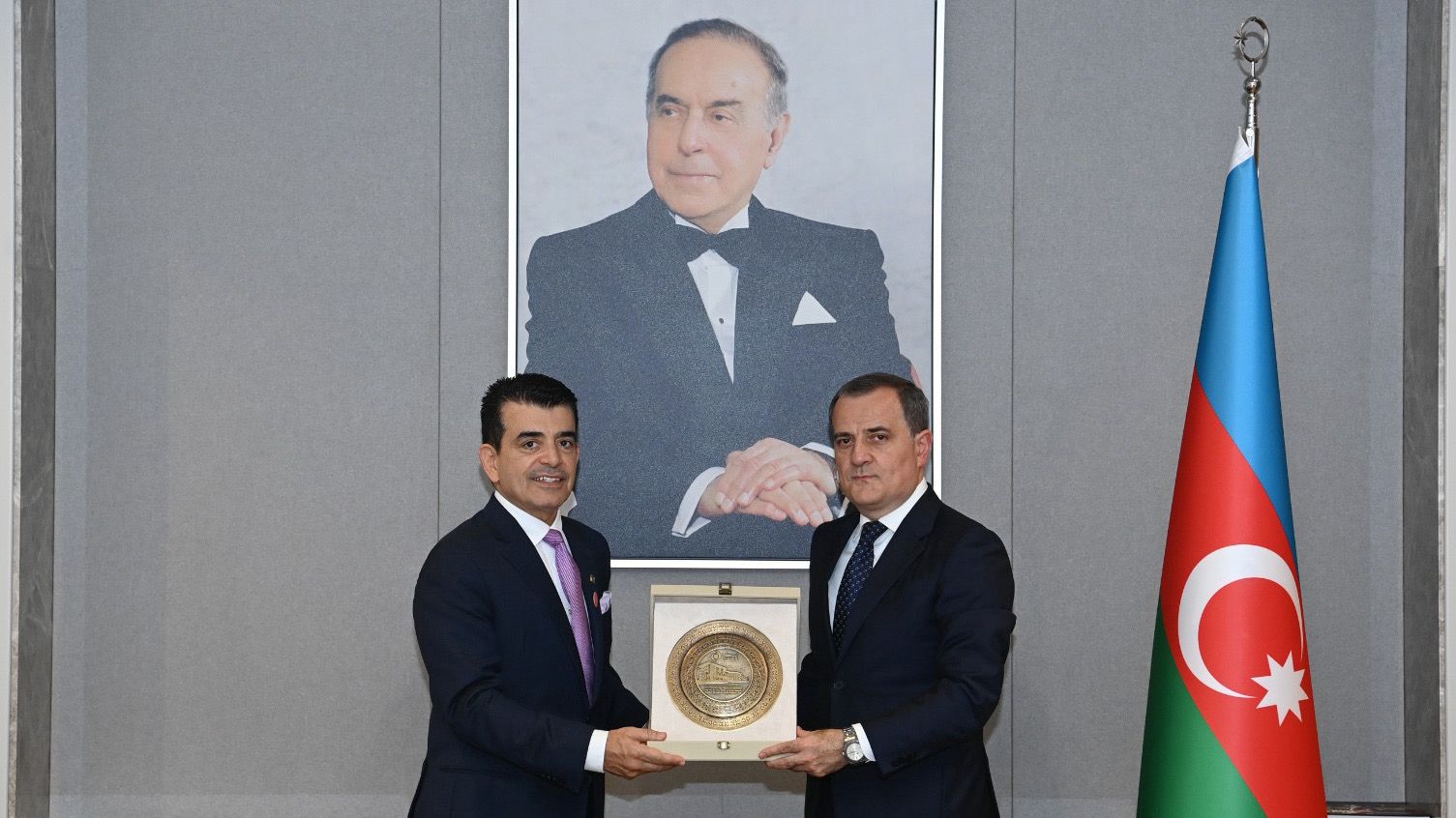 5 October 2023
On Tuesday, October 3, 2023, in Baku, Dr. Salim M. AlMalik, Director General of the Islamic World Educational, Scientific and Cultural Organization (ICESCO), held a series of meetings with several ministers and officials in the Republic of Azerbaijan, to discuss strengthening the partnership between ICESCO and Azerbaijani institutions in areas of common interest.
These talks were held as part of the visit of ICESCO's Director General to Baku at the head of an ICESCO delegation, to take part in the 74th International Astronautical Congress.
During the meetings, Dr. AlMalik presented ICESCO's vision and strategic orientations and the main programs, activities and initiatives it implements in cooperation with its partners. He also reviewed the Organization's contributions to the efforts of its Member States in the fields of education, science and culture.
Dr. AlMalik first met with Mr. Djeyhoun Baïramov, Azerbaijan's Minister of Foreign Affairs. During the meeting, ICESCO's Director General praised the level of cooperation between ICESCO and Azerbaijani institutions, indicating that the opening of ICESCO's Regional Office in Baku will enhance bilateral relations between the two parties.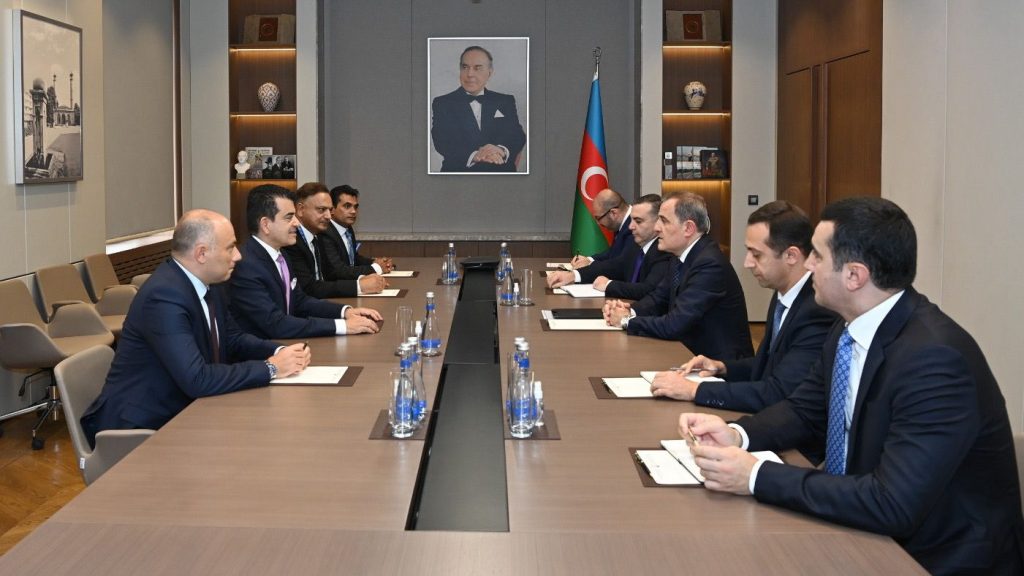 Dr. AlMalik stressed that the celebration of Shusha as the Capital of Culture in the Islamic World for 2024, within the framework of ICESCO's Capitals of Culture Program, will be an opportunity to highlight the rich cultural heritage of this ancient city.

For his part, Mr. Baïramov praised ICESCO's efforts to develop its fields of competence in Member States, reiterating Azerbaijan's strong support for the Organization.
During the second meeting with Mr. Farid Gayibov, Minister of Youth and Sports of Azerbaijan, ICESCO Director-General emphasized that the Organization attaches great importance to capacity building for young people adding that the Organization had organized the participation of over 500 young men and women from various Islamic countries in the International Astronautical Congress, as part of ICESCO's Year of Youth, which will be officially launched on Saturday October 7, 2023 in Cairo, under the patronage of H.E. Abdel Fattah el-Sisi, President of the Arab Republic of Egypt.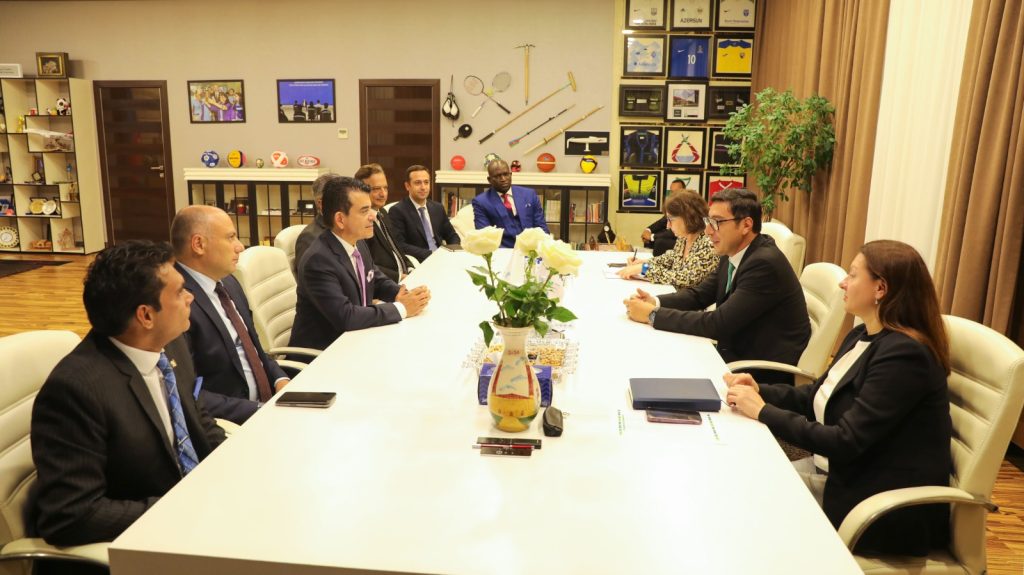 The two parties also affirmed their desire to strengthen their partnership in the fields of youth and sports and to collaborate in the implementation of joint activities and programs.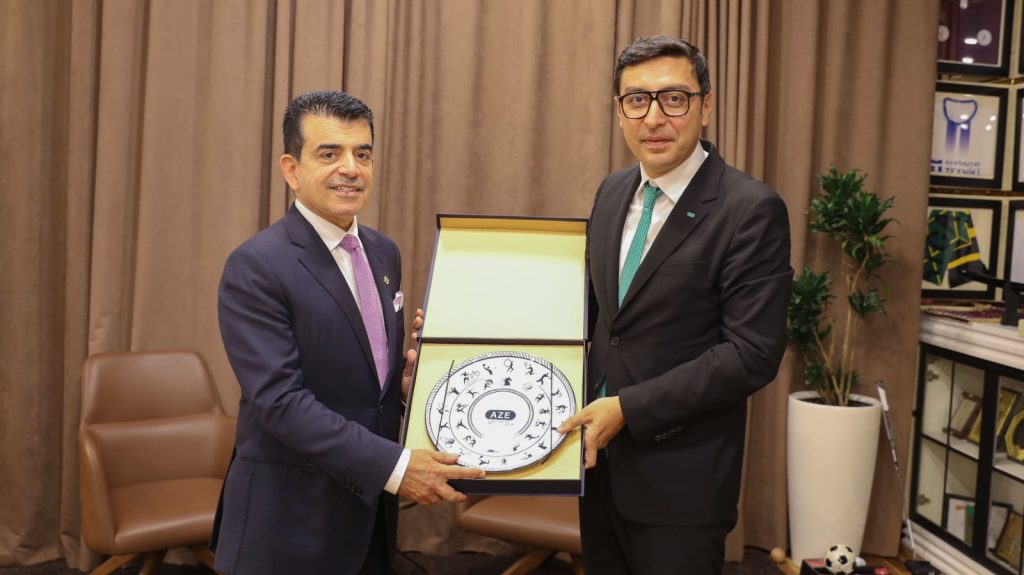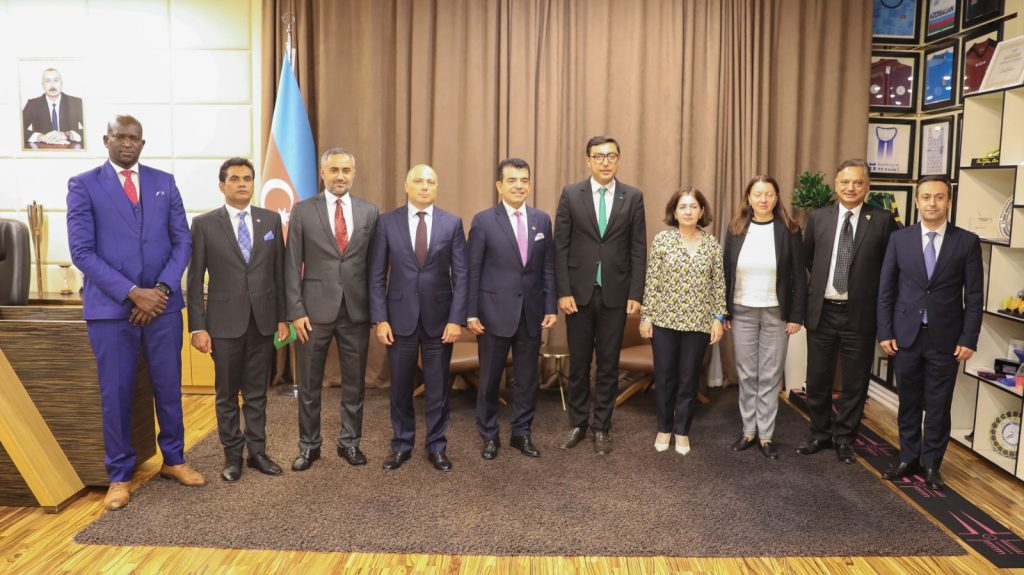 The third meeting was held with Ambassador Hafiz Pashayev, Rector of ADA University, and discussed the promotion of cooperation between ICESCO and the University, in the context of the former's interest in collaborating with universities to encourage scientific research in education, science and culture, through the creation of university chairs.