The Director-General of ICESCO Meets the Minister of Transport and Digital Development in Azerbaijan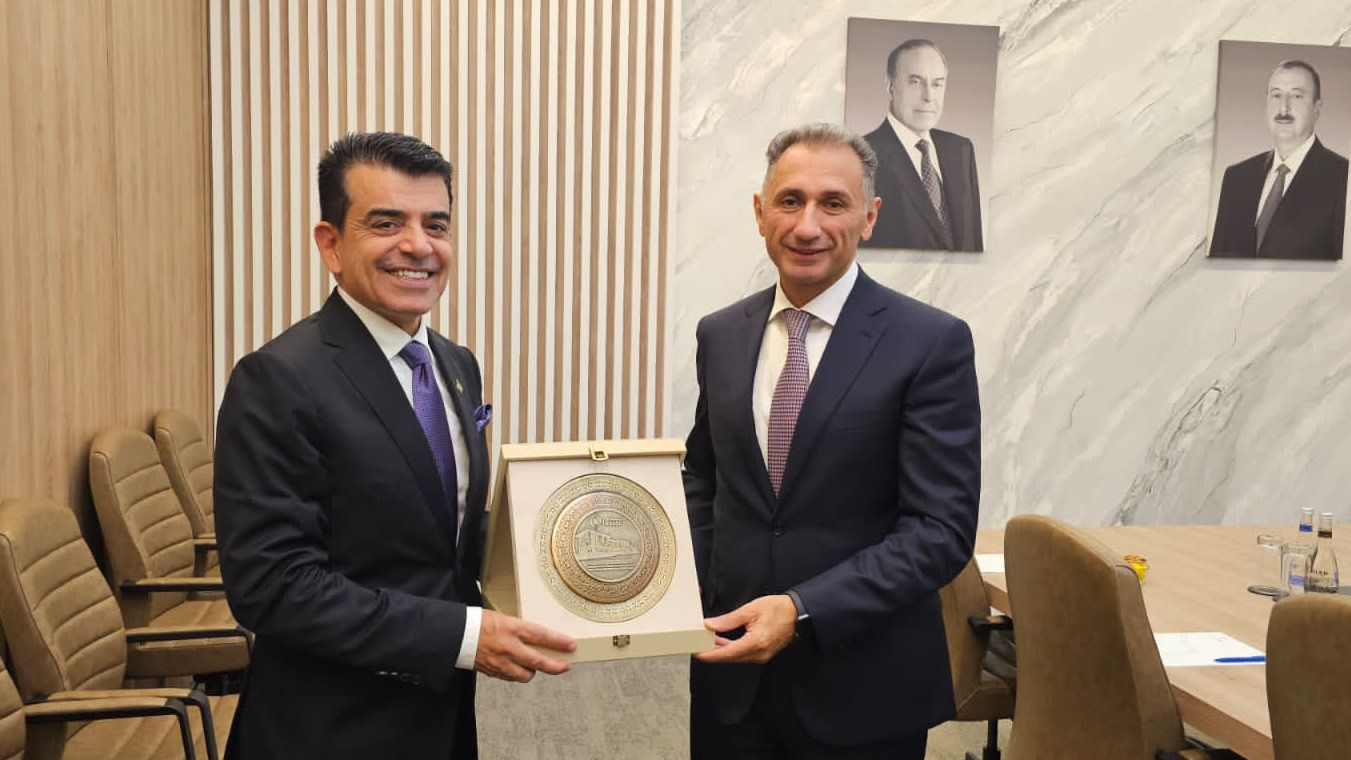 3 October 2023
Dr. Salim M. AlMalik, the Director-General of the Islamic World Educational, Scientific, and Cultural Organization (ICESCO), met with Mr. Rashad Nabiyev, the Minister of Transport and Digital Development of the Republic of Azerbaijan, to explore avenues for enhancing the distinguished partnership between ICESCO and Azerbaijan in the realm of modern science and technology.
This was part of the Organization's Director-General visit to the Azerbaijani capital, Baku, to partake in the activities of the 74th International Astronautical Congress (IAC).
At the outset of the meeting, held on Monday, 2 October 2023, at the Ministry's headquarters in Baku, Dr. AlMalik acknowledged the substantial cooperation between ICESCO and various institutions in Azerbaijan. He emphasized the key aspects of their fruitful partnership and the programs planned in celebration of Shusha as the Capital of Culture in the Islamic World 2024.
The Director-General of ICESCO presented the Organization's forward-looking vision and principal strategies. He underscored the significance of ongoing initiatives, programs, and projects, with a particular focus on building the capacities of youth in technology, creativity, and digital innovation. Notably, these efforts benefited more than 500 young men and women from various Member States of the Organization who attended the 74th International Astronautical Congress to explore the latest technologies in the field of space sciences.
Furthermore, he emphasized ICESCO's commitment to contributing to the integration of modern technology and promoting the utilization of artificial intelligence applications to enhance and refresh the fields of education, science, and culture. Mr. Almalik also highlighted the importance of collaboration between the Organization and Azerbaijan in organizing major specialized conferences and seminars on science and its technologies, aimed at adapting technology and harnessing its potential in the Islamic World.
On his part, Mr. Nabiyev reaffirmed the Ministry's commitment to enhancing the partnership between both parties by collaborating on the implementation of more programs and projects in areas of mutual interest.
Present at the meeting from ICESCO were Mr. Anar Karimov, the Head of Partnerships and International Cooperation Sector, and Dr. Muhammad Sharif, a Consultant in the Science and Technology Sector.