The President of the Republic of Azerbaijan Receives the Director-General of ICESCO and Announces His Sponsorship for the celebration of Shusha as the Capital of Islamic Culture 2024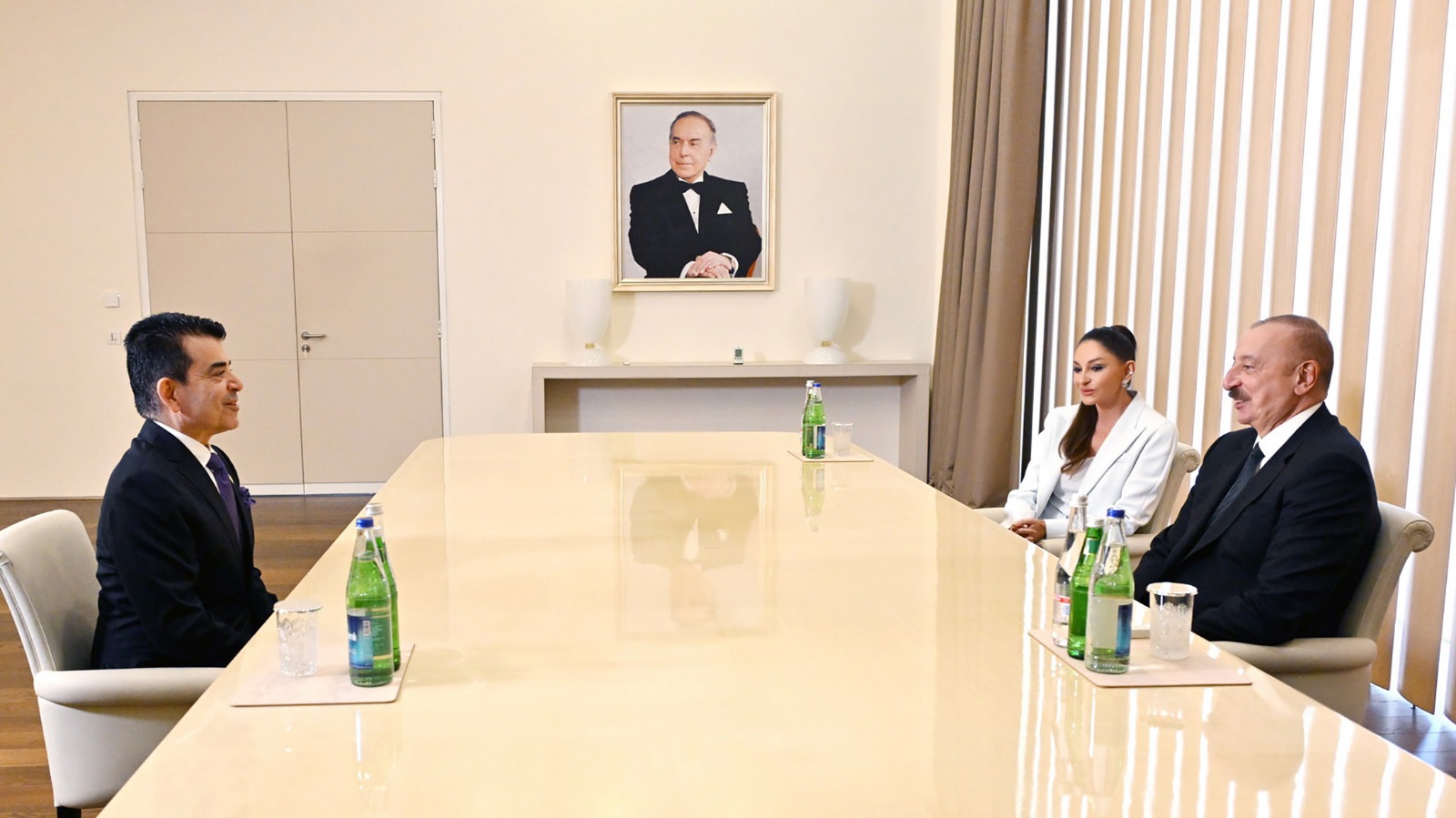 2 October 2023
On Monday, 2 October 2023, His Excellency President Ilham Aliyev of the Republic of Azerbaijan and Mrs. Mehriban Aliyeva, the First Lady and Vice President of the Republic, received Dr. Salim M. AlMalik, the Director-General of the Islamic World Educational, Scientific, and Cultural Organization (ICESCO). During the meeting, they discussed the latest developments regarding the partnership between ICESCO and Azerbaijan and the upcoming celebration of Shusha as the Capital of Islamic Culture 2024.
At the outset of the meeting, which took place in Baku, the capital of Azerbaijan, just before the commencement of the 74th International Astronautical Congress (IAC), Dr. AlMalik expressed his profound gratitude and appreciation to His Excellency President Aliyev for his continuous support of ICESCO in all areas.
The Director-General of ICESCO extended his congratulations to His Excellency for the decision adopted at the meeting of Culture Ministers in the Islamic World, held in Doha, Qatar, to celebrate Shusha as the Capital of Islamic Culture 2024. During the meeting, President Aliyev graciously announced his sponsorship of all programs and activities planned for the year-long celebration, aiming to highlight the cultural diversity and richness of the historic city.
His excellency commended ICESCO's endeavors in advancing education, science, and culture across its Member States, reaffirming his country's steadfast support for all of the Organization's activities. Furthermore, he decided to grant numerous scholarships to young individuals from the Islamic World to pursue their studies at Azerbaijani universities.
The meeting also marked the final arrangements for the opening of ICESCO's regional office in Baku in the upcoming days. Discussions revolved around the collaboration between the Organization and Azerbaijan through the Heydar Aliyev Foundation, led by Mrs. Mehriban Aliyeva, spanning areas such as education, heritage, science, humanitarian and social fields, as well as support for the most vulnerable categories in various countries of the Islamic World.