ICESCO Pays Tribute to Najib Rhiati and Ahmed Said Bah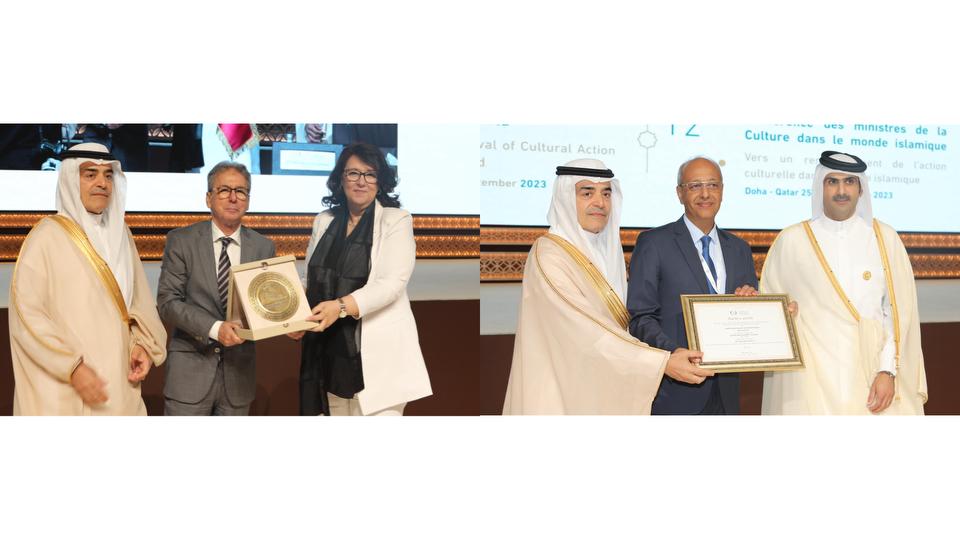 27 September 2023
During the closing session of the 12th Conference of Ministers of Culture in the Islamic World, organized by the Islamic World Educational, Scientific, and Cultural Organization (ICESCO) and hosted by the State of Qatar, represented by the Ministry of Culture, ICESCO honored Mr. Najib Rhiati, Cultural Advisor to ICESCO Director-General (DG), and Dr. Ahmed Said Bah, Advisor to the Director-General for Partnerships and International Cooperation and Supervisor of the General Secretariat of National Commissions and Conferences, in recognition and appreciation of their contributions during their tenure with the Organization.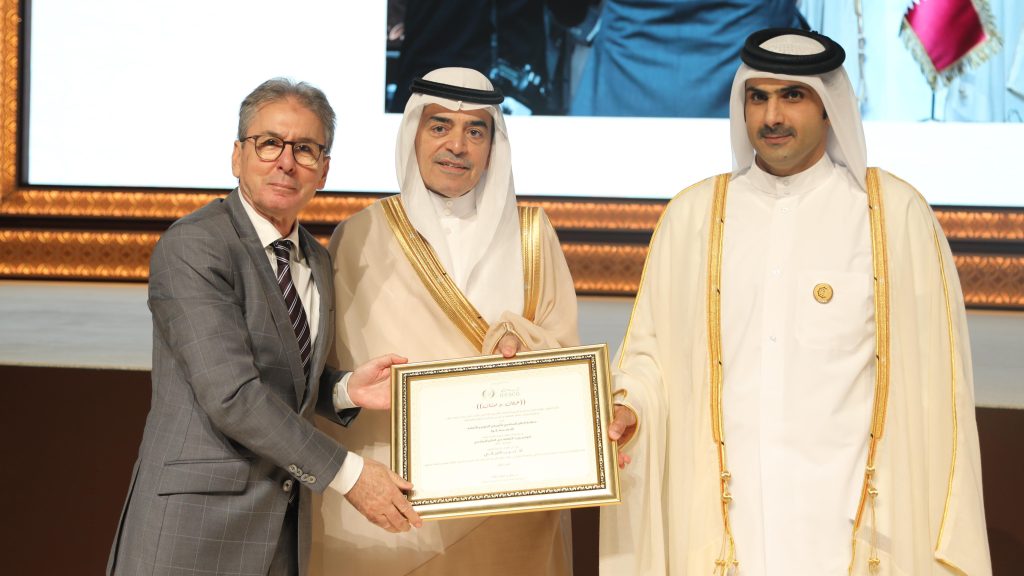 Each honoree received the ICESCO Honorary Shield and a Certificate of Appreciation from Dr. Salim M. AlMalik, ICESCO (DG), Sheikh Abdulrahman bin Hamad Al Thani, the Minister of Culture of the State of Qatar, President of the Conference, and Dr. Hayat Qatat Al-Qarmazi, the Minister of Cultural Affairs of the Republic of Tunisia, the Conference Rapporteur.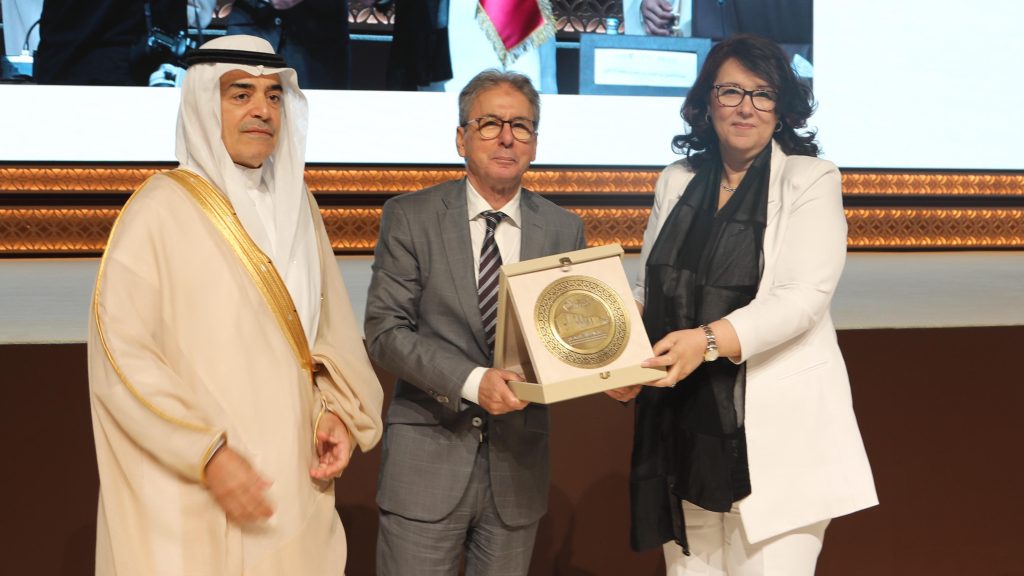 Dr. AlMalik underscored that the recognition is an expression of gratitude from the ICESCO General Directorate and all its staff for the outstanding contributions of Mr. Rhiati and Dr. Ahmed Said Bah over the past decades. He noted that their contributions will remain a landmark in the history of ICESCO and cultural action in the Islamic World.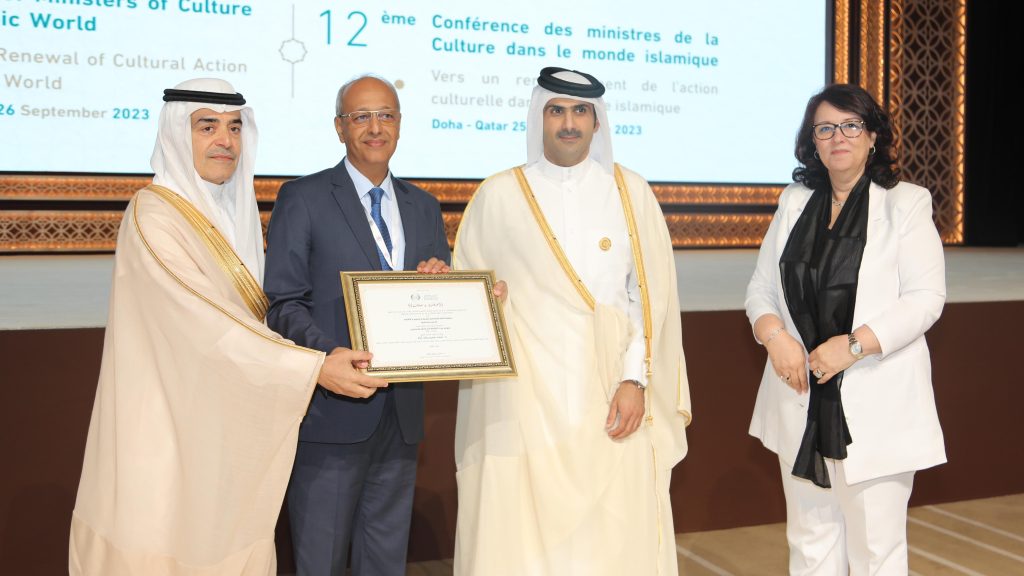 Mr. Najib Rhiati was honored for his dedicated and exemplary efforts over four decades, during which he oversaw several sectors and departments at ICESCO and eventually served as the Cultural Advisor to the ICESCO Director-General.
Dr. Ahmed Said Bah was also honored for his tireless work within ICESCO, which began in the mid-1990s. During this time, he presided over and supervised numerous sectors and departments within the Organization, becoming a role model for enlightened leadership and dedicated work.