ICESCO and UNICEF Coordinate their Efforts to Address the Effects of Morocco Earthquake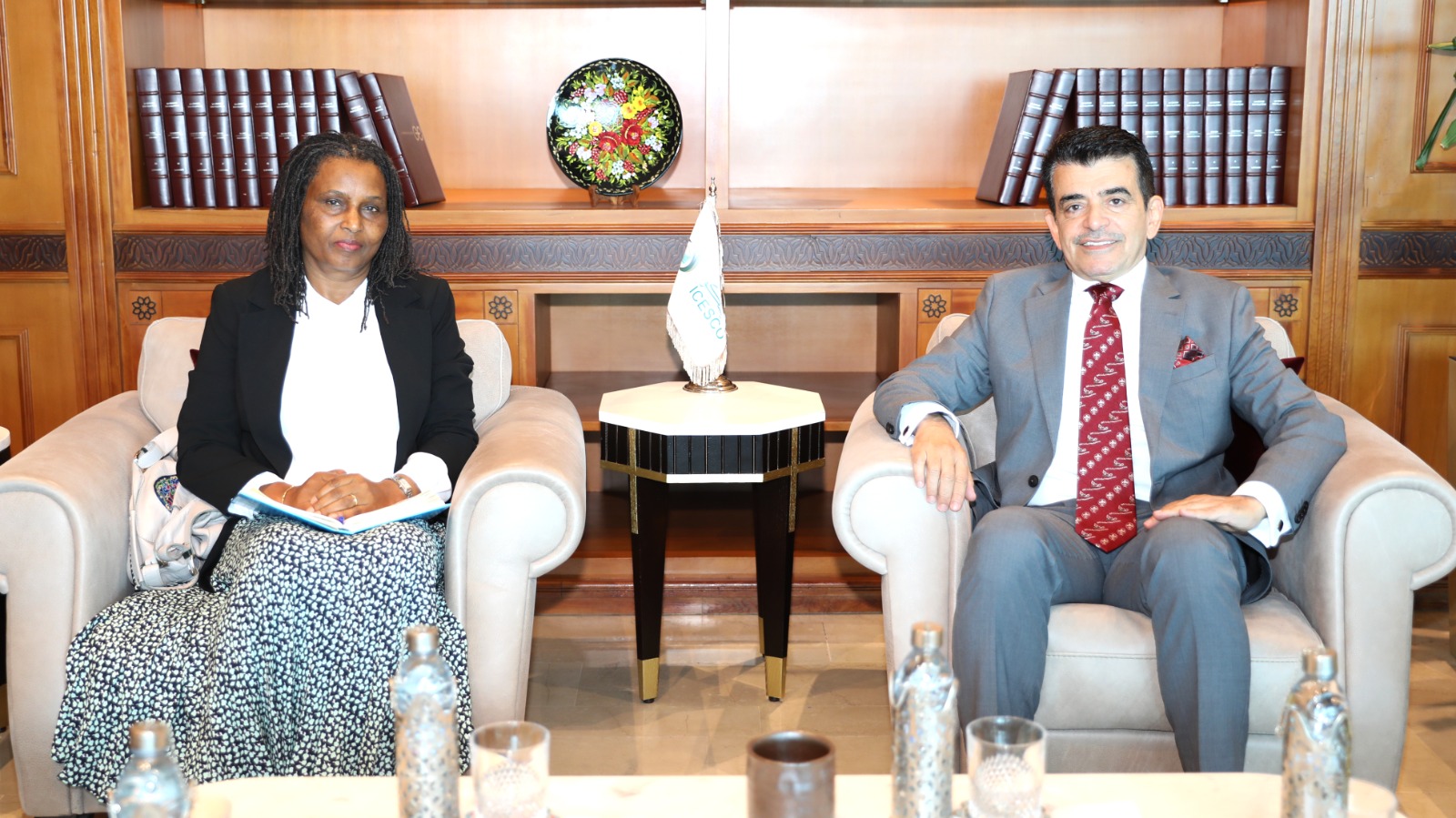 23 September 2023
Dr. Salim M. AlMalik, Director-General of the Islamic World Educational, Scientific and Cultural Organization (ICESCO), received Dr. Speciose Hakizimana, a representative of the United Nations Children's Fund (UNICEF) in the Kingdom of Morocco, and together explored avenues for closer cooperation between the two Organizations and building synergy aimed at facing the adverse effects of Al Haouz earthquake on educational facilities and students.
During the meeting, which took place on Thursday 22 September 2023 at ICESCO Headquarters in Rabat, Dr. Salim M. AlMalik renewed ICESCO's commitment to supporting the efforts of the Kingdom of Morocco in the face of the destructive effects of the Al Haouz earthquake and expressed the Organisation's openness to cooperating with all organizations and competent bodies.
The meeting touched upon new developments in the existing cooperation between ICESCO and UNICEF and discussed a set of potential joint initiatives aimed at supporting people affected by the earthquake, reconstructing and rehabilitating schools, as part of UNICEF's programme of water and sewage networks repair in rural areas, in addition to providing mental and psychosocial support to students in areas affected by the earthquake.
For her part, Dr. Hakizimana commended ICESCO's contributions to overcoming the effects of the devastating earthquake and emphasized UNICEF's keenness to cooperate with ICESCO in implementing children support programmes and providing them with proper conditions to continue their education.
At the end of the meeting, the two Organisations agreed to hold a series of technical and expert-level meetings to follow up on the implementation plans of the discussed joint programmes.
The meeting saw the attendance of Ms. Ramata Almamy Mbaye, Head of the Human and Social Sciences Sector.