ICESCO Director-General receives Guatemalan Ambassador in Rabat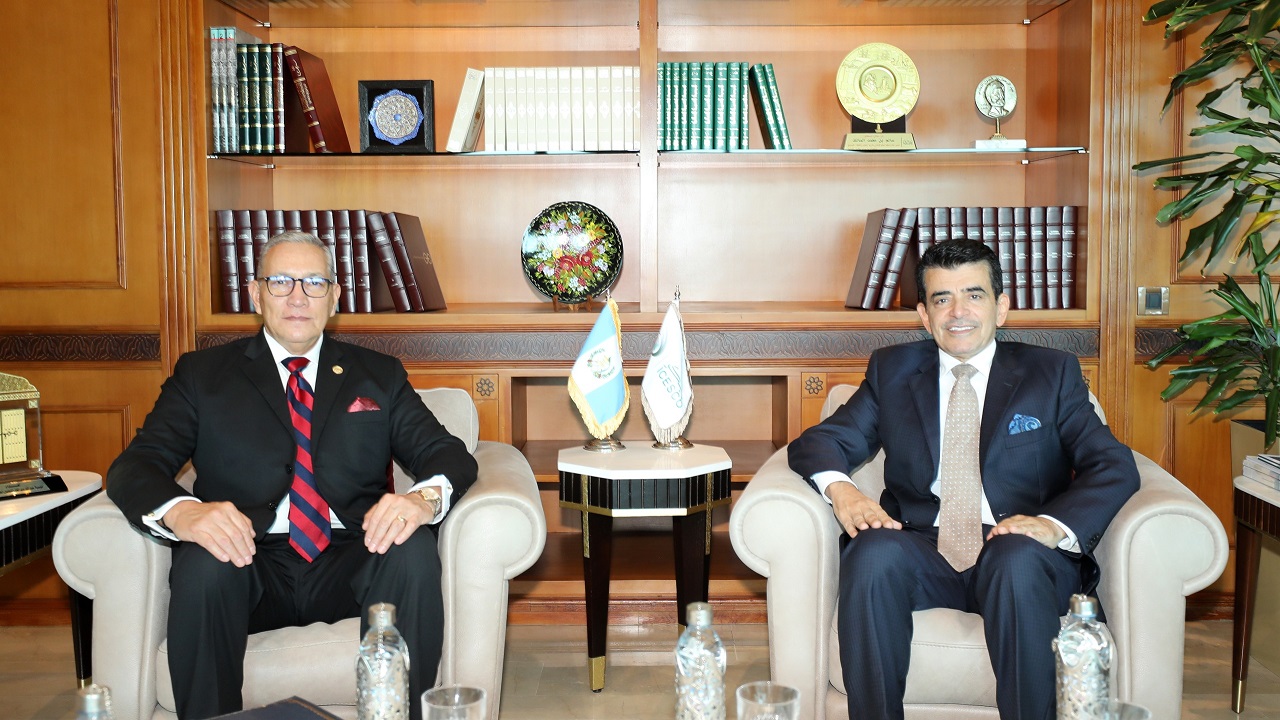 7 September 2023
On Wednesday, September 6, 2023, Dr. Salim M. AlMalik, Director General (DG) of the Islamic World Educational, Scientific and Cultural Organization (ICESCO), received Mr. Erick Estuardo Escobedo Ayala, Ambassador of Guatemala accredited to Morocco. The two officials discussed prospects for cooperation between ICESCO and Guatemala in areas of common interest.
During the meeting, which took place at ICESCO headquarters in Rabat, Dr. AlMalik stressed that, as part of its vision and strategic orientations, the Organization has adopted an inclusive approach to disseminate the culture and civilization of the Islamic world and the human values it embodies, to promote peace and security in the world and combat extremism and hatred.
He also pointed out that ICESCO allows non-member states to join the Organization as observers, to serve Muslim communities around the world and strengthen cooperation between these countries and the countries of the Islamic world.
For his part, the Guatemalan Ambassador praised ICESCO's role, indicating his willingness to establish fruitful cooperation with the Organization and the countries of the Islamic world.
The meeting was attended by Mr. Anar Karimov, head of the Partnerships and International Cooperation Sector, and Mr. Mohamed Hedi Shili, Director of the Legal Affairs and International Standards Department.