ICESCO Director-General meets with Deputy Prime Minister of the Republic of Tatarstan and Mayor of Kazan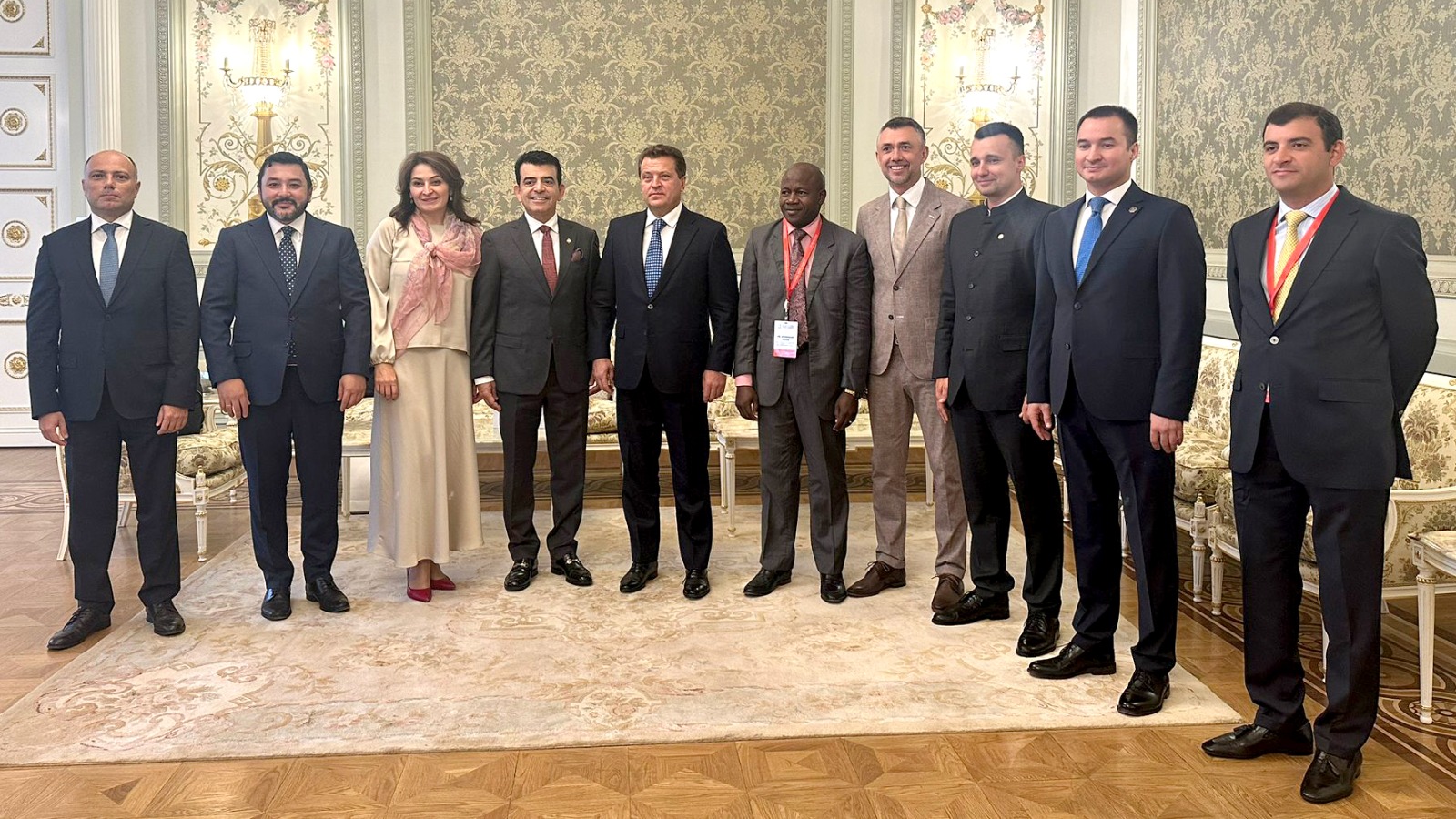 29 August 2023
Dr. Salim M. AlMalik, Director General (DG) of the Islamic World Educational, Scientific and Cultural Organization (ICESCO), started his visit to the Russian Republic of Tatarstan, to take part in the Kazan 2023 World Youth Summit, by meeting with Ms. Leyla Fazleeva, Deputy Prime Minister of Tatarstan, in the presence of Mr. Ilsur Metshin, Mayor of Kazan. The meeting focused on prospects for cooperation in areas of common interest.
During the meeting, held on Monday, August 28, 2023, in Kazan, Dr. AlMalik reviewed the key elements of ICESCO's new vision and strategic orientations, as well as the main ongoing initiatives, programs and projects aimed at contributing to capacity-building for young people and women, promoting the values of coexistence and civilizational dialogue, and encouraging investment in the fields of technology, innovation, artificial intelligence and space sciences. He also discussed the promotion and preservation of the Islamic world's heritage, as well as the inscription of historic sites and cultural elements on ICESCO's tangible and intangible heritage lists.
The discussions focused on several proposals for collaboration between ICESCO and the Republic of Tatarstan, intending to implement a range of projects and programs in areas of common interest.
For her part, Ms. Leyla Fazleeva commended ICESCO's initiatives and efforts in the fields of education, science and culture, underlining the Tatarstan government's commitment to establishing fruitful cooperation with the Organization.
The meeting took place in the presence of Mr. Anar Karimov, Head of Partnerships and International Cooperation Sector.
ICESCO DG and the accompanying delegation visited the Qolsharif Mosque, considered to be the largest mosque in Tatarstan, which was built in the 16th century, destroyed in 1552, and rebuilt in 1996, thanks to contributions from several countries to the construction fund.