Discussion of ICESCO's support for the efforts of the Comoros in promoting health care and capacity building for women.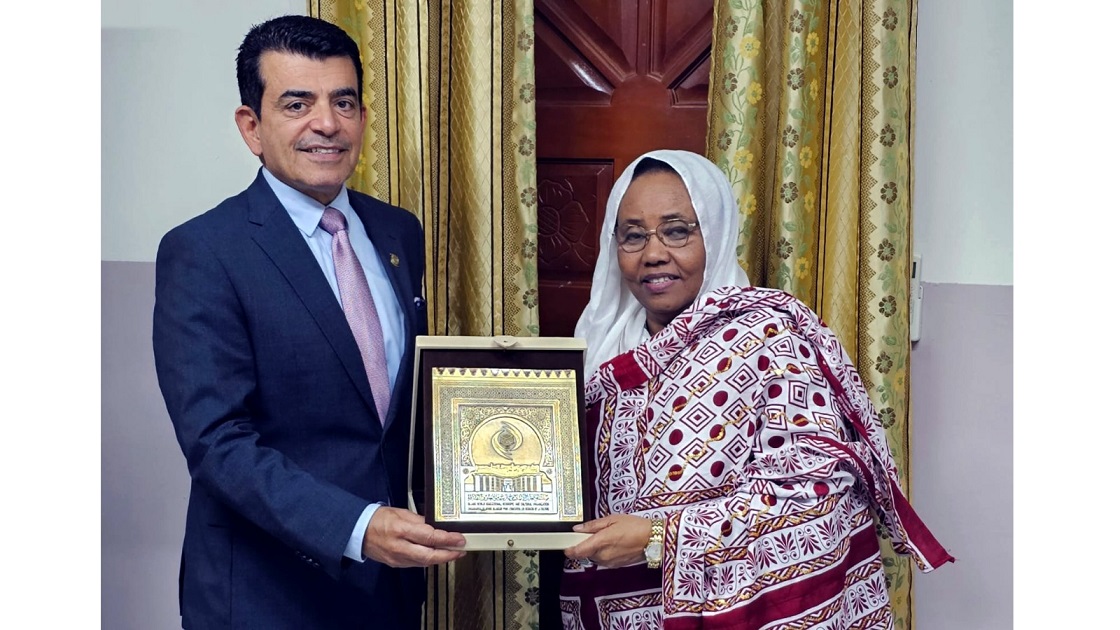 23 July 2023
Dr. Salim Al-Malik, Director-General of the Islamic World Educational, Scientific and Cultural Organization (ICESCO) met Dr. Loub Yakout Zaïdou, Minister for Health, Solidarity, Social Protection and Gender Promotion of the Union of the Comoros, and explored cooperation prospects between the two sides in promoting health awareness and supporting women and girls.
During the meeting, held on 22 July 2023 in Moroni, Dr. Al-Malik stressed the great interest ICESCO attaches in its vision and action strategy to health issues as an essential component of the development of society, highlighting the Organization's efforts in supporting Member States in the field of health through its implementation of numerous programmes and projects in the fields of health and social and human sciences, and the organization of socio-educational and medical caravans.
For her part, Dr. Loub reviewed the challenges facing the Comoros in the areas of physical and psychological health, issues of women, children and youth, stressing the urgent need to benefit from ICESCO's support to train healthcare personnel, establish mental health centres for the benefit of children with special needs, and rehabilitation centres for drug victims, and commended ICESCO's socio- educational and medical caravans.
At the end of the meeting, the two parties agreed to continue coordination to support the Ministry's efforts to enhance the status of women in the Union of the Comoros, contribute to its economic development through income-generating activities and support women entrepreneurs.