ICESCO takes part in OIC-CA 2023 in Indonesia
18 July 2023
The Islamic World Educational, Scientific and Cultural Organization (ICESCO) took part in the OIC Cultural Week 2023 (OIC-CA 2023), held from 7 to 14 July 2023 in Indonesia, under the theme "Embracing Diversity and Advancing Harmony for the Brighter Future Society," aimed at highlighting the long-standing history of Indonesia, the multiple aspects of its rich culture, and the abundant instances reflecting the values of coexistence among followers of different religions in this country.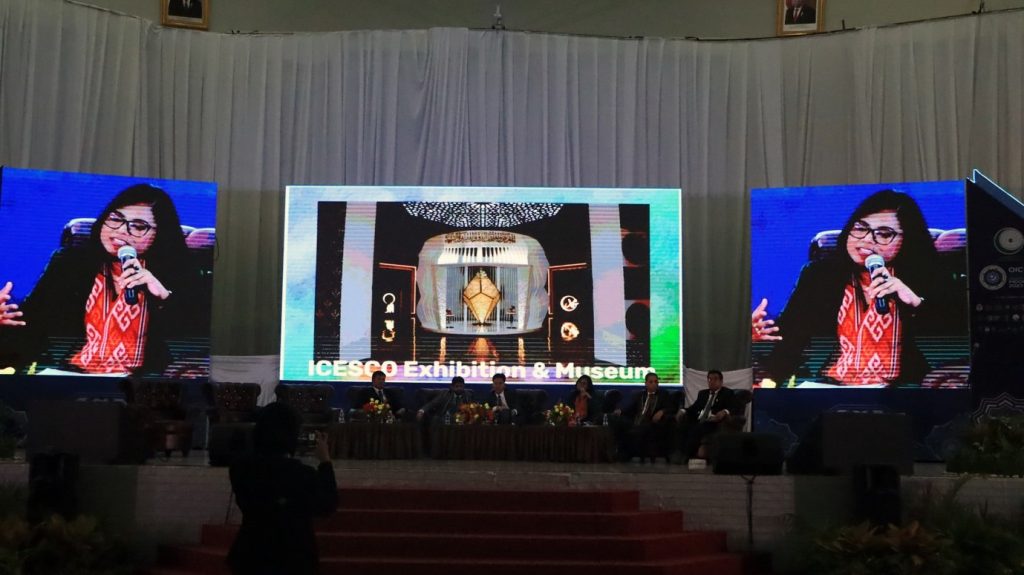 Ms. Fahmida Faiza, Director of Programs at the Sector of Human and Social Sciences, represented ICESCO at this cultural event, held by the Organization of Islamic Cooperation (OIC) in partnership with the Indonesian Ministry of Youth and Sports. The ICESCO representative highlighted the Organization's initiatives geared towards addressing new cultural and globalization challenges, and promoting the exchange of best practices, stressing the Organization's keenness to develop partnerships with the Indonesian government, especially in the field of capacity building for youth and women.
The program of the cultural week featured discussions, lectures and seminars on issues of interfaith dialogue and new cultural challenges in the era of globalization, in addition to art exhibitions, sports contests and workshops attended by experts, government officials, local youth, students, civil society leaders and religious associations. The Cultural Week also shed light on aspects of cultural diversity in Indonesia and other OIC Member States.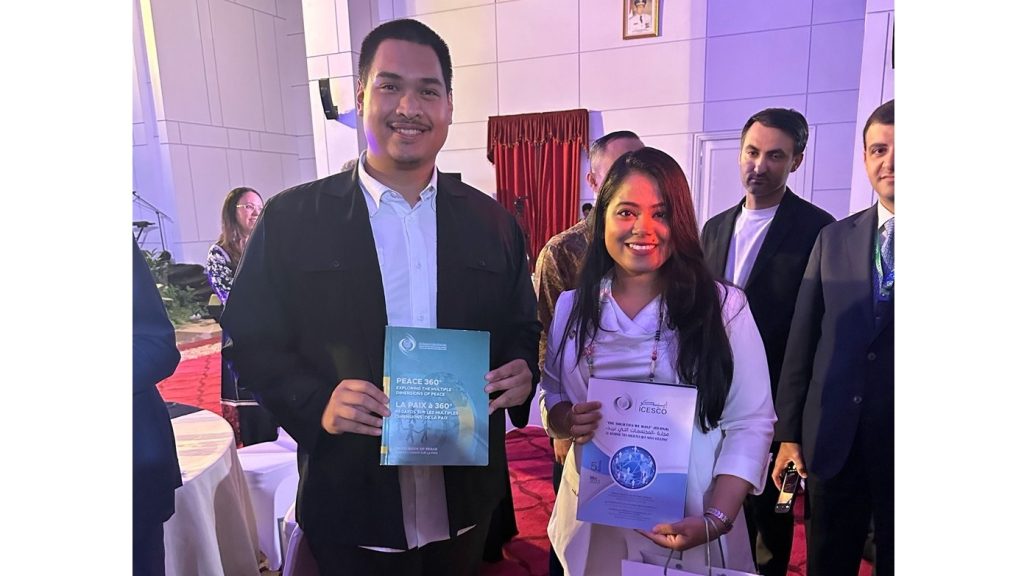 During the event, the Indonesian Minister of Youth and Sports received ICESCO's representative, who highlighted the Organization's vision, action strategy and key programs.