ICESCO holds seminar on literacy policies and programs for women empowerment in Senegal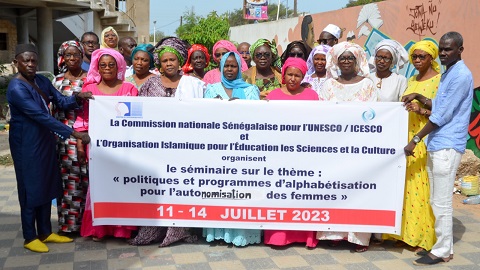 12 July 2023
On July 11, 2023, in Dakar, Republic of Senegal, a national seminar was held by the Islamic World Educational, Scientific and Cultural Organization (ICESCO) to discuss literacy policies and programs for women's empowerment. The Seminar is being held in cooperation with the Senegalese National Commission for UNESCO and ICESCO, under the patronage of Mr. Cheikh Oumar Anne, President of the National Commission, Minister of National Education of the Republic of Senegal.
The four-day seminar saw the participation of several decision-makers at the level of the ministries in charge of education and women's issues, non-governmental organizations, as well as women's organizations and experts specialized in the fields of literacy and non-formal education.
The seminar aims to assess literacy and non-formal education policies and programs targeting women in Senegal, highlight best practices and innovations, and identify current challenges facing these policies and programs. It also seeks to propose recommendations and identify future prospects for women's literacy programs in Senegal.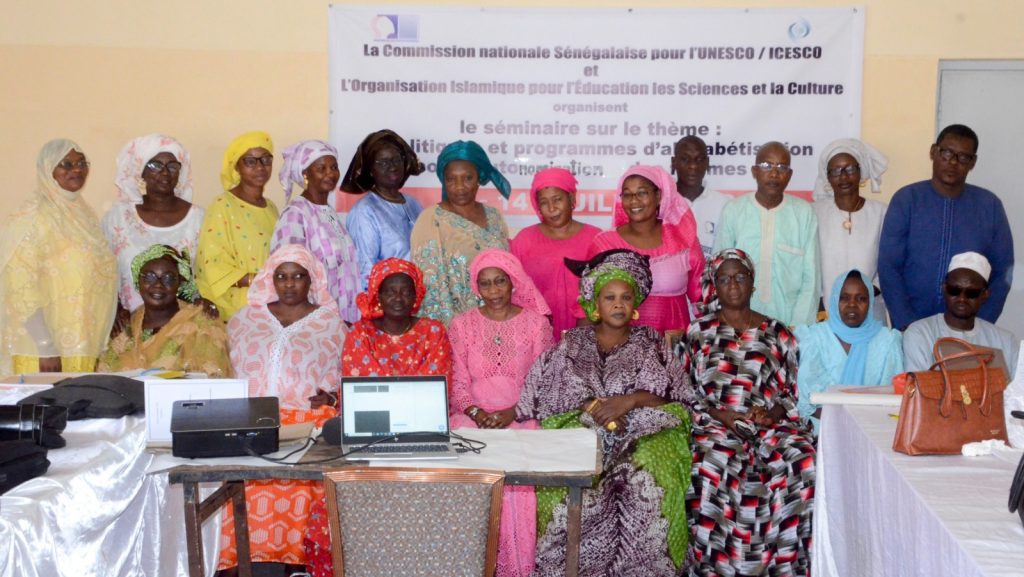 In his opening address, Mr. Aliou Ly, Secretary General of the Senegalese National Commission, commended ICESCO's leading roles and sustained support to the Republic of Senegal through a number of programmes and projects falling within its areas of competence.
Representing ICESCO, Dr. Koumbou Barry, Head of the Education Sector, along with some sector experts, took part, via videoconference, in the opening session of the Seminar. The Head of the Sector delivered the Organization's address, which stressed the importance of combating illiteracy and promoting women's socio-economic empowerment to enable them to assume their roles and contribute to comprehensive sustainable development.