ICESCO and UM6P agree to develop cooperation relations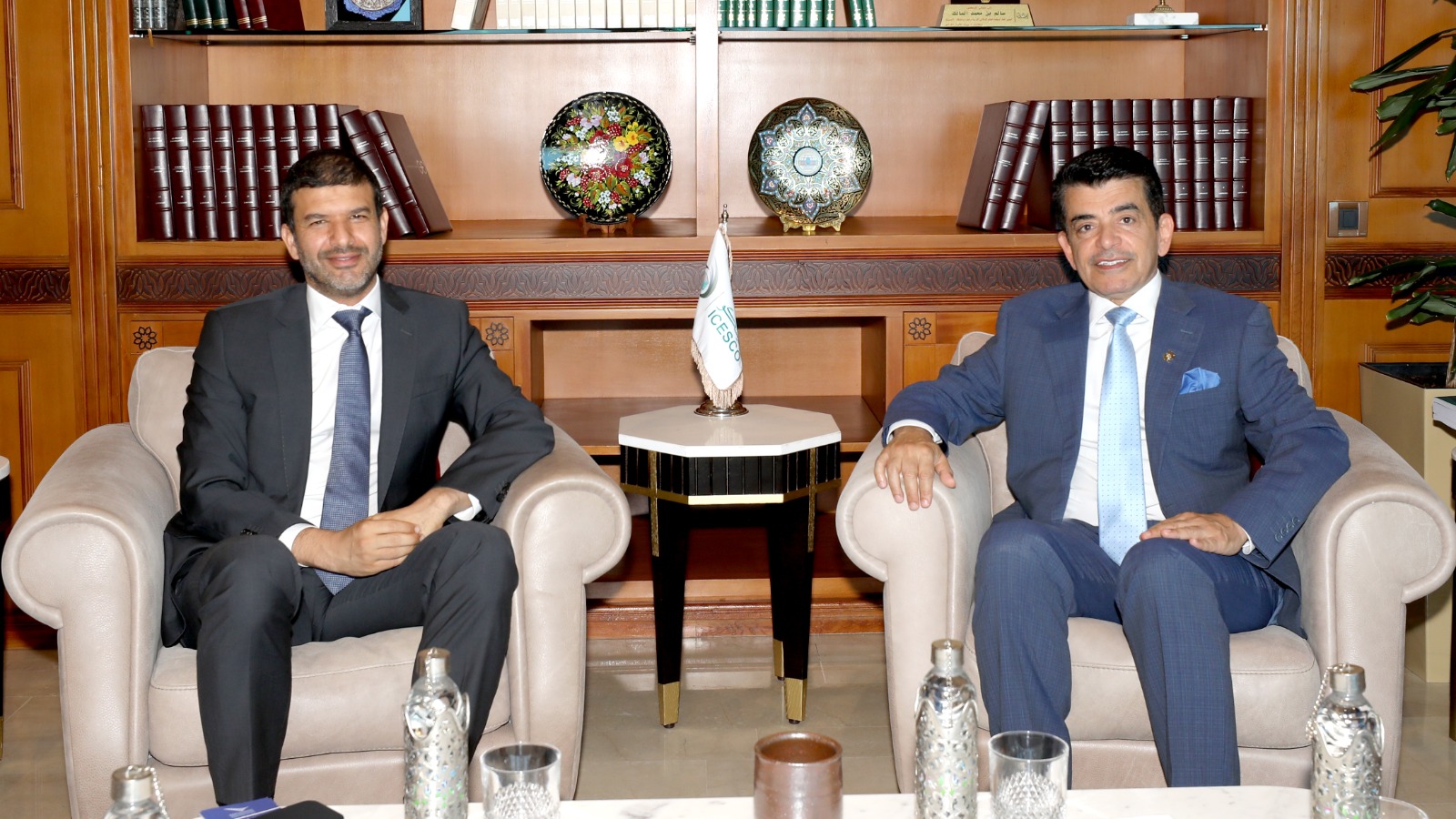 3 July 2023
Dr. Salim M. AlMalik, Director-General of the Islamic World Educational, Scientific and Cultural Organization (ICESCO), received Mr. Hicham El Habti, President of Mohammed VI Polytechnic University (UM6P), and together explored developing cooperation between ICESCO and the University.
During the meeting, held on Monday, July 3, 2023, at ICESCO Headquarters in Rabat, Dr. AlMalik commended the success of the Conference on the State of Foresight Studies in the World, held in cooperation between ICESCO and UM6P at the University's headquarters last May. The Director-General also praised the set of recommendations the Conference issued on promoting the culture of strategic foresight and the remarkable participation it has attracted, including researchers and international experts in strategic foresight and sustainable development.
Moreover, the Director-General reaffirmed that the Organization accords great importance to launching and implementing programs and projects that aim to encourage the countries of the Islamic world to capitalize on modern technology and AI to invigorate the fields of education, science, culture and achieve sustainable development, through attaining a holistic understanding of technological applications to benefit from their opportunities and curb their dangers and negative impact on society.
For his part, Mr. El-Habti commended the roles ICESCO assumes in support of advancing scientific research, expressing the University's keenness to develop cooperation with the Organization, particularly in providing study grants in modern specialties to the youth of the Islamic world and holding training sessions and workshops.
At the close of the meeting, the two parties agreed to sustain coordination to develop cooperation in areas of common interest, notably, data and information sciences and supporting entrepreneurship and strategic foresight.