ICESCO and ANLCA sign cooperation agreement
13 June 2023
The Islamic World Educational, Scientific and Cultural Organization (ICESCO) and the Moroccan National Agency for the Fight against Illiteracy (ANLCA) signed a framework agreement to promote cooperation in the implementation of a number of projects to support the fight against illiteracy and anchor the notion of lifelong learning.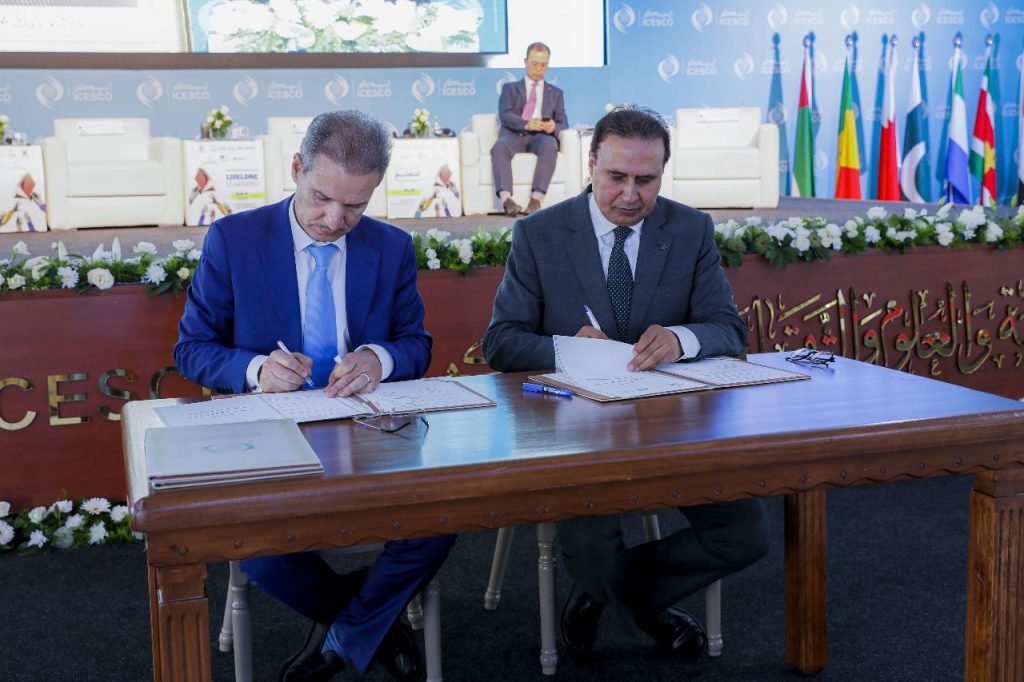 The agreement was signed on Monday, June 12, 2023, by Dr. Abdelilah Benarfa, ICESCO Deputy Director-General, and Dr. Abdelwadoud Kherbouche, Director-General of the Agency. The key document was signed on the sidelines of the two-day International Conference on Lifelong Learning, organized by ICESCO in partnership with the Ministry of National Education, Primary Education and Sports, the National Agency for the Fight against Illiteracy in the Kingdom of Morocco, the National Institute for Lifelong Education of the Republic of Korea, the UNESCO Institute for Lifelong Learning, and the Global Partnership Organization for Education.
According to the Agreement provisions, ICESCO and the Agency will work together to create projects geared towards reducing illiteracy rates, promoting cooperation in the field of conducting studies and research works, holding joint conferences and seminars, building capacities and sharing successful experiences in the field of lifelong learning.