Winners receive Hamdan-ICESCO Prize for Voluntary Development of Education Facilities in Islamic world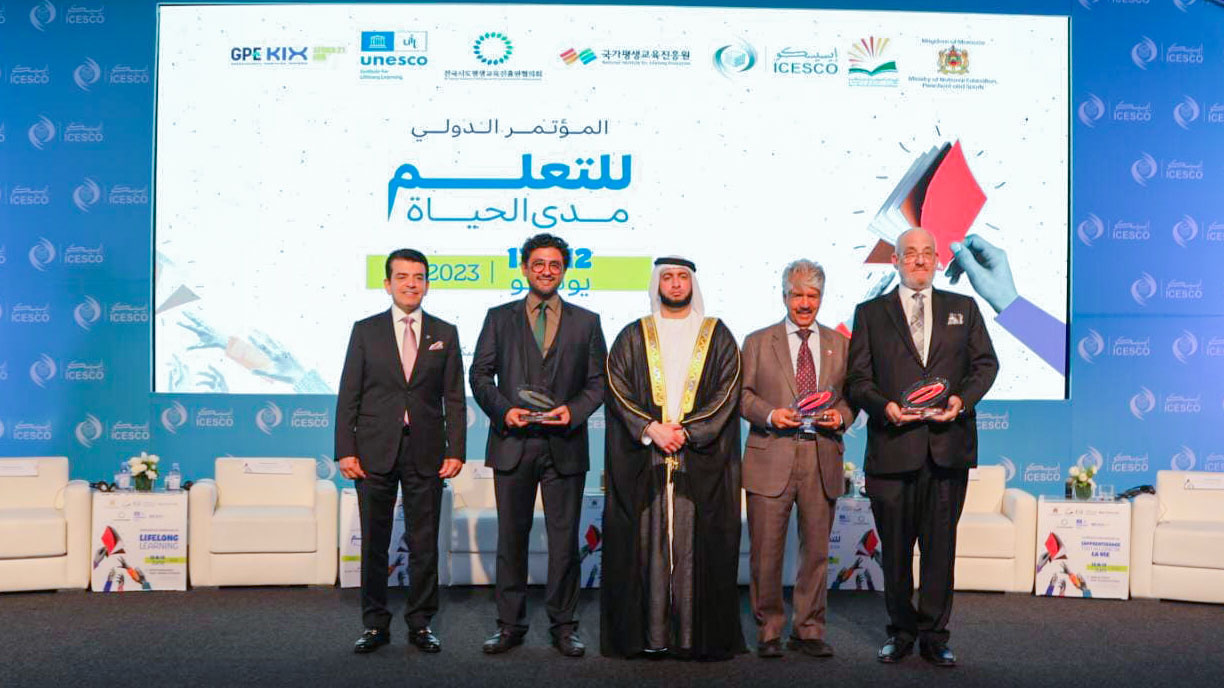 12 June 2023
Dr. Salim M. AlMalik, Director-General of the Islamic World Educational, Scientific and Cultural Organization (ICESCO), and H.H. Sheikh Rashed bin Hamdan Al Maktoum, Supreme President of the Hamdan bin Rashid Al Maktoum Foundation for Distinguished Academic Performance, awarded prizes to the three winners of the 3rd edition of the Hamdan-ICESCO Prize for Voluntary Development of Education Facilities in the Islamic world.
During the prize awarding ceremony held on Monday, 12 June 2023, at ICESCO Headquarters in Rabat, at the opening session of the International Conference on Lifelong Learning, Dr. AlMalik delivered an address underscoring the exemplary partnership between ICESCO and the Hamdan Foundation and highlighting the significant accomplishments it has garnered, including the prestigious prizes in which numerous education institutions participated.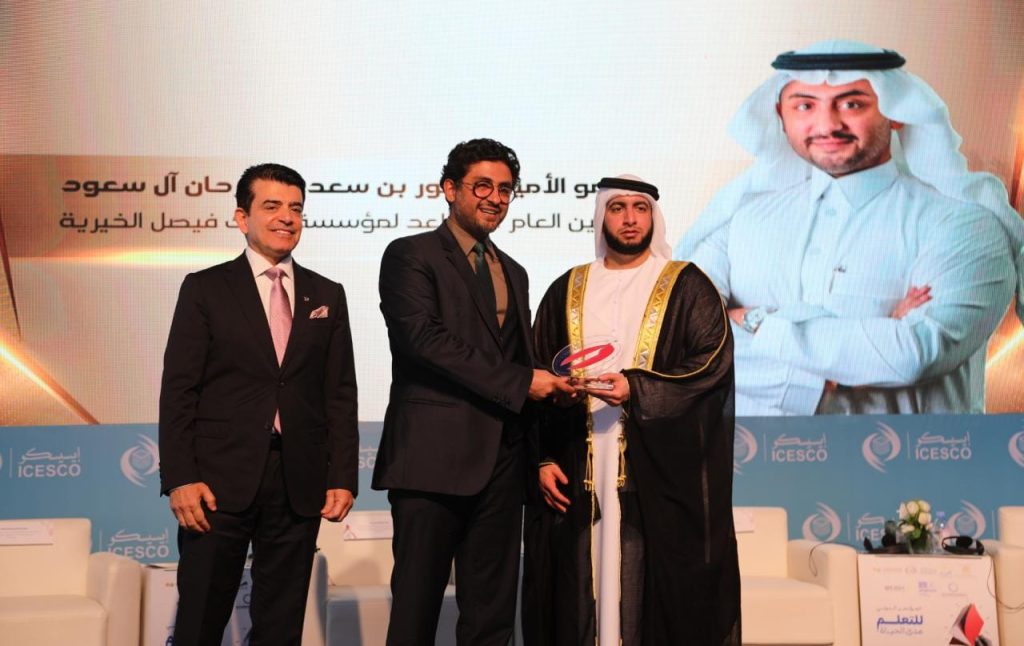 ICESCO DG also pointed out that the prize is named after the late revered scholar, His Highness Sheikh Hamdan bin Rashid Al Maktoum, whose remarkable legacy lives on through his sons. He expressed heartfelt gratitude for the invaluable opportunity to collaborate with this esteemed institution and congratulated the deserving winners of the award.
H.H. Sheikh Rashed bin Hamdan Al Maktoum highlighted that this celebration where enlightened thought and unwavering principles converge, symbolizes a shared vision for prosperous Islamic societies with advanced educational systems.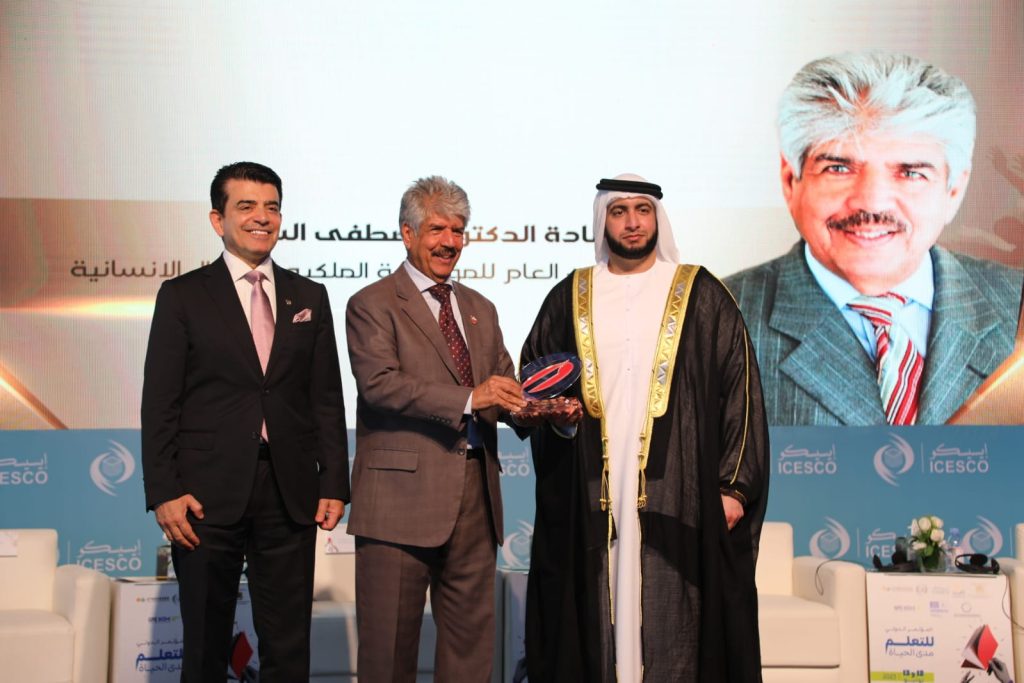 He also expressed his delight at the partnership with ICESCO and the accomplishments achieved, whether through the Hamdan-ICESCO Fund or the remarkable performance of the award with positive growth rates and increased participation from countries.
In his address on behalf of the winners, H.H. Prince Mansour bin Saad Al Saud, Assistant Secretary-General of the King Faisal Foundation, emphasized that receiving the prestigious award would serve as a compelling catalyst for the winning institutions to intensify their efforts and further develop educational facilities, enhance the quality of education and foster greater enlightenment and educational advancement in the Islamic world.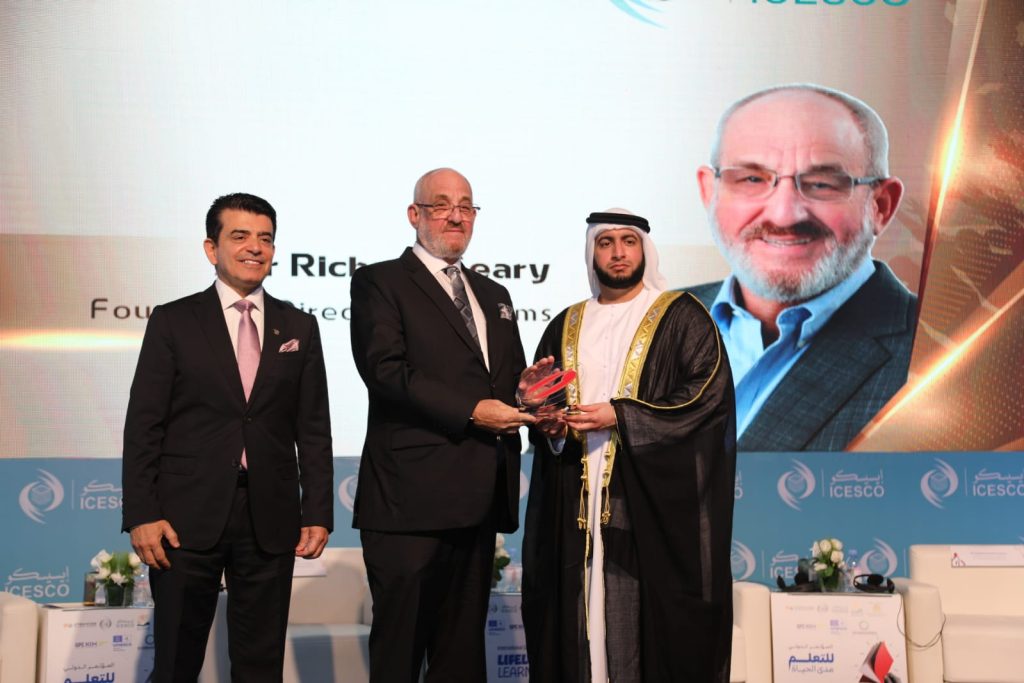 H.H. Prince Mansour bin Saad Al Saud, Assistant Secretary-General of the King Faisal Foundation, received the award on behalf of the Alfaisal University project, Mr. Mustafa Al-Sayed, Secretary-General of the Royal Humanitarian Foundation in the Kingdom of Bahrain, received the award on behalf of the Kingdom's Scientific Complex project, and Mr. Richards Horwitz, Executive Director of the Family Educational Services Foundation (FESF), in the Islamic Republic of Pakistan, for the "Deaf Reach Schools" project.
It is worth noting that the third edition of the award garnered 37 entries representing 18 countries worldwide, and it is aimed at encouraging outstanding and sustainable educational initiatives and recognizing individuals and institutions leading charitable and voluntary efforts in the field of education.