ICESCO Deputy Director-General participates in a symposium at Rabat Local Religious Council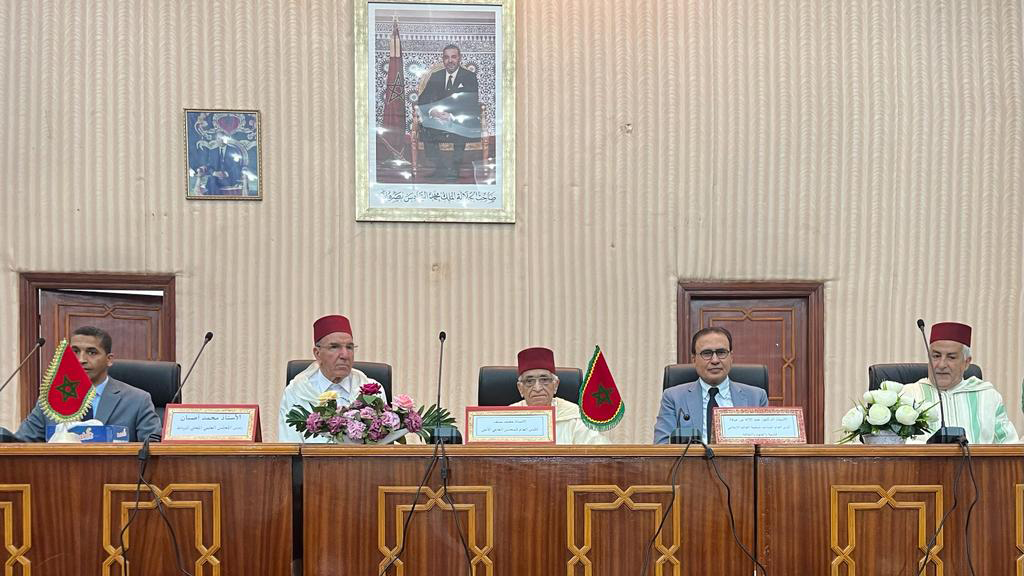 8 June 2023
Dr. Abdelilah Benarafa, Deputy Director-General of the Islamic World Educational, Scientific and Cultural Organization (ICESCO), participated in a symposium to pay homage to the late reciter Sheikh Abdelhamid Ahsayn and Sheikh Omar Al-Rish, held on Wednesday (June 7, 2023), at the headquarters of Rabat Religious Council, within the framework of the symposia organized by the Council in honor of the figures of Rabat.
Dr. Benarafa delivered an address during the opening session, in which he highlighted the academic achievements and status of Sheikh Abdelhamid Ahsayn and Sheikh Omar Al-Rish in Morocco during the reign of His Majesty King Hassan II, may Allah have mercy on him, who founded Dar Al-Qur'an and Dar Al-Hadith Al-Hasaniya, and placed at their head the best scholars and sheikhs of Morocco.
The symposium saw the participation of Dr. Mohammed Yessef, Secretary-General of the Supreme Religious Council of the Kingdom of Morocco, and Mr. Mohamed Asban, President of Rabat Religious Council, along with a group of scholars, imams and researchers. The symposium saw also the inauguration of an exhibition of Quranic verses wool paintings.