ICESCO Director-General Visits Sultan Qaboos Higher Center for Culture and Science and the Oman National Museum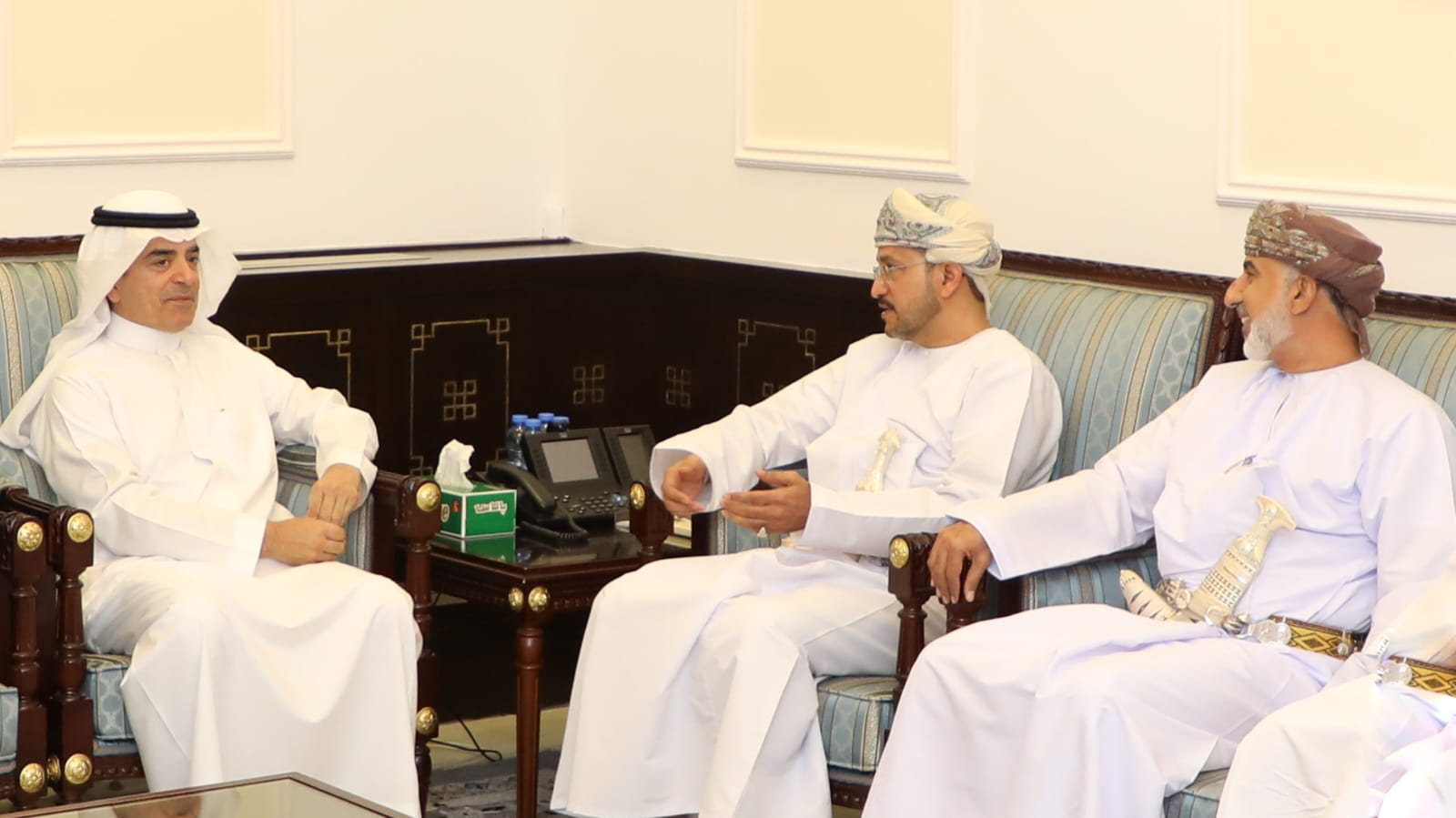 22 May 2023
Dr. Salim M. AlMalik, Director-General (DG) of the Islamic World Educational, Scientific and Cultural Organization (ICESCO), visited the Sultan Qaboos Higher Center for Culture and Science (SQHCCS) in the Omani capital Muscat, where he was received by Mr. Daoud Al-Kayoumi, the Center's Assistant Secretary-General to discuss cooperation prospects between ICESCO and the Center in the fields of thought, culture, Arabic teaching for non-Arabic speakers and civilizational dialogue.
During the meeting, which took place on Sunday, May 21, 2023, in the presence of several officials and consultants at the Center, Dr. AlMalik reviewed ICESCO's vision and strategic objectives as well as its key programs, projects, activities and priority areas that correspond with SQHCCS fields of competence, mainly teaching Arabic to non-Arabic speakers, noting the establishment of ICESCO Center of Arabic for Non-Arabic Speakers, Mishkat Al-Arabiya platform and the Organization's program for professional development and continuing educational training.
For his part, SQHCCS Assistant Secretary-General reviewed the history of the Center, the stages of its development, and the most important affiliated institutions, including the Sultan Qaboos Institute for Teaching Arabic to Non-Arabic Speakers and the Oman Center for Traditional Music. He also reviewed the fields of competence of the Sultan Qaboos Award for Culture, Arts and Literature, stressing the Center's eagerness to build fruitful cooperation with ICESCO.
During the meeting, the parties agreed to launch cooperation between ICESCO and SQHCCS, mainly ICESCO's organization of two training sessions to teach Arabic to non-Arabic speakers annually through the support of the Center, and the continuation of coordination for further cooperation, especially in the introduction of the Sultan Qaboos Award for Culture, Arts and Literature.
The meeting also brought together Ms. Amna Al Baloushi, Secretary General of the Omani National Commission, Ambassador Khalid Fathalrahman, Head of ICESCO's Center for Civilizational Dialogue, and Dr. Salim Al Habsi, Programs Manager at the General Secretariat of National Commissions and Conferences.
On the other hand, ICESCO DG and his accompanying delegation visited the Oman National Museum, which is teeming with ancient collections that document the Sultanate's ancient and modern civilizational history. The delegation was briefed on the various halls of the Museum that represent the importance of Civilizational Communication that the Omanis have done throughout history, their maritime and commercial superiority, and their exploitation of Oman's strategic location to communicate with other civilizations.