ICESCO takes part in an expert meeting to discuss the establishment of the OIC Platform for Heritage Protection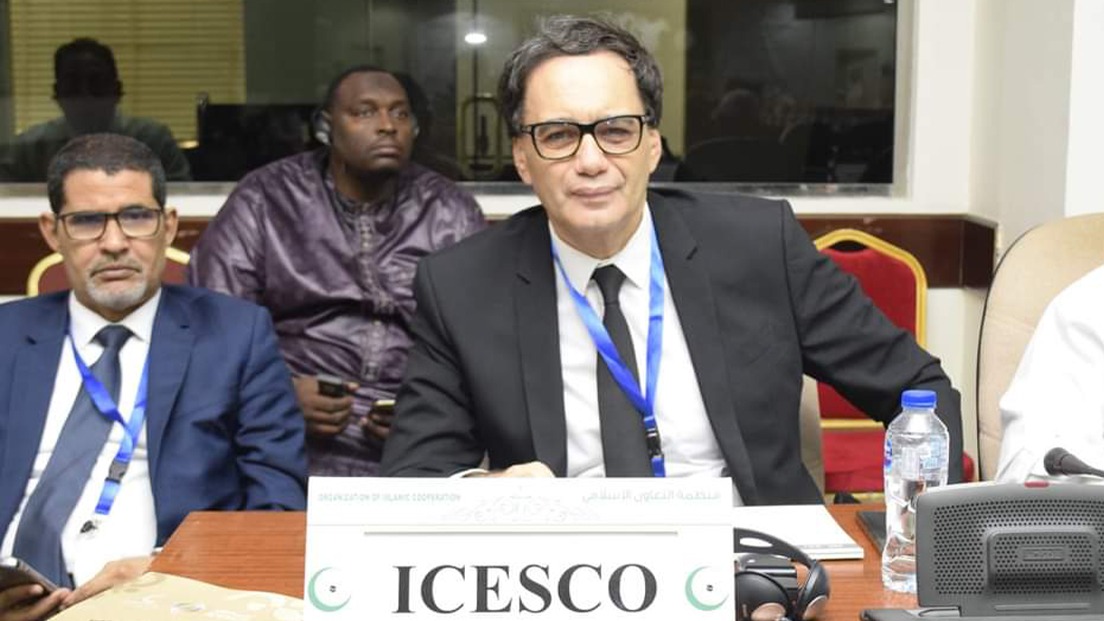 18 May 2023
The Culture and Communication Sector of the Islamic World Educational, Scientific and Cultural Organization (ICESCO) participated in the meeting of the Open-ended Intergovernmental Group of Experts to discuss the possible establishment of the Organization of Islamic Cooperation (OIC) Platform for the Protection and Preservation of Cultural Heritage in the Islamic World. This two-day meeting kicked off on Tuesday 16 May 2023, at the headquarters of the General Secretariat of the OIC, in Jeddah, Kingdom of Saudi Arabia.
The Sector of Culture and Communication was represented at this meeting by Dr. Mohamed Zinelabidine, Director of the Sector, and Dr. Nami Salihi, Supervisor of the Islamic World Heritage Centre. The meeting also brought together the delegations representing some OIC Member States and subsidiary centers.
During the meeting, ICESCO delegation made a presentation supported by data and figures on the efforts of ICESCO Centre for Heritage in the Islamic World in its various fields, including inventorying, restoration and enhancement, field training and the establishment of a portal and an observatory, in addition to the establishment of the Islamic World Heritage Committee, which has inscribed so far more than 430 historical sites and cultural items on ICESCO Islamic World Heritage List.
In this connection, ICESCO delegation reaffirmed that the Islamic World Heritage Centre aims at serving as a mechanism to meet all the relevant needs of Member States, stressing that the Centre is willing to host the OIC platform and provide it with a database containing the various forms of tangible and intangible heritage in the Islamic world.
The participating experts agreed to take concerted efforts to develop the said platform, ensure its effectiveness and avoid any overlapping.