ICESCO holds in Bangladesh workshop on education for global citizenship and sustainable development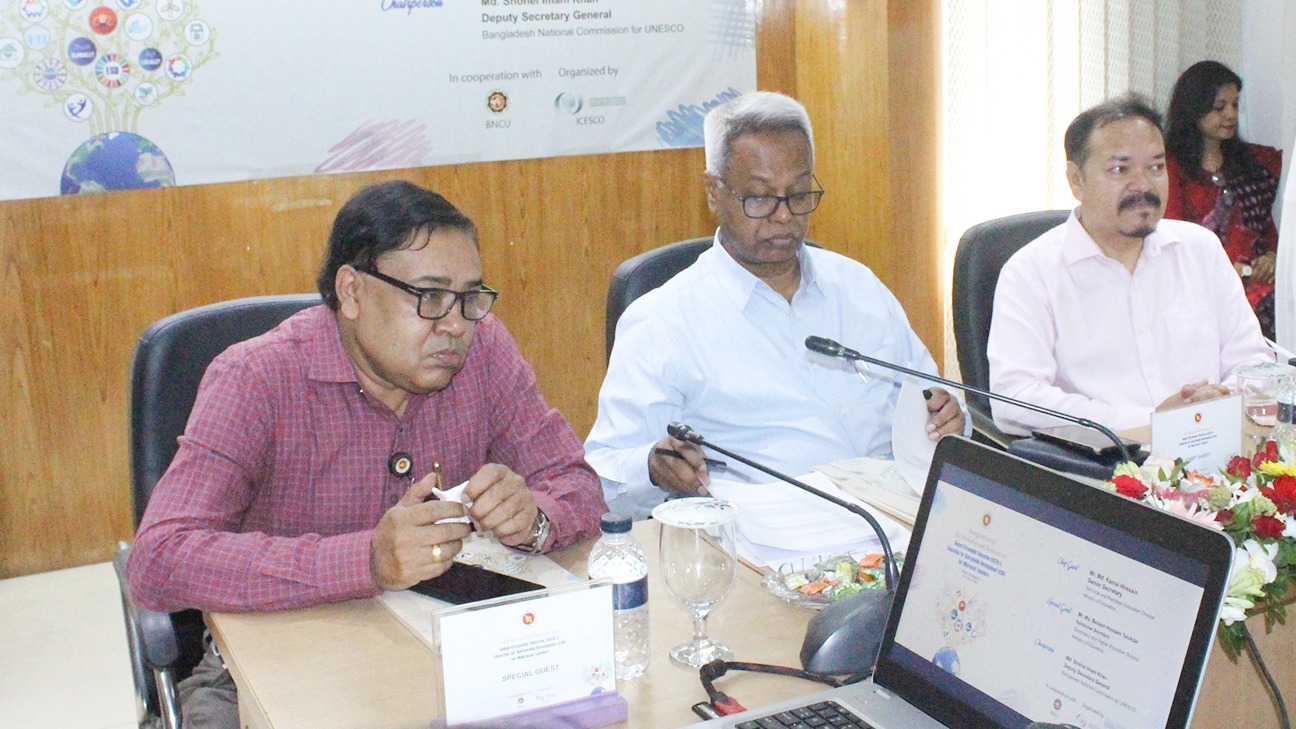 17 May 2023
The Education Sector of the Islamic World Educational, Scientific and Cultural Organization (ICESCO) is holding in Dhaka, capital of the People's Republic of Bangladesh, a workshop on education for global citizenship and sustainable development, in cooperation with the National Commission for UNESCO and the Ministry of Education in Bangladesh. The event is aimed at equipping 100 teachers from religious schools in the capital with fundamental knowledge pertaining to the workshop's thematic focus and introducing them to innovative educational and cultural approaches.
The opening of the three-day workshop, held on Tuesday, 16 May 2023, witnessed the notable attendance of distinguished officials, experts and stakeholders in the field of education. The event highlighted the importance of integrating principles of tolerance into the daily lives of individuals and societies, exemplifying this through the teachings of Islam and the remarkable life of the Prophet Muhammad (PBUH) which abound in ethical values and virtues.
The attendees lauded ICESCO's commendable endeavors to advance educational systems, bolster expertise, refine teachers' competencies and promote the integration of information technology in education. They also underscored the need to cultivate an understanding of the foundations and concepts of education for global citizenship and sustainable development among students, and encourage them to apply these principles in their daily lives to ultimately foster a prosperous world and achieve peaceful coexistence among societies.