ICESCO holds a training session for Arabic-Islamic education staff in Guinea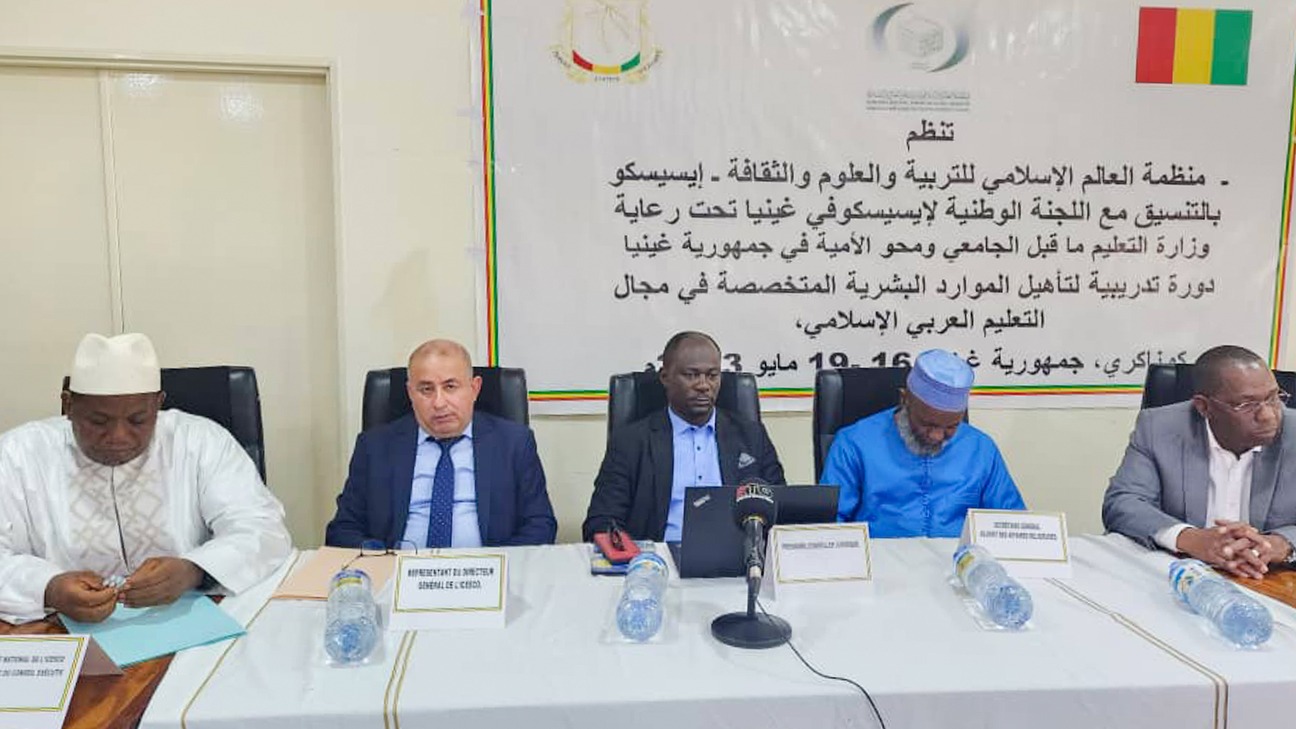 16 May 2023
The Education Sector of the Islamic World Educational, Scientific and Cultural Organization (ICESCO) holds a training session for Arabic-Islamic education staff in Conakry, Republic of Guinea, in cooperation with the Guinean National Commission for ICESCO, for the benefit of a number of counselors and inspectors.
The session, which kicked off on Tuesday (May 16, 2023) and lasts for four days, aims to rehabilitate Arabic-Islamic education staff, including teachers, counselors, and administrators, provide them with the necessary skills, address the obstacles to the development of Arabic-Islamic education, and modernizing teaching methods in relevant institutions as well as strengthening its role in education on peace, coexistence and social cohesion, and devising a unified vision on the mechanisms of investment in information and communication technology.
During the opening session, Mr. Ibrahim Bah, Assistant Secretary-General for Religious Affairs, Mr. Ibrahim Sanusi, Representative of the Minister of Pre-University Education and Literacy, Mr. Malik Bah, Director of the Institute of Curricula and Pedagogical Activities in Guinea, and Mr. Mohamed Ali Sow, National Correspondent of ICESCO in Guinea, member of the Organization's Executive Council, commended the roles that ICESCO fulfills in its Member States to advance and develop educational systems, including the Republic of Guinea.
In his statement, Dr. Youssef Abou Dakka, Programs Manager at ICESCO Education Sector, stressed the importance of the workshop, hoping that it would achieve its goals of promoting the roles of Arabic and Islamic educational institutions in raising awareness and strengthening their roles in education on peace, coexistence and social cohesion, and serving as a means of cultural and civilizational outreach.