ICESCO participates in a workshop on economic modeling in the Arab countries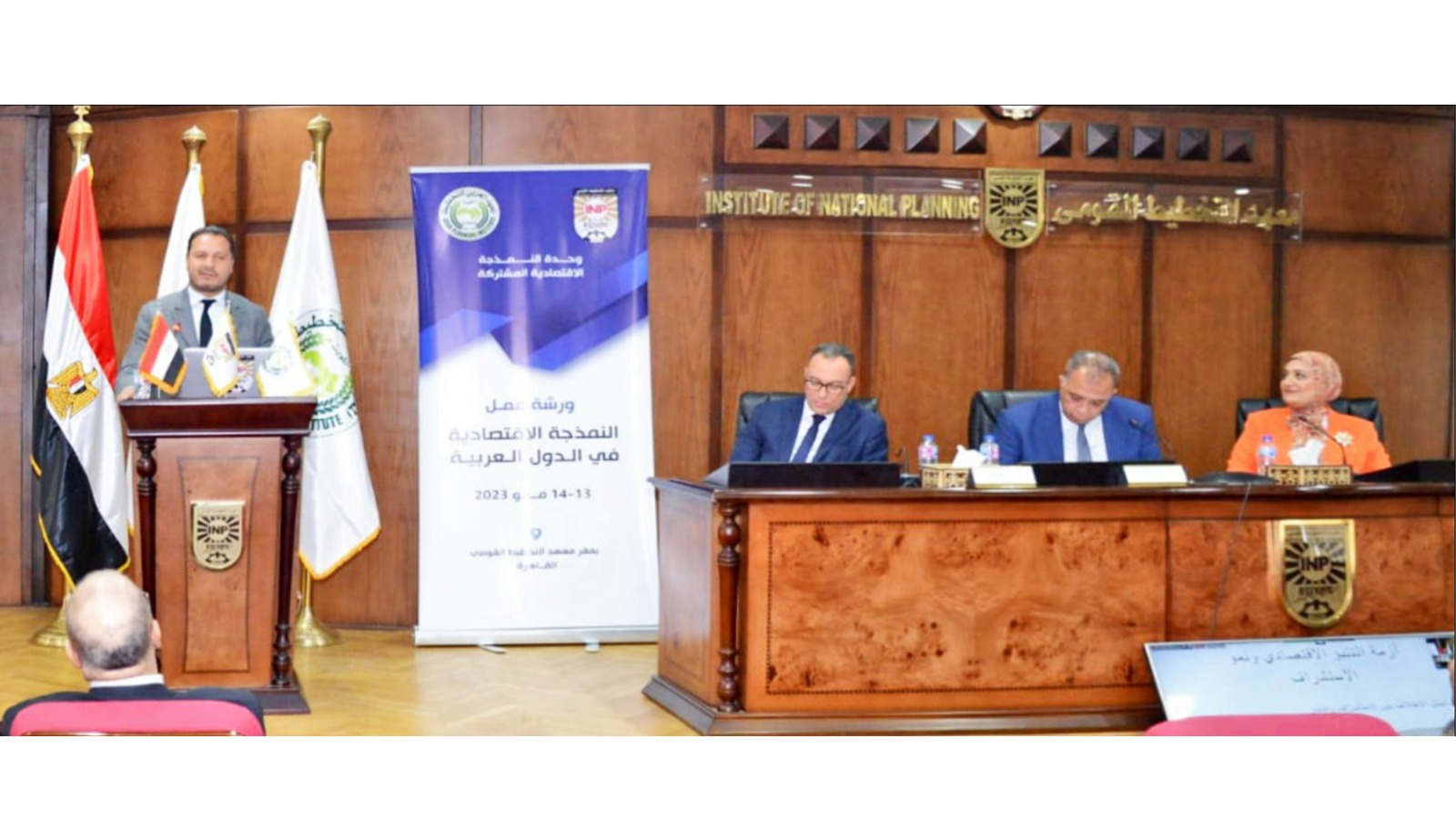 15 May 2023
The Center of Strategic Foresight of the Islamic World Educational, Scientific and Cultural Organization (ICESCO) participated in a workshop on economic modeling in the Arab countries, held by the Institute of National Planning, headquartered in Cairo, in cooperation with the Arab Planning Institute, with the participation of experts, academics and specialists from various fields, to exchange experiences and knowledge in the field of economic modeling, foresight issues, decision-making and long-term development strategies in the Arab countries.
The two-day workshop, which concluded its proceedings on Sunday (May 14, 2023), aimed to provide an intellectual and knowledge platform to discuss development plans and strategies in several fields, particularly economics, public policy, social sciences and development studies. In his intervention, Dr. Kais Hammami, Director of ICESCO Center of Strategic Foresight, highlighted the relationship between the areas of economic modeling and foresight, long-term development strategies and the challenges associated with foresight, which hinder the resilience of societies in crisis.
The representative of ICESCO reviewed the ability of societies today to anticipate, adapt and develop flexible mechanisms for collective success, pointing to the potential offered by strategic foresight in the field of economic modeling to enhance the resilience of societies, achieve sustainable growth, and guide Muslim countries to take effective economic decisions and develop adequate policies in the future.