ICESCO Holds Training Session on Strategic Foresight for its Young Professionals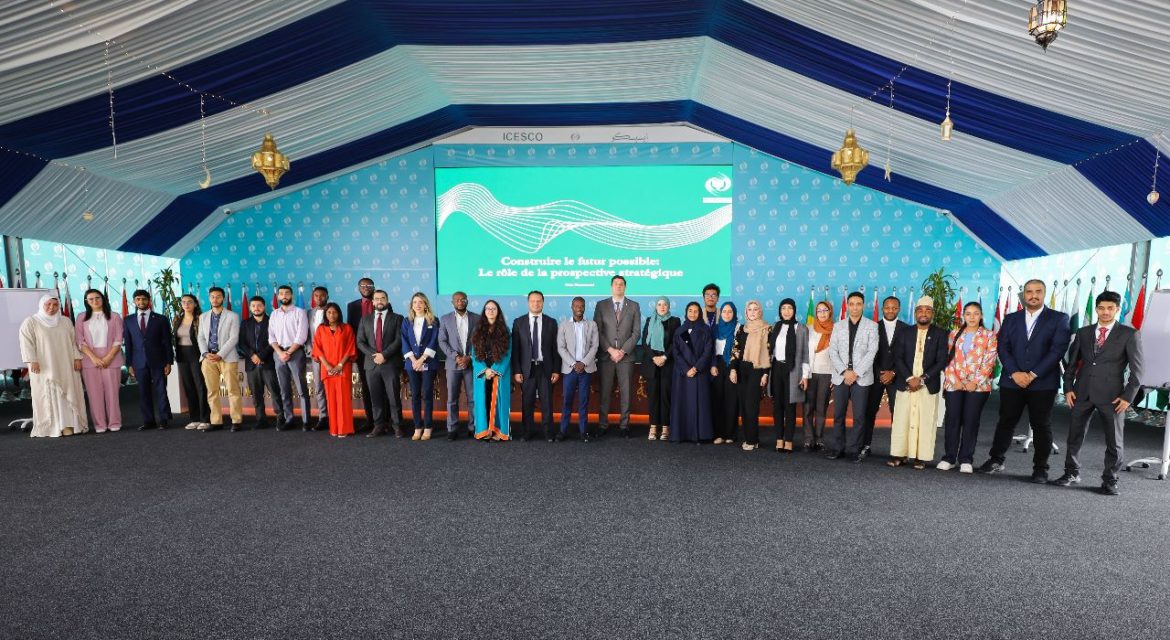 20 April 2023
The Islamic World Educational, Scientific and Cultural Organization (ICESCO) held a training session on strategic foresight in the service of decision-making for the benefit of several young professionals who are receiving training in the Organization's departments, sectors and centers.
The ICESCO Center for Strategic Foresight and the Department of Legal Affairs and International Standards and the Departments of Administrative Affairs cooperated in organizing the session, which concluded its activities on Wednesday, April 19, 2023. During the opening of its activities, Mr. Mohamed Hedi Shili, Head of the Department of Legal Affairs and International Standards, and Mrs. Jehan Charfi, Head of the Human Resources Department, highlighted the importance of the training session in contributing to building the capabilities of young people and providing them with new professional knowledge and skills to keep pace with the technological development that the world is witnessing.
During the session, Dr. Kais Hammami, Director of ICESCO Center of Strategic Foresight reviewed the stages of development and the methods and techniques employed in the field of strategic foresight, as well as the concepts related to strategic planning, noting the importance of promoting a culture of foresight in ensuring a better future.
The four-day training session included workshops to allow participants who were divided into groups to put into practice what they have learned during the theoretical part of the session, mainly the identification of the key factors of change and the mechanisms that can be relied upon in foresight.