ICESCO delegation and Gabonese officials discuss implementation plans for joint programs and projects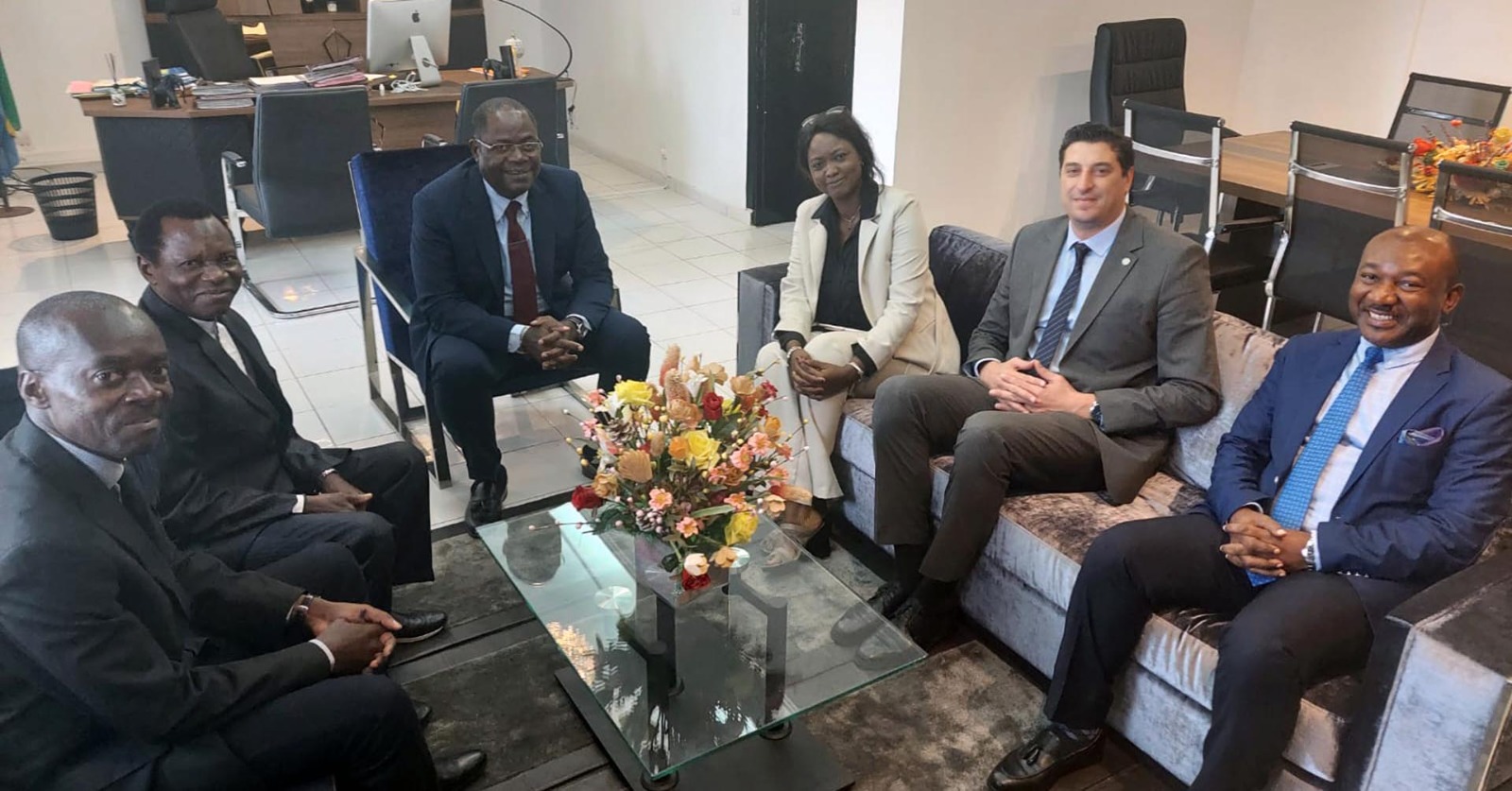 31 March 2023
A delegation from the Islamic World Educational, Scientific and Cultural Organization (ICESCO), held a series of meetings in the Gabonese capital, Libreville, with a group of officials in several ministries and institutions, namely Dr. Patrick Mouguiama-Daouda, Minister of Higher Education, Scientific Research, Technology Transfer and National Education, Chair of the Gabonese National Commission, and together they reviewed the latest developments in the partnership between ICESCO and Gabon and discussed the implementation plans for joint programs and projects for the period from 2023 to 2027.
During their visit to Libreville on March 27-30, 2023, at the invitation of the Ministry of Higher Education and Scientific Research and the Gabonese National Commission for Education, Science and Culture, the ICESCO delegation, which comprised of Mrs. Ramata Almamy Mbaye, Head of the Human and Social Sciences Sector, and Mr. Mohamed Hedi Shili, Director of the Legal Affairs and International Standards Department, discussed the mechanisms for implementing the bilateral action plan stipulated in the partnership agreement signed between ICESCO and Gabon, along with the arrangements for launching the ICESCO Chair "Girls, Women and Society" at Omar Bongo University.
The ICESCO/Gabon 2013-2017 Action Plan is aimed at implementing a set of programs and projects in the areas of culture, education, science, technology and the Arabic language, while prioritizing the development of human capital, particularly by building the capacities of women and youth, supporting women's issues, promoting peace and dialogue, valorizing tangible and intangible cultural heritage, integrating technology into educational systems and training teachers of Arabic to non-Arabic speakers in Gabon.