ICESCO and Quaid-i-Azam University in Pakistan explore avenues for enhancing cooperation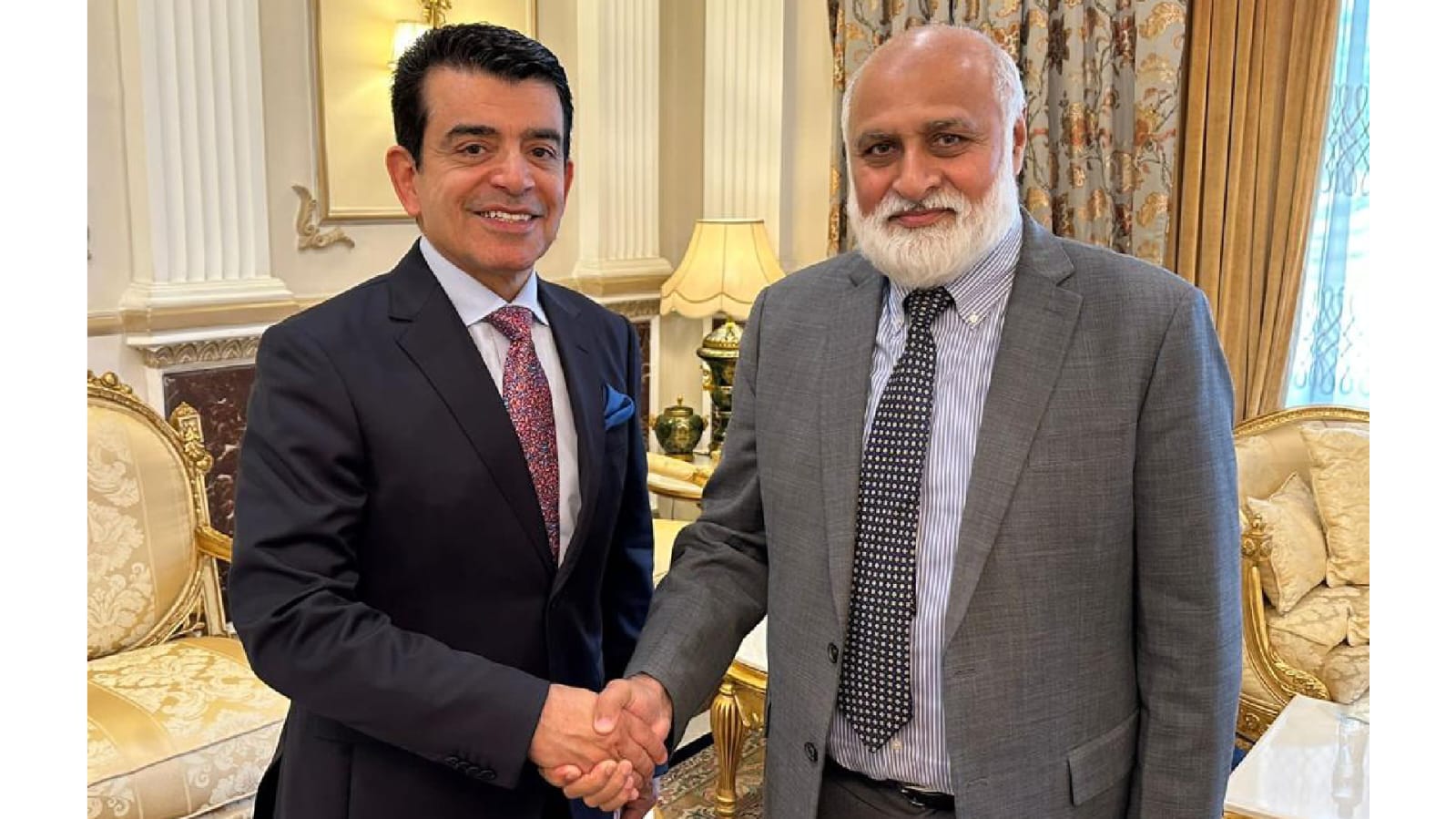 23 March 2023
Dr. Salim M. AlMalik, Director General (DG) of the Islamic World Educational, Scientific and Cultural Organization (ICESCO), and Dr. Niaz Ahmad Akhtar, Vice-Chancellor of Quaid-i-Azam University in the Islamic Republic of Pakistan, held a meeting to explore avenues for enhancing cooperation between the Organization and the University in advancing scientific research, providing training to the Islamic world's youth and offering scholarships to deserving students.
During the meeting, held on Wednesday, 22 March 2023, in the Pakistani capital, Islamabad, Dr. AlMalik noted that the ICESCO Scientific Chair, whose establishment agreement was recently signed at Quaid-i-Azam University, will contribute to the promotion of scientific research and the importance of foresight, as well as the modernization of smart factories by utilizing machine science and advanced computing techniques. He added that the Chair will also play a crucial role in enhancing the capabilities of specialists in data analysis, big data, and the Internet of Things (IoT).
For his part, Dr. Akhtar praised ICESCO's roles in the field of education and scientific research, expressing the University's willingness to enable young people from Islamic countries to study at the University by offering them scholarships.
The two parties agreed on holding joint training sessions at the University in the areas of space science, technology, leadership, and big data analysis to equip the Islamic world's youth with the necessary knowledge and skills to devise effective solutions to various challenges and keep up with the ever-evolving requirements of future jobs.