Delegation of Supreme Court Presidents from Europe and Africa visits Exhibition of Prophet's Seerah at ICESCO headquarters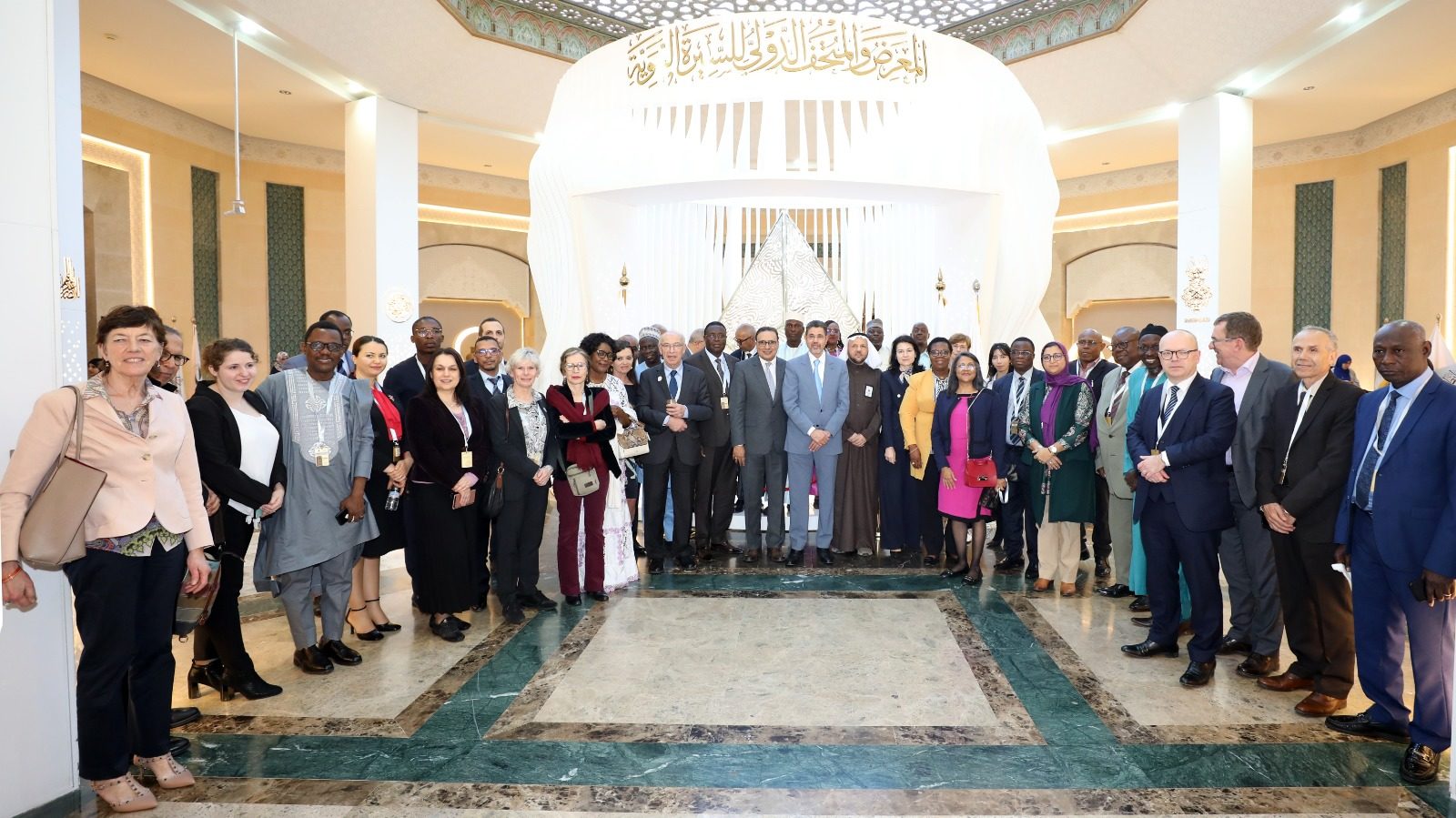 18 March 2023
A distinguished delegation of Supreme Court Presidents from Europe and Africa, university professors and experts visited, on March 17, 2023, the International Exhibition and Museum of the Prophet's Seerah and Islamic Civilization, currently held at the headquarters of the Islamic World Educational, Scientific and Cultural Organization (ICESCO) in Rabat.
The delegation comprised of 38 personalities from 23 countries who had participated in the International Seminar on the History of Supreme Courts, held on March 16-17, 2023, by Morocco's Court of Cassation, in partnership with the Association of Supreme Courts of Cassation of French-speaking Countries (AHJUCAF).
These included Dr. M'hammed Abdenabaoui, First President of the Court of Cassation, Deputy President of the Supreme Council of Judiciary Power (CSPJ) in the Kingdom of Morocco, Dr. Victor Adossou, President of the Supreme Court of the Republic of Benin, AHJUCAF President, and Ms. Moutngui Esther Ekoue, President of the Organization for the Harmonization of Business Law in Africa (OHADA).
The delegation was received by Dr. Abdelilah Benarafa, Deputy Director-General of ICESCO, who highlighted that the exhibition, which is the first to be held outside the Kingdom of Saudi Arabia, is the fruit of the strategic partnership between the Organization, the Muslim World League (MWL), and Morocco's Mohammadia League of Scholars.
During their visit, the delegation toured the exhibition and museum and received detailed explanations of the content of the different pavilions and sections.