ICESCO and Qatar University explore means for promoting projects of Chair for Alliance of Civilizations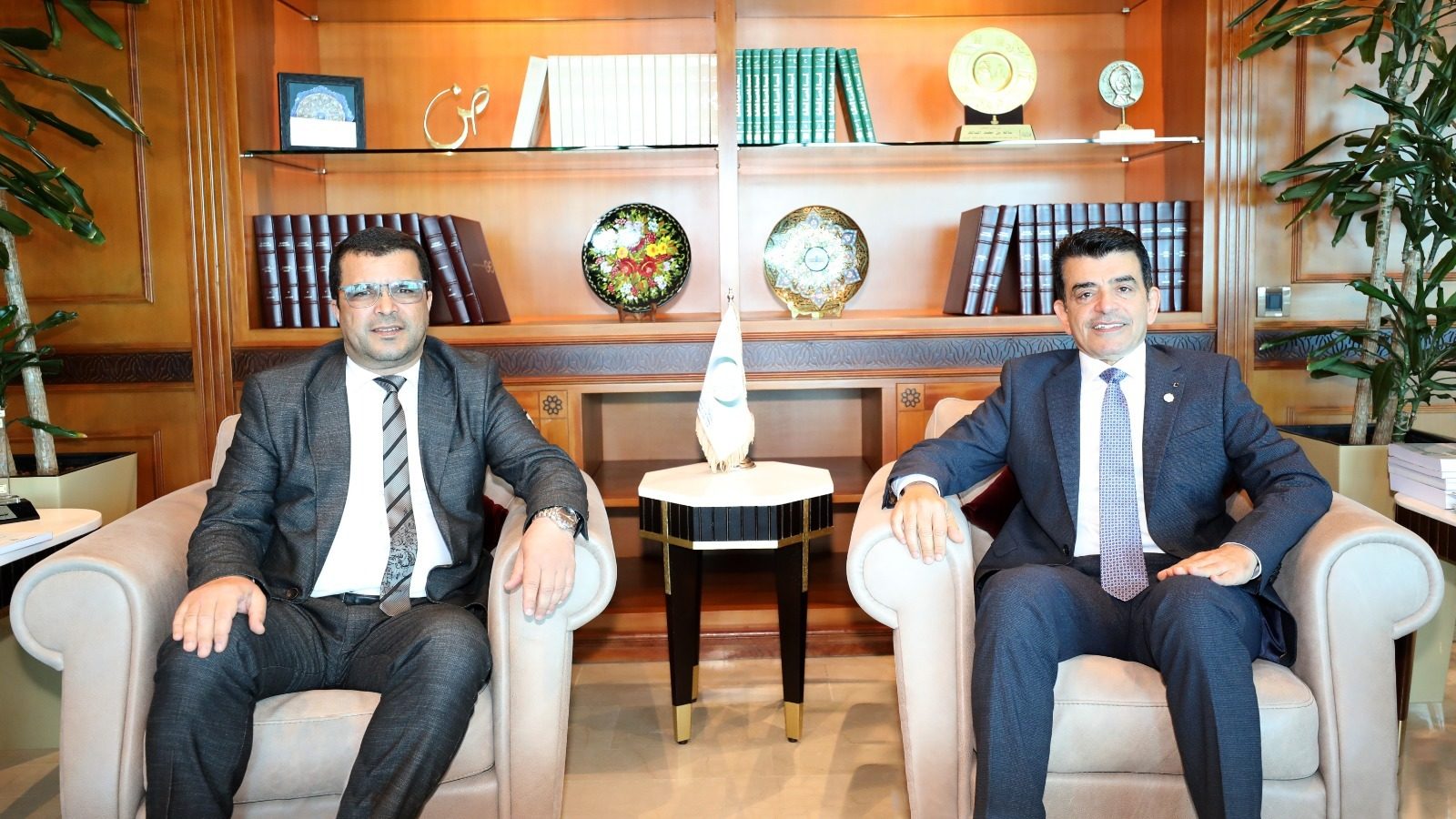 16 March 2023
Dr. Salim M. AlMalik, Director-General (DG) of the Islamic World Educational, Scientific and Cultural Organization (ICESCO), received Dr. Ezz El Din Maamish, Director of the ICESCO Chair for Civilizational Dialogue and faculty member at the Qatar University, and together explored means for promoting the Chair's projects by supporting researchers and publishing their work and encouraging student exchange programs.
During the meeting, which was held on March 15, 2023, at ICESCO Headquarters in Rabat, Dr. AlMalik commended the Chair's role in promoting scientific research on tolerance and peace-building and anchoring the values of coexistence and civilizational dialogue, praising its valuable achievements and publications.
ICESCO DG underlined the importance of cooperation between the Organization and universities, particularly through the establishment of scientific chairs to exchange expertise and benefit from the creativity and innovations of university institutions, expressing his keenness to sustain the effective cooperation between ICESCO and Qatar University.
Dr. Maamish provided an overview of a report on the Chair's major achievements and research studies, namely the Encyclopedia of Occidentalism, which is the first encyclopedia in the Islamic world that is dedicated to Western studies. It is worth noting that four volumes have been published thus far and that the encyclopedia's fifth, sixth and seventh volumes, along with its foundational book should be published during the year.
At the close of the meeting, Dr. Maamish, on behalf of Dr. Hassan Rashid Al-Derham, President of Qatar University, presented Dr. AlMalik with a shield and a certificate of appreciation for his unwavering support to the ICESCO Chair for Civilizational Dialogue at the University.