ICESCO holds regional symposium in Mali on medicinal and cultural value of camel products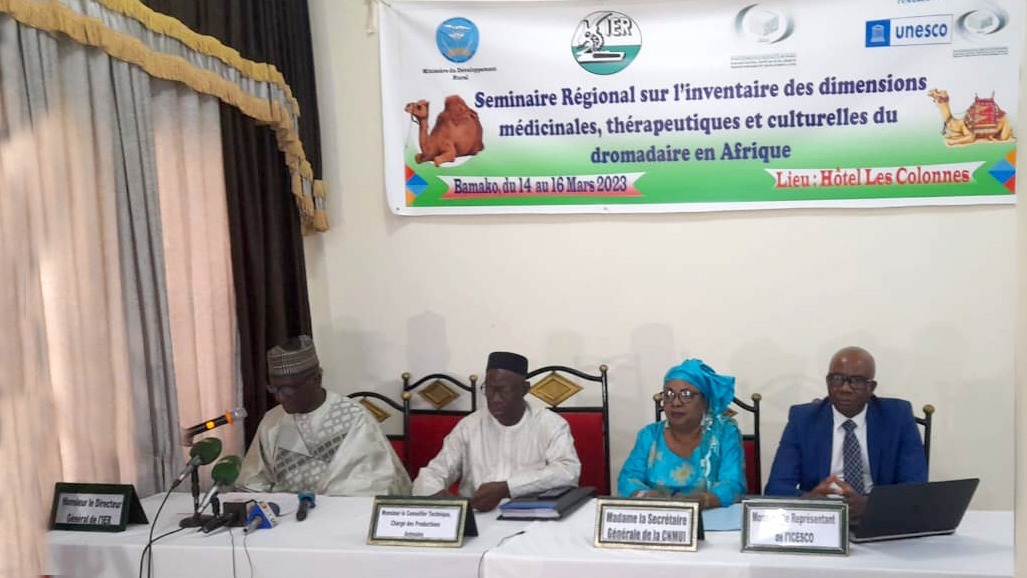 15 March 2023
The Islamic World Educational, Scientific and Cultural Organization (ICESCO), in partnership with Mali's Institute of Rural Economy (IER), the Malian National Commission for UNESCO and ICESCO, is holding a regional symposium on the medicinal, therapeutic and cultural value of Arab camel products in the African continent. The event is aimed at enhancing the breeding skills of camel breeders and subject matter experts in Mali.
Dr. Ismaila Diallo, Expert at ICESCO's Science and Technology Sector represented the Organization at the three-day symposium which kicked off on Tuesday, 14 March 2023, in Bamako. During his intervention at the event, Dr. Diallo highlighted ICESCO's commitment to supporting the natural resource management efforts of its Member States. He noted that camels are crucial to achieving food security, particularly in rural areas which are deteriorating due to climate change.
The ICESCO representative emphasized that young people and women are the productive human capital that should be trained in camel breeding through workshops and training sessions on agriculture and modern technologies.