ICESCO DG Receives First Batch of Trainees from Misk Foundation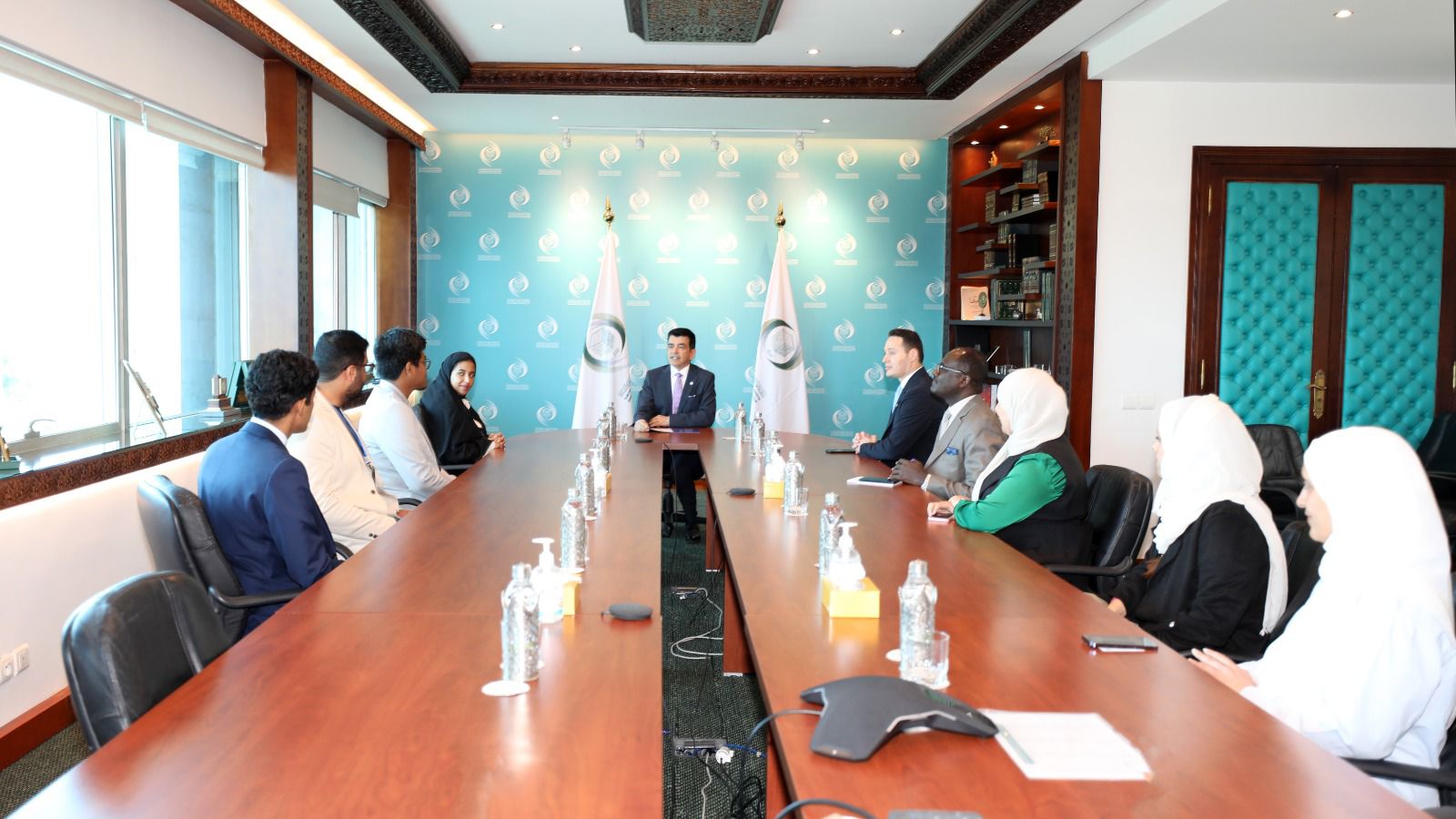 15 March 2023
Dr. Salim M. AlMalik, Director General (DG) of the Islamic World Educational, Scientific and Cultural Organization (ICESCO), received at the Organization's headquarters in Rabat a number of young people from the Mohammed bin Salman Foundation "Misk" in the Kingdom of Saudi Arabia, who are receiving vocational training in ICESCO Departments, Sectors and Centers, as part of cooperation and partnership between the Organization and the Foundation, in coordination with the Saudi National Commission for Education, Culture and Science.
During the meeting, on Tuesday, March 14, 2023, Dr. AlMalik welcomed the trainees, highlighting that the Organization seeks, as part of its vision and action strategy, to contribute to youths' capacity building through providing new professional skills in keeping pace with the technological development and opportunities for young talents from countries of the Islamic world to spend training in ICESCO.
ICESCO DG gave several tips to the young trainees to be successful in their practical lives, including the necessity of taking work seriously and presenting innovative ideas and proposals, expressing his conviction that they will represent an added value to the Organization.
Dr. Abdelilah Benarafa, ICESCO Deputy Director-General, and several Organization's Heads of Sectors, Departments and Centers, received the trainees and the representative of the Saudi National Commission and provided explanations about the Organization's action fields, programmes and projects to promote education, culture and science in its Member States.
The training programme, in which five trainees from the Misk Foundation participate, aims to provide the participants with new experiences and knowledge that contribute to developing their skills, knowledge and professional capabilities, and train them for leadership. The participants will receive intensive training for 10 weeks in the fields of education, science, culture and communication, through working in ICESCO's various Sectors, Departments and Centers to get acquainted closely with the Organization's activities, programmes and initiatives in its Member States.