ICESCO and Mohammed bin Rashid Knowledge Foundation sign cooperation agreement to promote Muslim countries' participation in the Knowledge Index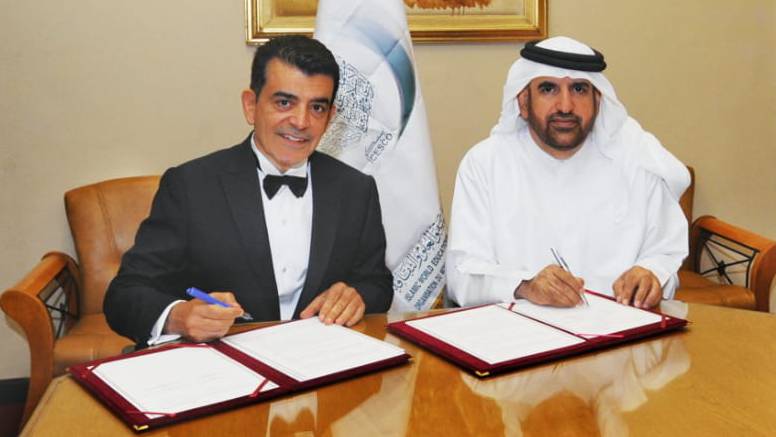 12 March 2023
The Islamic World Educational, Scientific and Cultural Organization (ICESCO) and the Mohammed bin Rashid Al Maktoum Knowledge Foundation signed a joint cooperation agreement aimed at benefiting from the expertise and capacities of both parties in service of the Member States to improve their performance in the Knowledge Index.
The agreement was signed on Saturday, March 11, 2023, in Cairo, by Dr. Salim M. AlMalik, ICESCO Director-General, and Dr. Jamal bin Huwaireb, Executive Director of the Foundation, in the presence of Dr. Hani Turki, Director of the UNDP Knowledge Project, in addition to several ICESCO's heads of departments, and officials from the Foundation.
Following the signing ceremony, Dr. AlMalik and Dr. Bin Huwaireb welcomed this agreement, stressing its significance in consolidating cooperation between the two parties over the upcoming period.
The agreement provides for the organization of annual consultative meetings to make proposals for improving the performance of Member States in the Knowledge Index, and develop action plans based on the first consultative meeting on "Strategic Indicators for Development in the Islamic World: Knowledge Index as a Model," held last December at ICESCO Headquarters. It also aims to set up knowledge-sharing programs, in coordination with leading countries in this field, to share the experiences of other countries with Member States, and create platforms for disseminating knowledge and best practices in learning and capacity building.
The agreement, which covers a five-year period, also includes the co-organization of annual consultative meetings, conferences, symposia and workshops, and the development of strategies to improve the performance of countries in the Islamic world in the Global Knowledge Index