ICESCO participates in award ceremony of Hassan II Manuscripts Prize in Rabat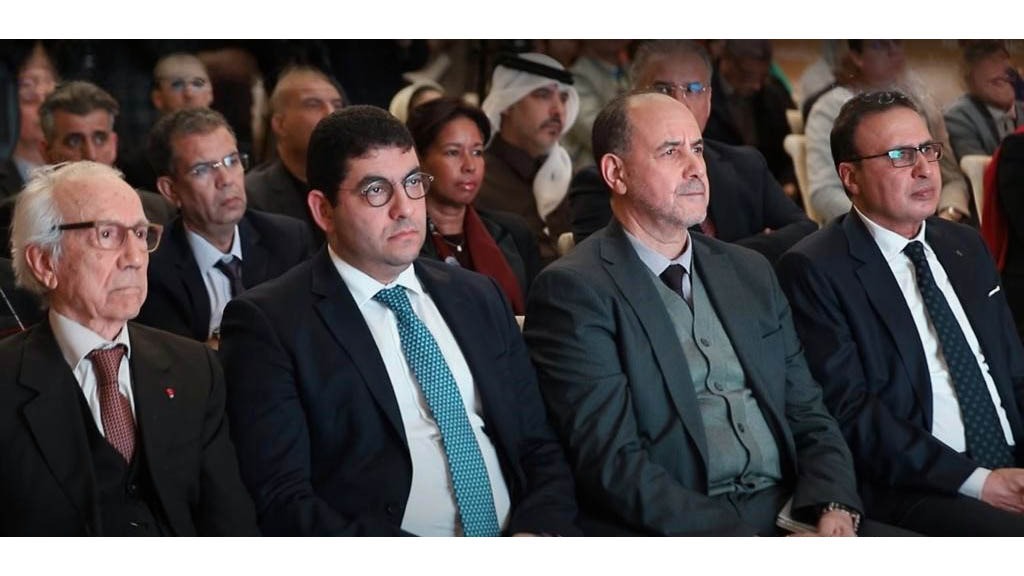 9 March 2023
Dr. Abdelilah Benarafa, Deputy Director-General of the Islamic World Educational, Scientific and Cultural Organization (ICESCO), accompanied by Mr. Najib Ghiati, Cultural Adviser to the ICESCO Director-General, participated in the award ceremony of the 42nd Hassan II Manuscripts Prize, organized by the Moroccan Ministry of Youth, Culture and Communication, to introduce and promote the national cultural heritage of manuscripts.
Mr. Mohammed Mehdi Bensaid, Minister of Youth, Culture and Communication, presided over the award ceremony, held on Tuesday (March 7, 2023), in Rabat, in the presence of Dr. Ahmed Chaouki Binebine, Chairman of the Award Committee, Director of Khizana al-Hasaniyya at the Royal Palace, and Dr. Ahmed Abbadi, Secretary-General of the Mohammadia League of Scholars, Mr. Abdelkarim Bennani, President of Ribat al-Fath Association for Sustainable Development, Dr. Mohamed Salem Cherkaoui, Director of Bayt Mal Al-Quds Agency, Dr. Mohamed Al Farran, Director of the National Library of the Kingdom of Morocco, and other personalities representing several bodies and institutions.
The Prize aims to contribute to the collection of Moroccan manuscript heritage through its digitization and provide the National Library of the Kingdom of Morocco and the Archives of Morocco with copies thereof.