ICESCO and the Gulf Cooperation Council Agree to Build Partnership in Several Fields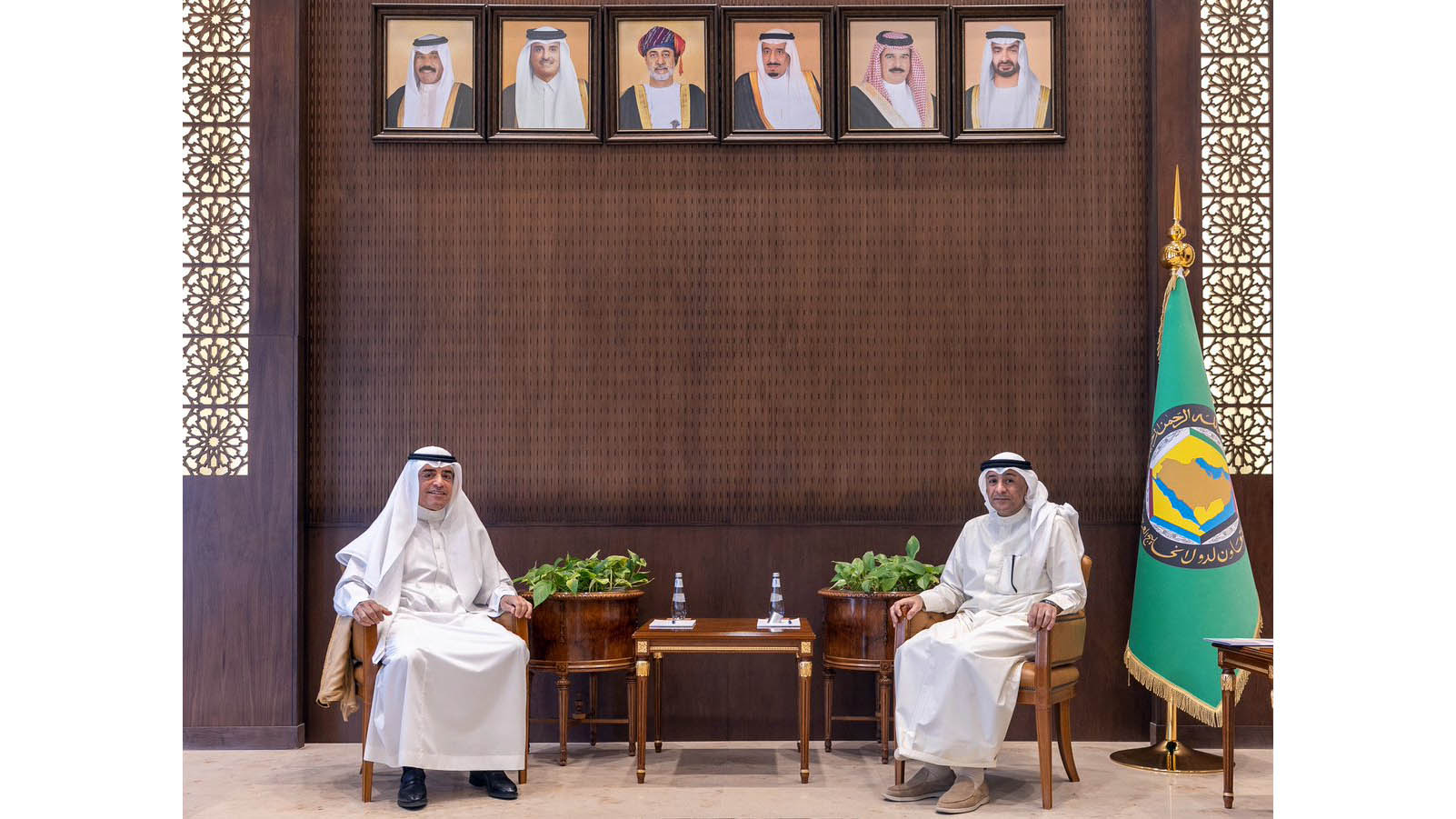 6 March 2023
Dr. Salim M. AlMalik, Director-General of the Islamic World Educational, Scientific and Cultural Organization (ICESCO), met Mr. Jassem Mohamed Albudaiwi, Secretary-General of the Gulf Cooperation Council (GCC), and discussed prospects for signing a partnership agreement to implement joint programs and projects for the benefit of the citizens of the Gulf countries and the Islamic world.
At the outset of the meeting, held on Sunday (March 5, 2023), at the headquarters of the GCC General Secretariat, in Riyadh, Dr. Al-Malik congratulated Mr. Albudaiwi on assuming his new position as the GCC Secretary-General, wishing him every more success in his career.
Moreover, ICESCO Director-General reviewed the mainlines of the Organization's vision, strategic orientations, programs and projects, especially the projects on building the capacities of women and youth, developing their skills to keep up with the professions of tomorrow, promoting innovation and scientific research, capitalizing on modern technology applications to contribute to the development of education, science and culture in Muslim countries, and strengthening the presence of Arabic globally.
He also stressed that ICESCO is keen to build cooperation with the General Secretariat of the Gulf Cooperation Council as the two institutions share many common goals to contribute to achieving sustainable development in their respective Member States.
For his part, Mr. Albudaiwi welcomed the visit of the ICESCO Director-General and his delegation to the headquarters of the GCC General Secretariat, commending the outstanding efforts made by ICESCO to encourage diversity, dialogue and understanding among different peoples to establish peace and security globally, stress the importance of building a strategic partnership between ICESCO and the GCC General Secretariat.
Afterward, the two parties held an expanded meeting, which brought together several senior officials from ICESCO and the Council, and discussed a set of proposed cooperation programs and projects, including support for Gulf women, building the capacities of young people in the Muslim countries. Such programs and projects, as well as their implementation plans, will be included in the agreement to be signed between ICESCO and GCC.
After the meeting, Dr. Al-Malik presented Mr. Albudaiwi with an ICESCO shield in appreciation of his great efforts throughout his career and his support for joint action.