ICESCO takes part in Summit of Non-Aligned Movement Contact Group in Azerbaijan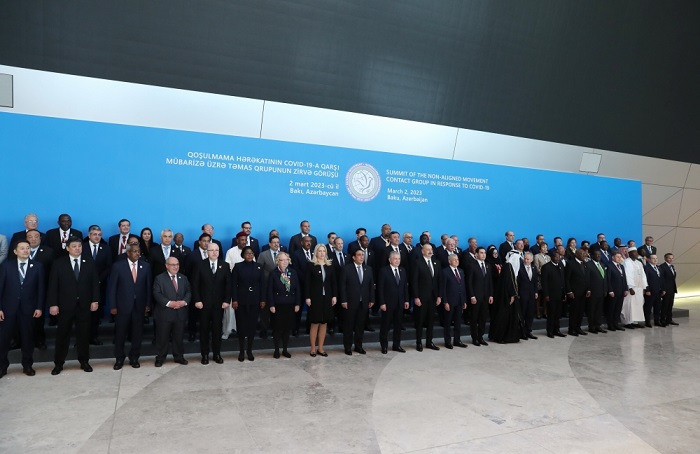 4 March 2023
The Islamic World Educational, Scientific and Cultural Organization (ICESCO) took part in the Meeting of the Non-Aligned Movement Contact Group in response to COVID-19, held in Baku, Republic of Azerbaijan to prepare a plan for global recovery for the post-COVID world.
The Summit, which kicked off on Thursday, March 2, 2023, was marked by the presence of H.E. President Ilham Aliyev, President of the Republic of Azerbaijan, and current President of the Movement. Among the participants were several heads of state and international organizations, ministers, ambassadors and senior officials from 70 countries.
Dr. Sidra Tariq Jamil, Expert at the Center for Civilizational Dialogue, represented ICESCO at the Summit. Dr. Jamil gave an address where she highlighted ICESCO's efforts in the fields of education, culture, civilizational dialogue, science and technology, noting that the Organization's endeavors are in line with the spirit of the Non-Aligned Movement and the post-pandemic global recovery efforts.
She added that the post-COVID world would immensely benefit from cooperation opportunities through dialogue and diplomacy, stressing the significance of civilizational dialogue in achieving peace and harmony, and promoting unity and cultural diversity.
At the close of her address, the ICESCO representative reaffirmed ICESCO's keenness to build cooperation with different Member States' parties in the Non-Aligned Movement, as part of a global solidarity framework that offers prospects for fruitful partnerships in areas of common interest.