ICESCO Holds Training Session in Cairo on Feasibility Studies and Project Management of Restoring Antiquities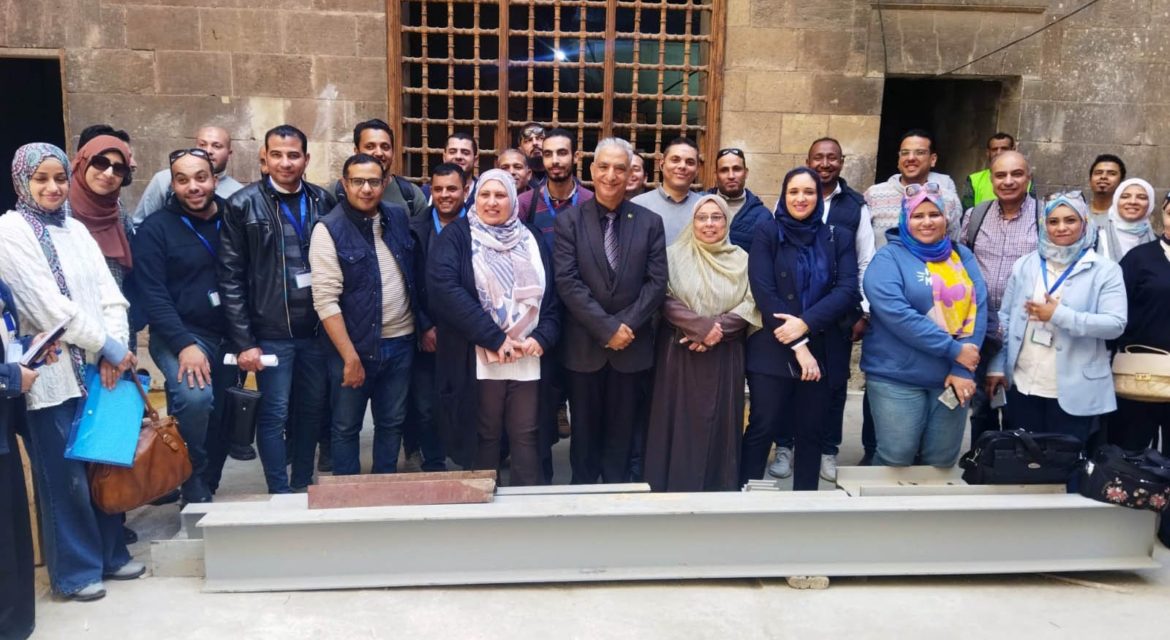 3 March 2023
The Islamic World Educational, Scientific and Cultural Organization (ICESCO) and the Egyptian National Commission for Education, Science and Culture held a training session for the benefit of professionals in project management and feasibility studies of restoring antiquities, as well as restoration specialists at the Egyptian Ministry of Tourism and Antiquities.
The session, which was held in Cairo from February 26 to March 2, 2023, aimed at developing the beneficiaries' skills in the field of strategies for restoration projects, the stages of their preparation following international standards, types of contracting and business standards, methodology for organizing projects and procedures and follow-up of business progress.
During the opening of the session, Dr. Mohamed Samir Hamza, Head of the Cultural Affairs and Missions Sector at the Ministry of Higher Education and Scientific Research, and supervisor of the Egyptian National Commission, explained that investing in heritage has become one of the key lucrative projects in the contemporary economy, adding that heritage is very important in complementing human identity.
For her part, Dr. Suha Bahjat, Advisor to the Minister of Tourism and Antiquities for Training Affairs, indicated that climate changes have greatly affected the antiquities, highlighting the need to invest in building the capacities of professionals in the sector.
Dr. Ahmed Ragab, Dean of the Faculty of Archeology at Cairo University, confirmed that the faculty is keen on transferring its international expertise in the field of antiquities restoration and maintenance and providing training and practical opportunities for professionals in the field.
Ms. Doha Mghabbar, from the ICESCO Center of Strategic Foresight, represented the Organization in the session and highlighted the importance of cultural heritage in the countries of the Islamic world, noting that ICESCO spares no effort in cooperating with its Member States to achieve sustainable development goals and build prosperous societies.
On the sidelines of the session, ICESCO's representative held meetings with the Egyptian Ministry of Tourism and Antiquities, Cairo University, the National Museum of Egyptian Civilization, and the Egyptian Committee of the International Council of Museums, where she explored cooperation prospects in the fields of training and foresight studies.