ICESCO Director-General attends launch of Sharjah Heritage Days 2023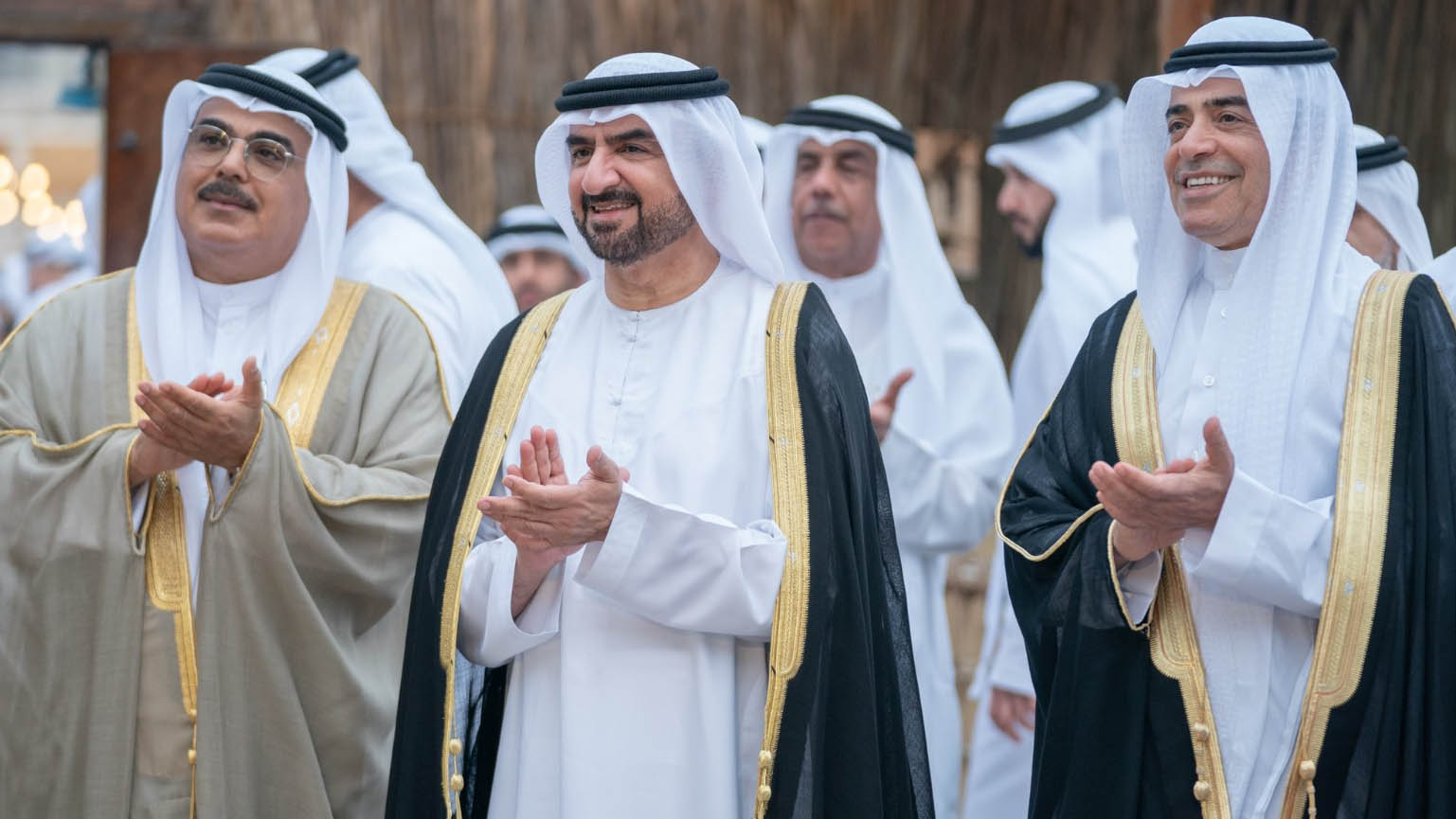 2 March 2023
Various exhibitions, seminars and activities at the Organization's pavilion in Heritage area at "Heart of Sharjah"
Dr. Salim AlMalik, Director-General (DG) of the Islamic World Educational, Scientific and Cultural Organization (ICESCO), attended the launch of the Sharjah Heritage Days (SHD) 2023, which kicked off on Wednesday, 1st March 2023 in the Heritage Area at the "Heart of Sharjah" under the theme 'Heritage and Creativity." The event, which will run until March 21st, 2023, was inaugurated by His Highness Sheikh Abdullah bin Salem Al Qasimi, Deputy Ruler of Sharjah, with the participation of 42 countries and 40 local entities.
The launch featured a tour of the pavilions of several countries and parties taking part in this "extraordinary" edition, as described by Dr. Abdulaziz Al Musallam, President of the Sharjah Institute for Heritage, as it will feature diversified folk performances with traditional costumes, local and international foods and competitions, as well as "Riwaq al-Kutubiyeen" (the booksellers' aisle) for heritage books, and for the first time, the "Harat al-Khabbazin" (the bakers' alley) for visitors to taste different kinds of bread.
The ICESCO pavilion displays a photographic collection themed: "Islamic World Heritage: Distinguished Contributions to Building the Islamic Civilization." It will also host the inauguration of the emblem board of Heritage in the Islamic World and will display multiple heritage-related publications of the Organization.
Visitors to the pavilion will be able to watch videos created by the Organization on the Islamic World Heritage Portal and other major cultural initiatives, including training sessions on protecting and restoring heritage in the Islamic world.
The Organization's pavilion will host various seminars and meetings which will bring together experts and specialists to reflect upon issues relating to the protection, safeguarding and valorization of the Islamic world's heritage and its role in promoting human and civilizational values. It will also hold a coloring contest where children will color drawings of the most prominent historical sites.