Delegation from Academy of Kingdom of Morocco Visits Prophet's Seerah Exhibition at ICESCO Headquarters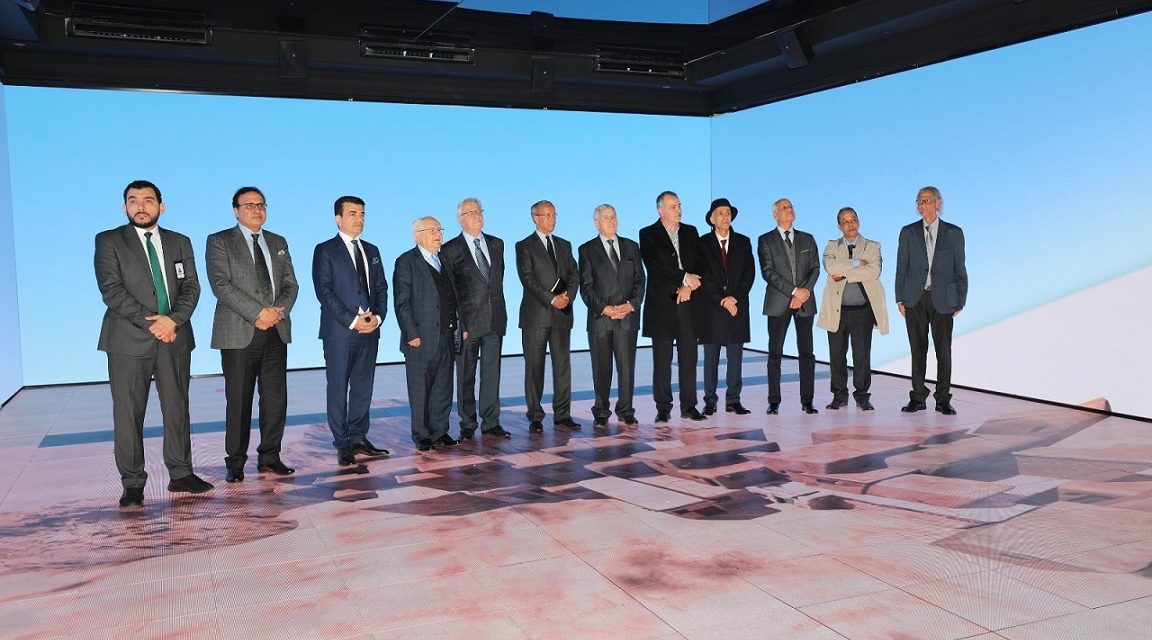 23 February 2023
A delegation from the Academy of the Kingdom of Morocco, headed by Dr. Abdeljalil Lahjomri, Permanent Secretary of the Academy, visited the International Exhibition and Museum of the Prophet's Seerah and Islamic Civilization, which is hosted by the headquarters of the Islamic World Educational, Scientific and Cultural Organization (ICESCO) in Rabat.
Dr. Salim M. AlMalik, ICESCO Director-General, received Dr. Lahjomri and his accompanying delegation on Wednesday, February 22, 2023, where he reaffirmed ICESCO's eagerness to cooperate with the Academy of the Kingdom of Morocco in intellectual, scientific and cultural fields, commanding its roles in scientific research and supporting intellectual and scientific capacities at the national and international level, as well as spreading the values of dialogue between cultures and civilizations.
He stated that the initiative to host the Exhibition and Museum of the Prophet's Seerah and Islamic civilization comes as part of a strategic partnership between the Organization, the Muslim World League (MWL) and Morocco's Mohammadia League of Scholars and that the visitors of the Exhibition admire the encyclopedic information it contains, which was the fruit of scrutinized scientific efforts on the Prophet's Seerah that lasted 17 years, indicating that the Exhibition is witnessing a great turnout from the public.
During the tour, the delegation, accompanied by Dr. Abdelilah Benarafa, ICESCO Deputy Director-General, listened to detailed presentations on the contents of the Exhibition's various pavilions and the modern display technologies, which virtually take the visitor back to the time of the Prophet (PBUH).
Following the tour, the delegation of the Academy of the Kingdom of Morocco expressed their happiness at ICESCO hosting this great scientific event. Dr. Mohamad Kettani, Assistant Permanent Secretary of the Kingdom of Morocco Academy, indicated that it presents valuable information and important messages about tolerance in the Islamic religion and the Prophet's Seerah using the latest virtual and augmented reality technologies.