ICESCO takes part in first meeting on inscription file of African checkers games on heritage lists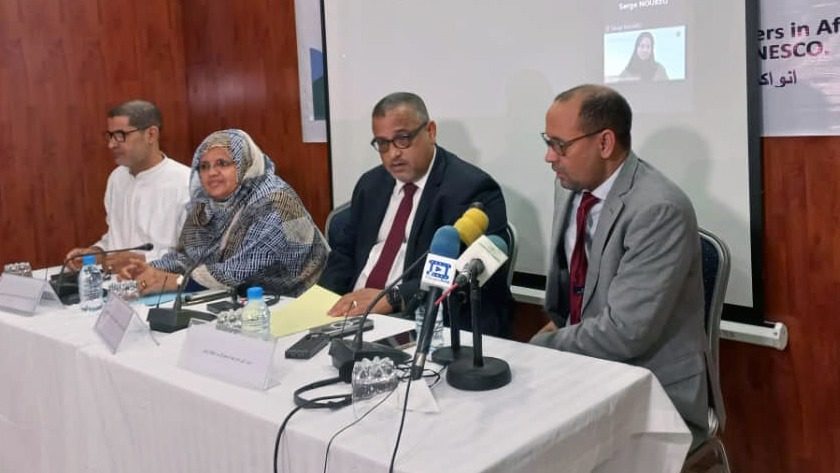 22 February 2023
On Tuesday, February 21, 2023, the First African Meeting on the Inscription File of Traditional Checkers Games in Africa kicked off in the capital city of Nouakchott, Mauritania. The meeting aims to inscribe these games as intangible heritage on ICESCO and UNESCO's respective intangible heritage lists.
The meeting saw the participation of 25 representatives of 25 African countries taking part in the file, who gathered to prepare the first joint intangible heritage file to be inscribed by ICESCO, in cooperation and with the support from the Emirati National Commission for Education, Culture and Science.
The opening session was marked by the attendance of Mr. Mohamed Ould Sidi Abdellah, Secretary-General of the Mauritanian National Commission for Education, Culture and Science; Ms. Fatimatou Abdel Malick, President of the Regional Council of Nouakchott; and Mr. Mohammed Salem Boukhris, Secretary-General of the Ministry of Culture, Handicrafts and Relations with the Parliament in Mauritania. ICESCO was represented in the meeting by Dr. Nami Salehi, Head of the Heritage Center; Dr. Ossama Nahas, Heritage Expert in the Center and the Sector of Culture; and Intern, Hicham Abu Bakr.
The meeting will convene over a three-day period in order to review the participating Member States' work so far and lay down a standard mechanism to expedite the file preparation for submission to ICESCO and UNESCO.