ICESCO participates in a workshop on smart cities and education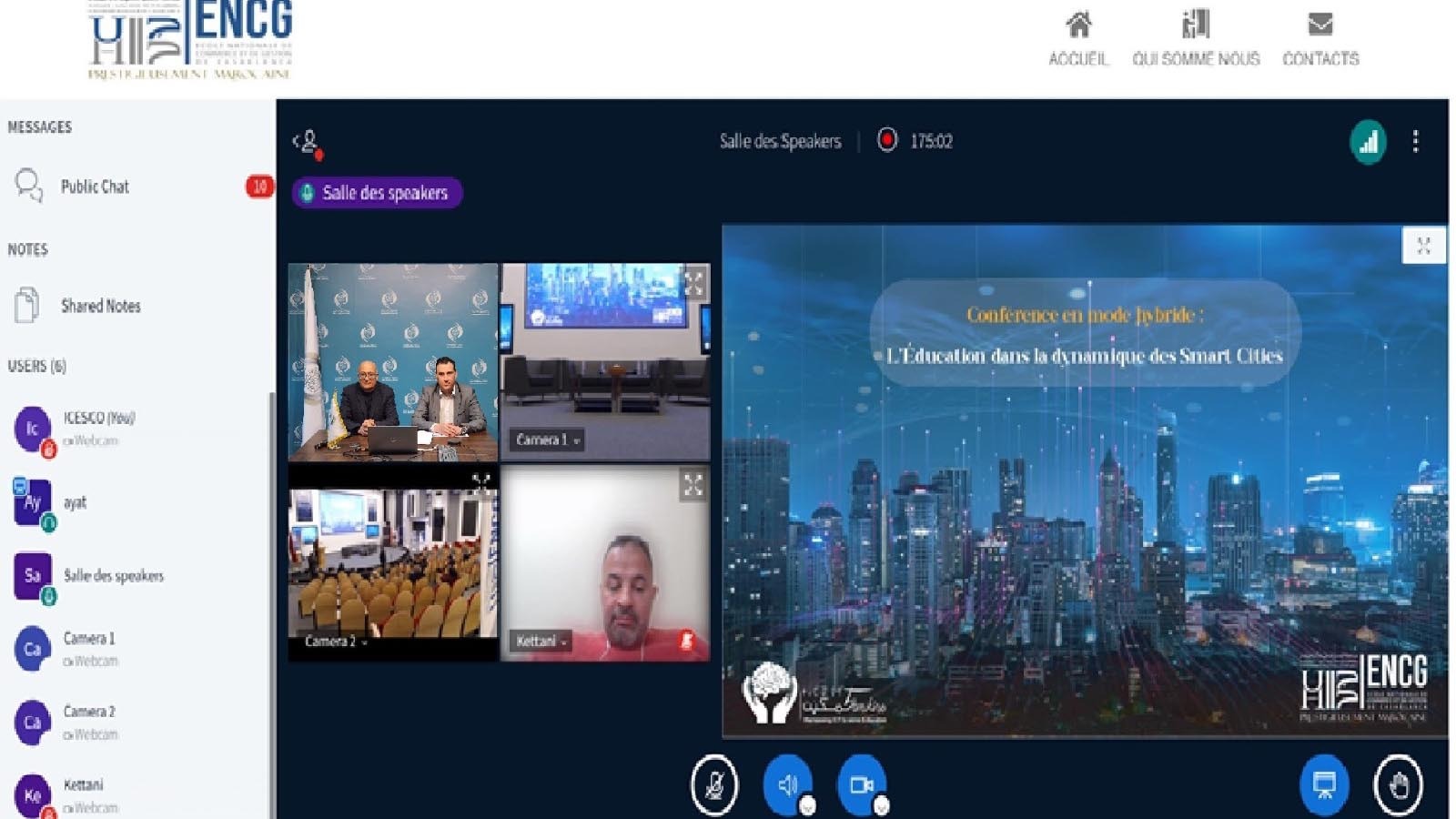 4 February 2023
The Science and Technology Sector of the Islamic World Educational, Scientific and Cultural Organization (ICESCO) took part in the workshop on smart cities and education, held by the National School of Business and Management in Casablanca, Kingdom of Morocco, to examine the mechanisms to promote the integration of the concept of smart cities in educational curricula and the related challenges.
During the workshop, held on Thursday, February 2, 2023, Dr. Foued El Ayni, Programs Manager at the Science and Technology Sector, made a remote presentation on the challenges and opportunities related to smart cities, wherein he stressed the need to promote sustainable cities to protect the environment and raise awareness among children and youth in the Islamic world on the importance of these cities.
For his part, Dr. Adel Smeda, expert at the same Sector, reviewed the mechanisms to promote innovation, scientific research and modern technology, and benefit from AI applications in the development of smart and sustainable cities. He also presented several initiatives and projects implemented by ICESCO in the field of digital transformation.
In conclusion, the workshop called for joint action to cooperate and invest in smart cities and develop smart education initiatives within and outside the Islamic world.