ICESCO concludes first phase of its Programme for Street Children Rehabilitation through Football in Malaysia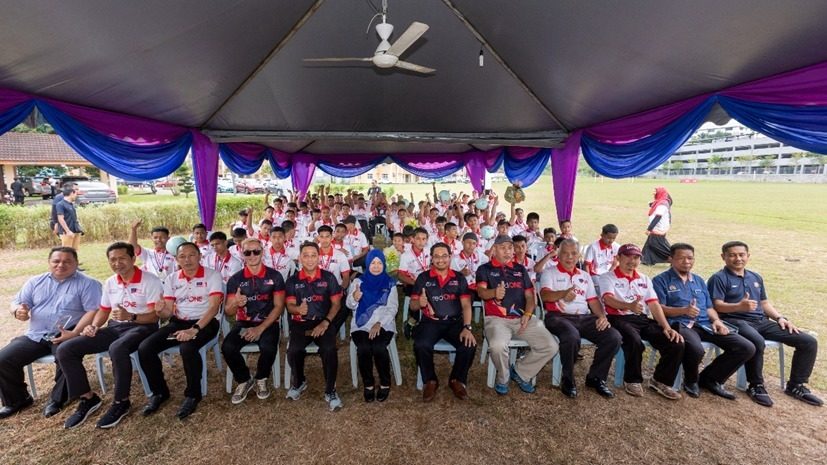 28 January 2023
The Islamic World Educational, Scientific and Cultural Organization (ICESCO) concludes the first phase of its "Street Children Rehabilitation through Football" Programme in Malaysia, in partnership with the Ministry of Education, the Ministry of Youth and Sports, the Ministry of Women, Family and Community Development, the Selangor International Islamic University College (KUIS), and ICESCO's Educational Center in Malaysia. The programme is aimed at using sports to enhance the protection of children and offer them educational opportunities, promote inclusion and social cohesion, combat violence and provide safe spaces for street children between the ages of 7 and 17.
The programme's closing ceremony featured a football game between two teams of participating children, upon which the best player and the best participant in the programme were selected. ICESCO seeks through this initiative to rehabilitate street children through sports, particularly football, as a contribution towards building a brighter future for them.
In her address during the launch ceremony, Ms. Lim Hui Ying, Malaysian Deputy Minister of Education, thanked ICESCO and commended its efforts to support its Member States. Dr. Muhammad Farid Rafi bin Abdullah, KUIS President, then announced the official launch of the programme with the participation of four teams of children.
The programme featured a range of sports activities for the benefit of the participants who benefited from training in ball control and dribbling techniques. The programme also featured a psychological counseling session aimed at enhancing self-confidence and self-esteem among the children and developing their leadership and communication skills, in addition to a discussion with Mr. Reuben Thayaparan Kathiriplay, the Malaysian national football team player, during which he shared his experiences and talked about the challenges he faced to become a professional player.
The participants visited the National Sports Council and the National Institute of Sports in Kuala Lumpur, Malaysia, where they were trained by specialized coaches, participated in friendly football matches and participated in talent selection tests.