ICESCO Participates in the Opening of First Islamic Arts Biennale in Jeddah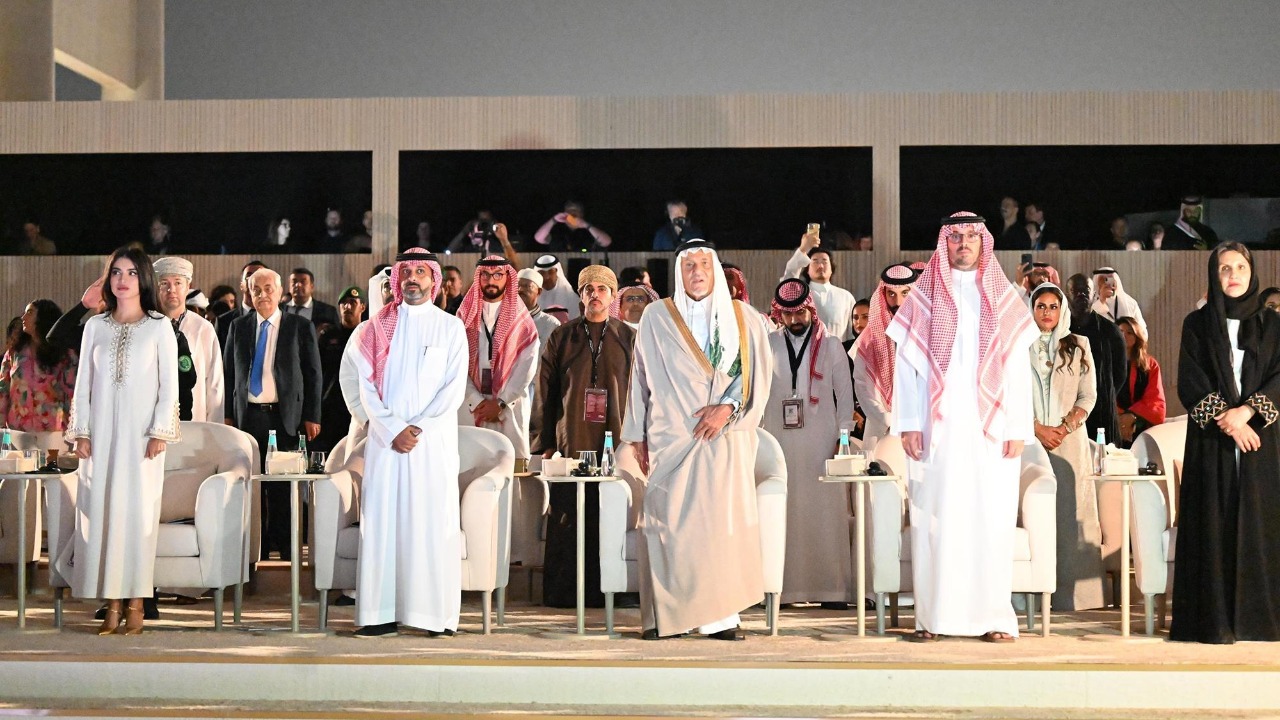 23 January 2023
Dr. Salim M. AlMalik, Director General (DG) of the Islamic World Educational, Scientific and Cultural Organization (ICESCO), participated in the opening ceremony of the first edition of the Islamic Arts Biennale, under the theme "The First House," organized by the Diriyah Biennale Foundation in Jeddah, Saudi Arabia, from January 23 to April 23, 2023, as the first of its kind in the world to celebrate the historical heritage of Islamic civilization, through combining contemporary art, collectibles, manuscripts and unique pieces.
After the opening ceremony, held on January 22, 2023, Dr. Al-Malik, accompanied by Dr. Abdelilah Benarafa, ICESCO Deputy DG, commended the efforts of the Ministry of Culture in the Kingdom of Saudi Arabia and the Diriyah Biennale Foundation, in organizing this unique event, which succeeded in merging the cultural heritage of the Islamic world civilization and contemporary arts as well as presenting a bright picture of Islamic arts in all its diversity to the world.
ICESCO DG stated that the Organization's participation in the Biennale opening comes as part of its vision and strategic orientations to safeguard and valorize the heritage of the Islamic world, through its inscription on ICESCO's Islamic World Heritage Lists, and its several programmes, projects and training sessions to enhance the cultural economy and invest in modern technology applications to achieve these goals.
The opening ceremony of the Islamic Arts Biennale saw the participation of high-caliber Saudi and Arab officials and several artists and intellectuals from the Kingdom of Saudi Arabia and the rest of the world.
The 2023 Islamic Arts Biennale will be held in the Western Pilgrims Hall at King Abdulaziz International Airport, on an area of 118,000 square meters. It includes artworks of 40 artists from around the world and 280 artifacts loaned from local and international institutions.
The Biennale's schedule includes organizing a wide range of activities, trips, workshops, meetings with artists, discussions, lectures, seminars, artistic and cinematic performances. It focuses on several topics, mainly the legacy of the heritage of the Islamic world and its cultural value to contemporary society, and the organization, collection, safeguarding and teaching of the Islamic world arts.