Two Delegations from Saudi Cultural Mission in Rabat and Moroccan National Center for Scientific and Technical Research visit Exhibition of Prophet's Seerah at ICESCO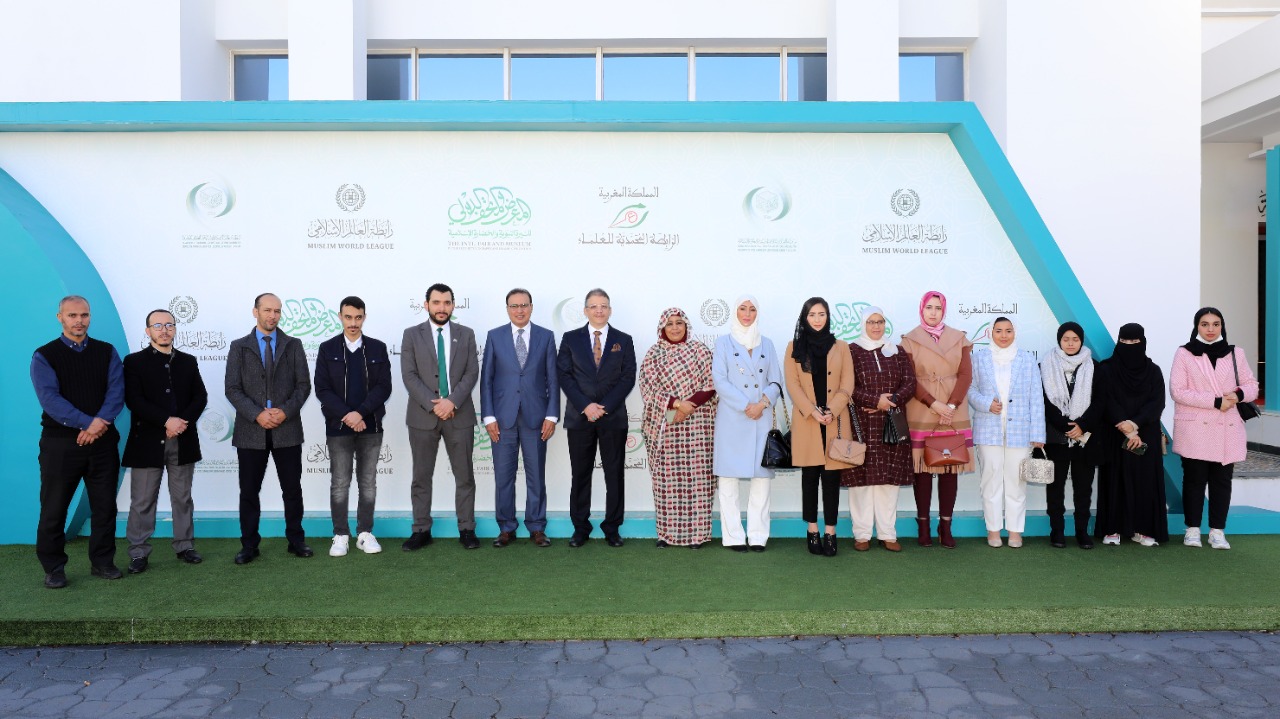 20 January 2023
Dr. Nizar bin Saleh Abdel Hafeez, Saudi Cultural Attaché in Rabat, and his accompanying delegation and Saudi students in the Kingdom of Morocco, and a delegation from the National Center for Scientific and Technical Research in Morocco visited the International Exhibition and Museum of the Prophet's Seerah and Islamic Civilization, on Thursday, January 19, 2023, currently hosted at the headquarters of the Islamic World Educational, Scientific and Cultural Organization (ICESCO) in Rabat.
Dr. Abdelilah Benarafa, ICESCO Deputy Director General, received the two delegations, in the presence of several heads of the Organization's Sectors. He stated that the exhibition comes as part of ICESCO's mission to introduce the civilizational aspects of the Prophet's Seerah, the moderation of our true religion and the fight against extremist ideology, through relying on the latest technology and artificial intelligence.
The two delegations were introduced to the elements displayed in the exhibition's pavilions and sections and the modern display technologies which narrate and document in detail the biography of our Messenger (PBUH) and virtually transport the visitor back to the Prophet's era.
After the tour, the Saudi Cultural Attaché in Rabat commended ICESCO's initiative to host this exhibition, pointing out that it is an opportunity to learn about many aspects of the Prophet's biography in an encyclopedic and simplified manner.