ICESCO Participates in Inauguration Celebration Memorial of Nouakchott as Culture Capital of Islamic World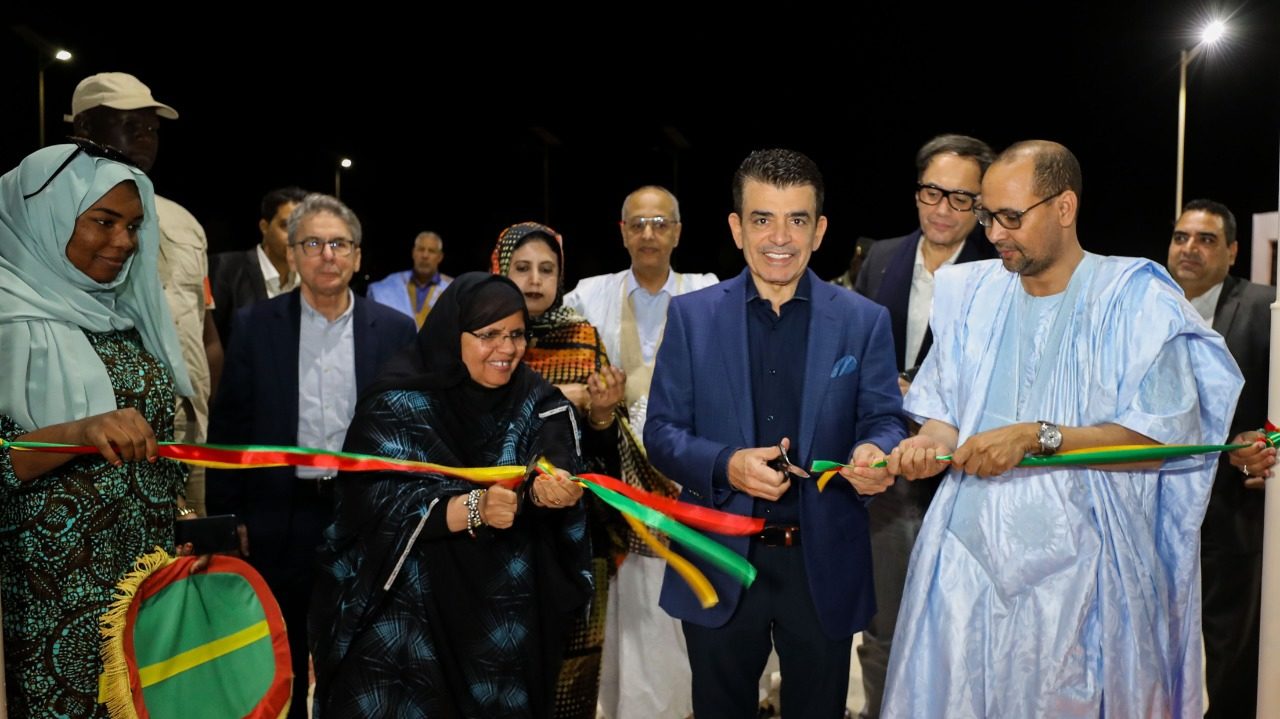 8 January 2023
At the end of his official visit to the Islamic Republic of Mauritania on the occasion of the launching ceremony of Nouakchott as the Culture Capital of the Islamic world for 2023, Dr. Salim M. AlMalik, Director-General of the Islamic World Educational, Scientific and Cultural Organization (ICESCO), attended several cultural activities within the framework of this celebration.
ICESCO DG participated in the inauguration of the memorial erected on the road to Nouakchott airport, on the occasion of the celebration of this city as Culture Capital, during a ceremony held in the presence of his accompanying delegation, Mrs. Fatimetou Mint Abdel Malick, President of the Nouakchott region, as well as several Mauritanian officials.
Designed and built by young Mauritanian women engineers, the memorial is distinguished by its artistic lines inspired by Islamic art, consisting of the name of Nouakchott inscribed in large letters in both Arabic and French clearly visible to all visitors to the city from the airport.
Dr. AlMalik also attended a play in the Cultural Village of Nouakchott, which depicts a historical Mauritanian epic entitled: "Bint Al Bar," in an open theater that includes all elements of the desert environment, with the participation of several actors using horses and camels.
He also participated in the awarding of prizes to the winners of two races of camels and horses, organized by the National Federation of Camels, the National Federation of Equestrian Sports and the Presidency of the Region of Nouakchott.
Representing an aspect of the culture and sports heritage of the country, these races saw the participation of horses and camels of domestic breed for a distance of five kilometers on a track designed according to international standards.
ICESCO DG also attended a live-fire shooting competition, organized in a shooting range located not far from Nouakchott.