ICESCO and German Institute for Dialogue agree on implementing joint programmes and projects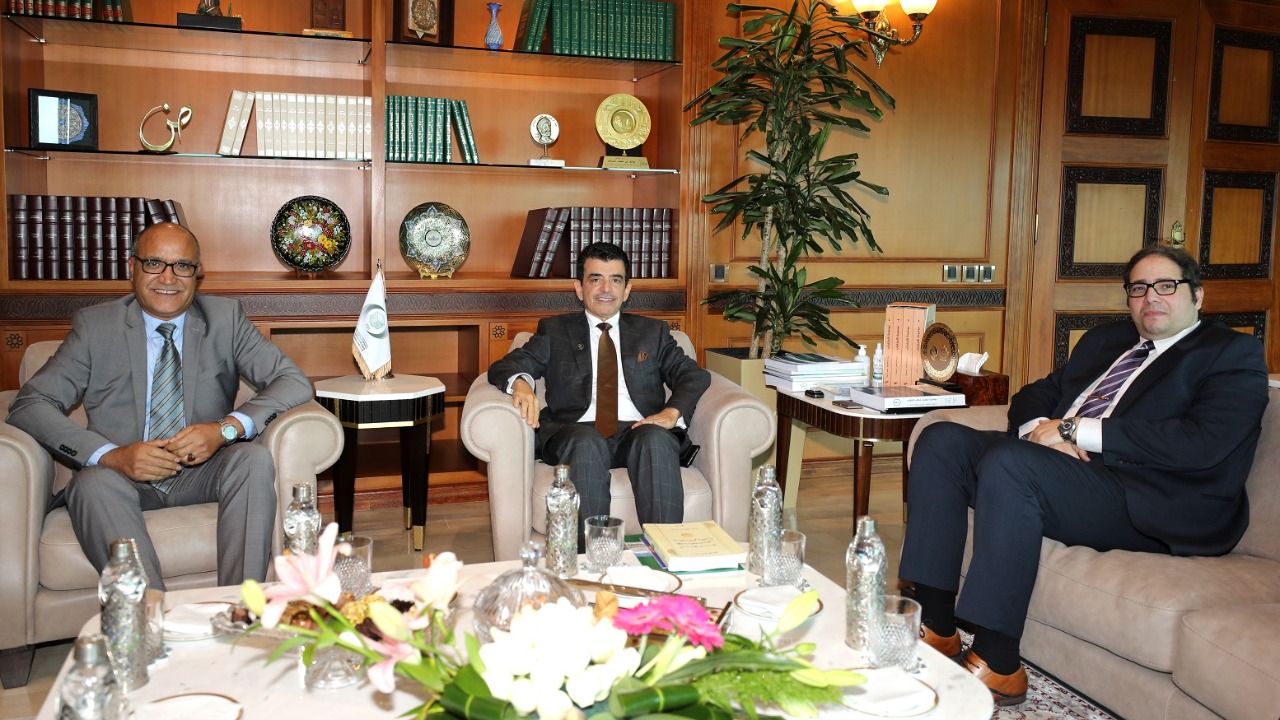 22 December 2022
The Islamic World Educational, Scientific and Cultural Organization (ICESCO) and the German Institute for Dialogue and Understanding "Mwatana" held a meeting to discuss cooperation prospects and forge a partnership to disseminate the values of coexistence, peace and civilizational dialogue through the joint implementation of various programmes and projects.
Dr. Salim M. AlMalik, ICESCO Director-General (DG), received the German Institute's delegation comprised of Dr. Abdul Samad Al-Yazidi, the Director-General of the German Institute, and Dr. Abdelmalek Hibaoui, the Head of Interfaith Dialogue Department at the Institute. During the meeting, Dr. AlMalik noted that ICESCO adopts an approach of openness to all to serve the Islamic world and Muslim communities around the world.
The meeting, which was held on Tuesday, December 20, 2022, at ICESCO Headquarters in Rabat, examined means to cooperate on enhancing the prominence of the Arabic language and leverage ICESCO's initiatives and activities geared towards promoting civilizational dialogue and anchoring coexistence among Muslim communities in Germany through the joint organization of seminars, workshops, training sessions and conferences.
The delegation held a meeting with Dr. Abdelilah Benarafa, Deputy DG of ICESCO, and a host of heads of sectors and directors of departments at ICESCO, and together they explored avenues for cooperation that fall within the Organization's areas of competence.
At the close of the meeting, the two parties agreed on translating a set of ICESCO's documents on civilizational dialogue and coexistence into German, most notably the "Towards a Global Moral Solidarity" Declaration issued by ICESCO's 2020 International Religious Leadership Forum.
he two parties also agreed on sustaining coordination to prepare a cooperation agreement to be signed between ICESCO and the Institute, which sets out specific programmes, projects and action plans.