ICESCO launches Workshop in Mauritius on Modern Strategies for Teaching Arabic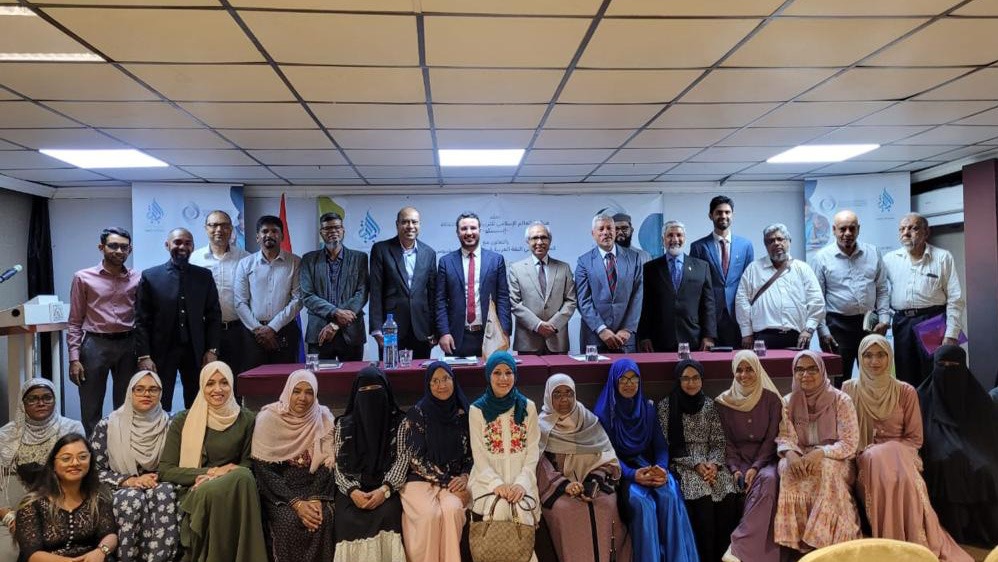 14 December 2022
The Center of Arabic for Non-Arabic Speakers of the Islamic World Educational, Scientific and Cultural Organization (ICESCO), launched Today, Wednesday, December 14, 2022, a Training Workshop on modern strategies in teaching Arabic, in the city of Quatre Bornes, Republic of Mauritius, in cooperation with the Arabic Speakers Union in Mauritius.
The three-day Workshop aims to develop the participants' competencies and teaching abilities by benefiting from the developments in educational linguistics and introducing them to educational strategies and procedural steps in teaching various subjects to develop language skills.
The opening session was attended by Dr. Anwar Husnoo, Vice-Prime Minister of the Republic of Mauritius, Mr. Abdul Samad Sirli, President of the Islamic Cultural Center, Mr. Ghulam Muhammad, President of the Arabic Speakers Union, and Mr. Vishal Bihari, Advisor to the Minister of Education of the Republic of Mauritius. More than forty participants of education officials and teachers of the Arabic language from different regions of Mauritius benefit from the Workshop's activities.
The Workshop consists of educational training interventions and presentations as part of defining the challenges and difficulties of teaching the Arabic language in the Republic of Mauritius, reviewing the key educational strategies in teaching language skills, and diversifying strategies for teaching language skills according to educational levels.
The workshop is supervised by Dr. Youssef Ismaili, Expert at ICESCO Center of Arabic for Non-Arabic Speakers.