FUIW and Libyan universities discuss means for enhancing cooperation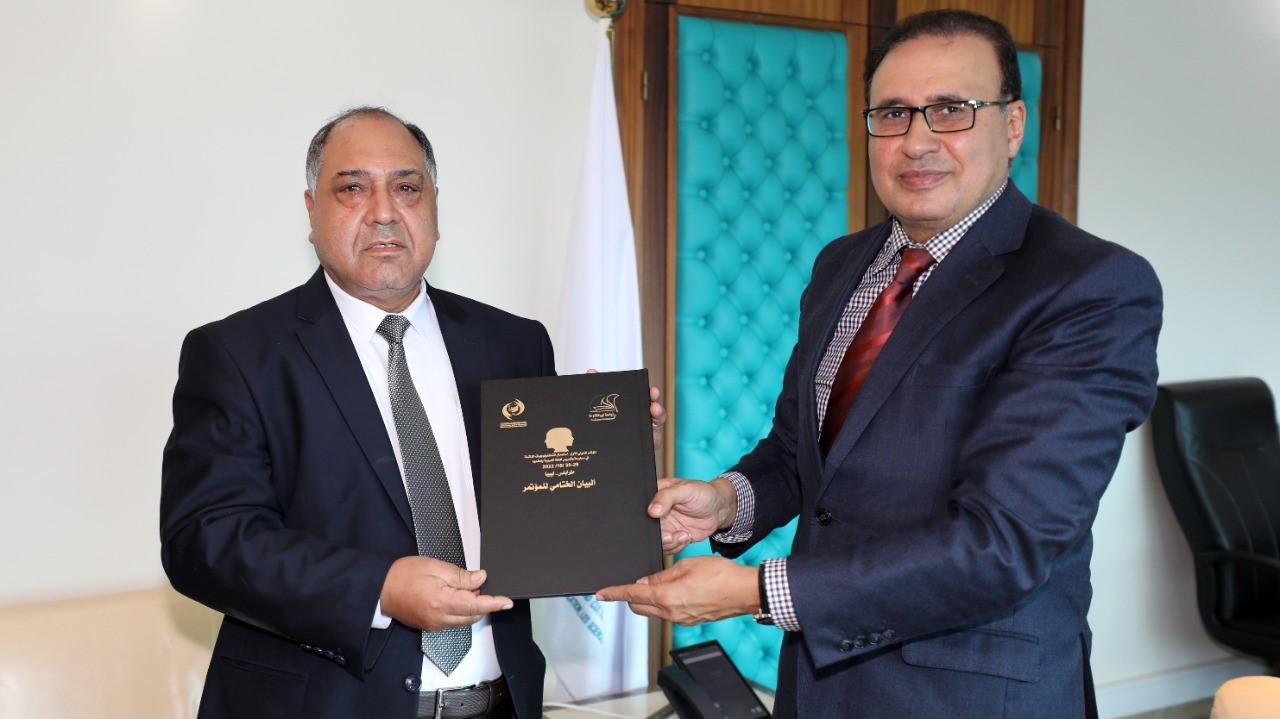 10 December 2022
Dr. Abdelilah Benarafa, Deputy Director-General of the Islamic World Educational, Scientific and Cultural Organization (ICESCO), received Dr. Said M'hamad Ed-Dbib, Libya's Permanent Delegate to ICESCO, and Mr. Mohamed al-Taeb, Advisor at the Libyan delegation to the Organization.
The meeting, which was held on Thursday, December 8, 2022, brought together Dr. Ahmed Said Bah, Advisor to the ICESCO Director-General for Partnerships and International Cooperation, Supervisor of the Secretariat of National Commissions and Conference, Dr. Omar Halli, Advisor to ICESCO Director-General for the Federation of the Universities of the Islamic World (FUIW), and Dr. Adel Smeda, Expert at ICESCO's Science and Technology Sector. The meeting emphasized the need to support higher education and scientific research and promote FUIW's role to facilitate communication with Libyan universities and encourage networking with the Federation's Member Universities.
The meeting witnessed the submission of the general report of ICESCO's First International Conference on the Use of Emerging Technologies in Arabic Language Teaching and Practice, which was held by the Open University of Libya under ICESCO's supervision on October 29-30, 2022, in Tripoli, under the theme "Creative Ideas – Constructive Vision – Proposals." The said report includes the recommendations that were approved during the conference.