ICESCO capacity-building workshop for professionals in the field of inventorying intangible heritage in Libya concludes its proceedings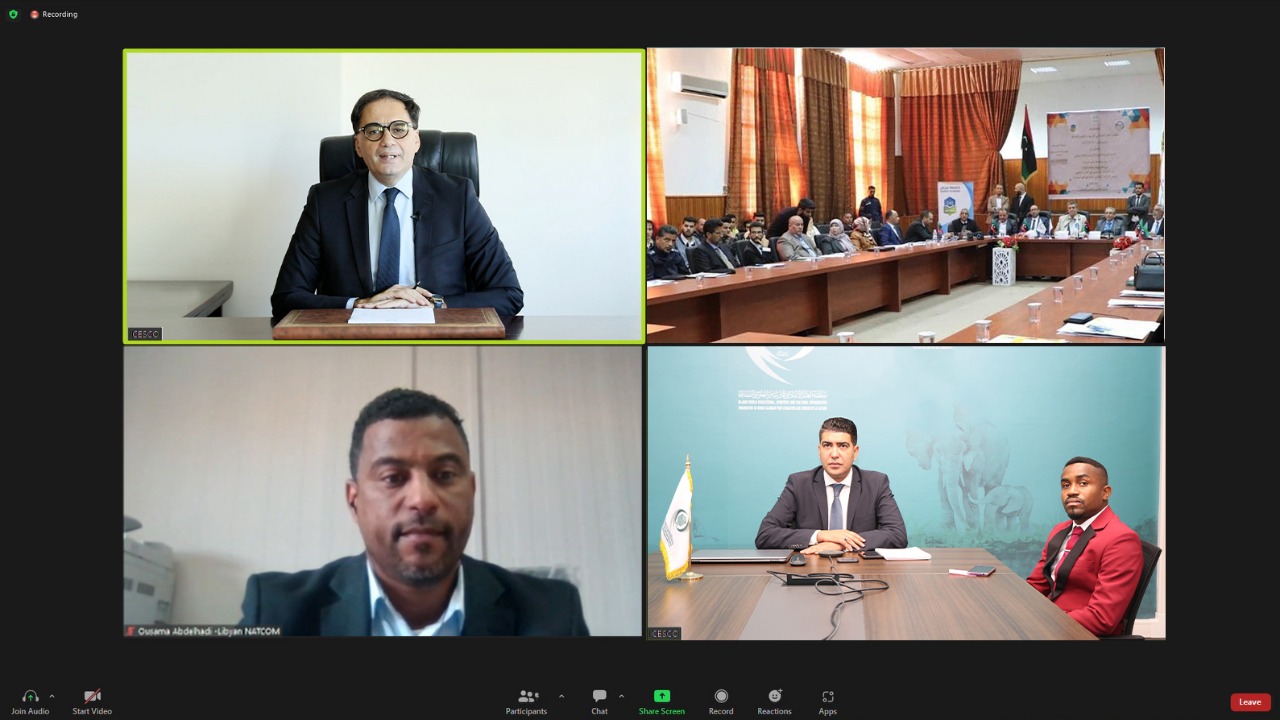 8 December 2022
The workshop aimed at building the capacity of professionals in the field of inventorying intangible heritage and raising public awareness on the importance of cultural heritage held in Gharyan, Libya by the Islamic World Educational, Scientific and Cultural Organization (ICESCO), in cooperation with the Libyan Ministry of Education and National Commission for Education and Culture and Science, concluded its proceedings.
The event, which took place on December 5-6, 2022, under the theme: "Our Intangible Heritage: Risks and Challenges," was geared towards introducing Libyan society to its abundant heritage, and promoting the country's cultural richness. It also sought to highlight the legal and institutional frameworks regulating intangible heritage, methods of its documentation and inventorying, the risks and challenges it is facing, and the means for ensuring the viability of Libya's intangible cultural heritage.
The workshop's opening session, which was held at the headquarters of the University of Gharyan, saw the attendance of Dr. Musa Al-Maqrif, Libyan Minister of Education, Mr. Abdallah Al-Sousi, Secretary-General of the Libyan National Commission, Dr. Mohammed Ebrahim Ghoma, President of the University of Gharyan, and Dr. Mohamed Zinelabidine, Head of ICESCO's Culture and Communication Sector, who attended the session via videoconference.
During the opening session, Mr. Bilel Chebbi, Expert at ICESCO's Culture and Communication Sector, delivered an online presentation on the role of the Islamic World Heritage Center in valorizing intangible cultural heritage and building the capacities of heritage professionals in the Member States, and the importance of inscribing cultural sites and goods on the Islamic World Heritage List.